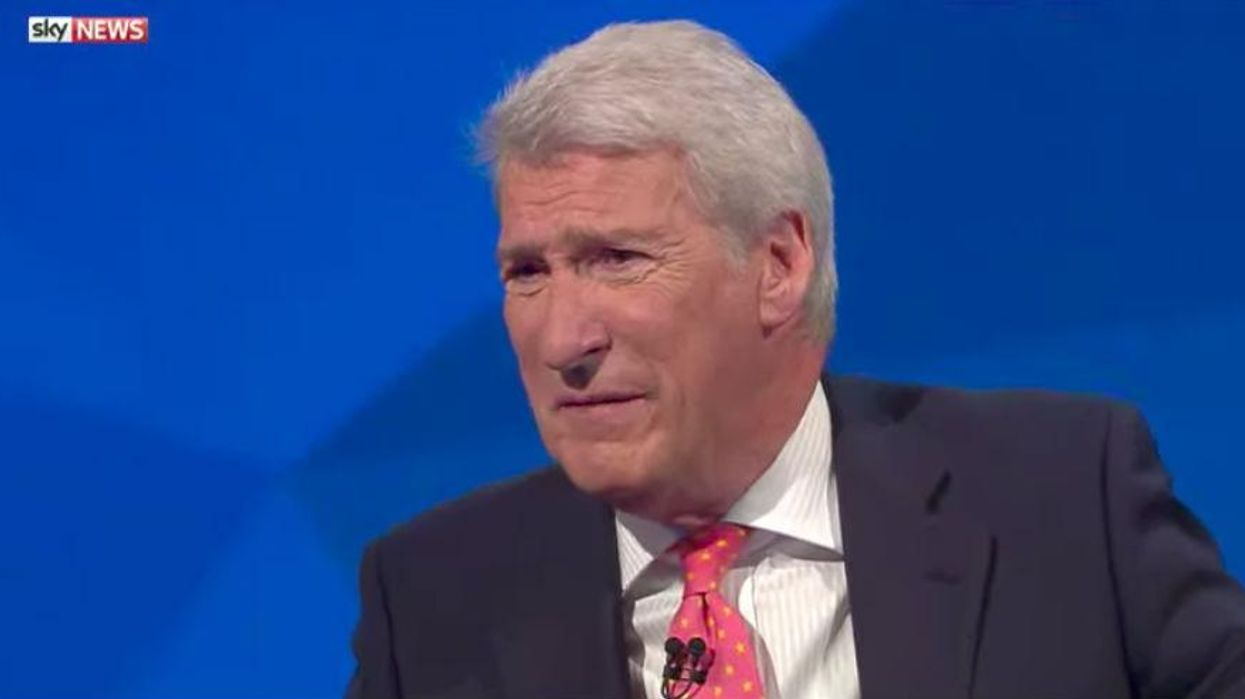 Sky News/Screengrab
On Monday night the leaders of the two largest parties in the House of Commons each took part in a Q&A session, followed by a 'grilling' from veteran BBC journalist Jeremy Paxman.
Paxman performed a similar role at the last general election when he interviewed David Cameron and Ed Miliband.
In 2015 the interviews provided a key moment of the race, when Ed Miliband uttered the infamous phrase:
Hell yeah I'm tough enough.
Viewers hoping for similar moments of skewering were left feeling disappointed.
For one thing Paxman appeared to be angry at Jeremy Corbyn for not being left wing enough.
Asking Corbyn if he would abolish the monarchy, he seemed annoyed that Corbyn said no.
Journalists and viewers, unsure who had 'won' or 'lost' the not-a-debate decided that the loser of the debate was Paxman.
"Doing a Paxman" may soon mean "staying on too long when you are past your best and becoming a caricature of yourself". What a shame.

— Stig Abell (@Stig Abell) 1496091451
And indirect praise for Corbyn came from an odd place, as the former Ukip leader slated Paxman:
I may not agree with @jeremycorbyn but he came across as being totally sincere. Paxman didn't score any goals .

— Nigel Farage (@Nigel Farage) 1496089062
And others thought his style wasn't conducive to informing the public about the leaders' policies.
Paxman: *questions morals* Corbyn: well I- Paxman: *questions morals in a louder tone* Corbyn: can I finish Paxman: no. #BattleForNumber10

— Hannah Williams (@Hannah Williams) 1496088099
Paxman: YOU COME TO A FORK IN THE ROAD Corbyn: What Paxman: TIME IS RUNNING OUT Corbyn: I Paxman: ARREGGGHHHHHH

— Matthew Champion (@Matthew Champion) 1496089124
To many of the younger journalists, Paxman was an immovable monolith. They can't deal with thinking he's mortal.
Or maybe it's just they didn't want to be mean about Faisal Islam on his birthday.