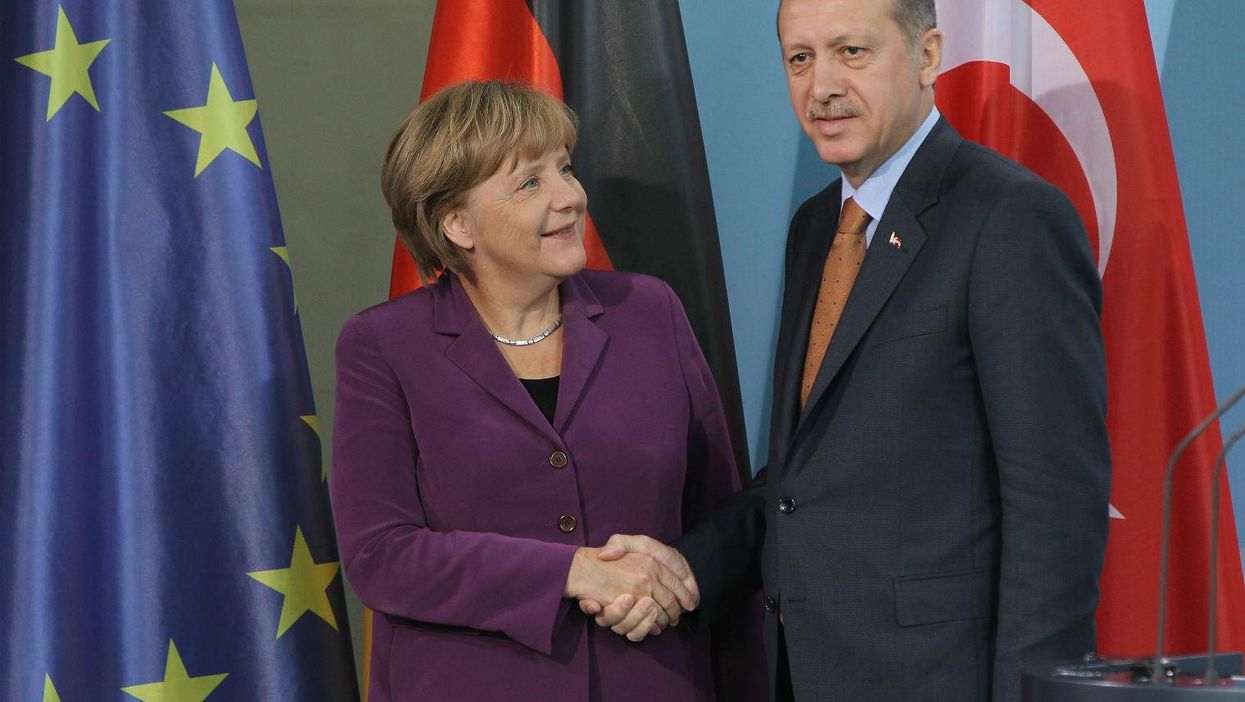 Turkish president Recep Tayyip Erdoğan does not like criticism, and there are several worrying signals his country is becoming increasingly illiberal.
Arbitrary arrests of journalists and political activists are becoming commonplace, as is mass censorship of platforms like Twitter, as are media blackouts. Earlier this month, anti-government newspaper Today's Zaman was forcibly taken over by the state.
Understandably, these moves have drawn sharp rebuke from rights groups and the international community.
Last week, German public broadcaster NDR aired a satirical song mocking Erdogan. 'Erdo-who, Erdo-where, Erdo-gan' plays on the president's thin skin, his government's attitude towards the separatist Kurdish movement, and how Turkey has threatened not to resettle thousands of refugees currently in the EU:
Erdogan was so incensed by the video the German ambassador was summoned to Ankara by the Turkish foreign ministry twice - which Politico reports European Commission President Jean-Claude Juncker did "not appreciate".
Erdogan may have hoped to suppress the video, but media reports on the diplomatic spat earlier this week means the video has now gone internationally viral - the version with English subtitles has now been viewed more than four million times.
The German government, meanwhile, has defended the song. A spokesperson for the foreign ministry said on Wednesday:
Freedom of speech and press freedom are not negotiable.