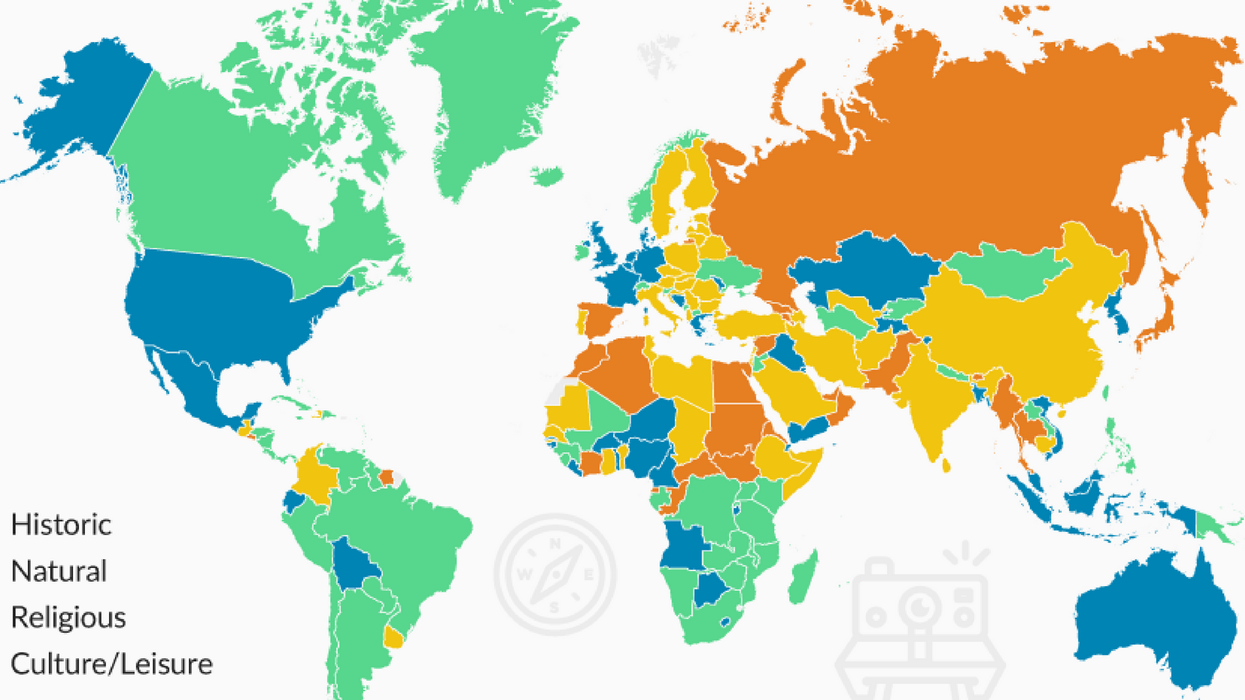 Statista/Independent
There are two types of adventurers in this world, those who head straight to the most famous landmarks and those who avoid the crowds that descend on well-known hotspots.
In either case, this giant map of top attractions by country may help. It was put together by Vouchercloud using data from TripAdvisor. They took the top ranking of the 'Things to Do' page for each country.
The UK offered something unexpected, something that will please the biggest Potter fans - the Harry Potter Studio Tour was the must-see destination in the country.
Picture:
Reassuringly, most of the destinations around the world are natural wonders, closely followed by historic attractions.
Out of 197 countries, there are:
76 natural attractions
54 historic attractions
38 generic tourist attractions
29 religious attractions
And some trends have emerged across certain areas. Western Europe seems focused on tourism while Eastern Europe has much more a historic theme.
Much of southern Africa and South America are natural attractions and Asia has a solid mix of historic and tourism sites.
Here's the Vouchercloud map:
Picture:
HT vouchercloud