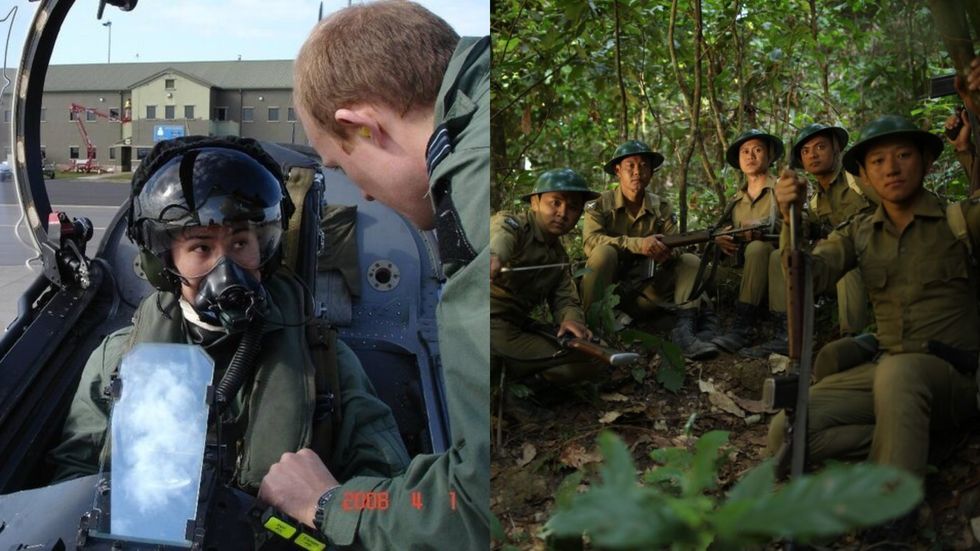 A former Gurkha who met Prince Harry through Walking With The Wounded has said he is embracing his "second life" as he stars in a film about the Nepalese soldiers which will premiere in Leicester Square.
Ritesh Chams, 39, joined the Gurkhas – soldiers from Nepal who have been recruited into the British Army – in his late teens and served two terms in Afghanistan before he was injured and pivoted into an acting career.
He stars as Corporal Birkha Bahadur Rai in Gurkha Warrior, which sees the former soldier draw on memories and stories of his grandfather, who also served in the Gurkhas during the Malayan Emergency (1948 to 1960), the historical event around which the film is based.
Mr Chams told the PA news agency: "I think this is the biggest opportunity to tell my experience to the world," adding: "We want to tell our untold history to the wonderful and nice British people."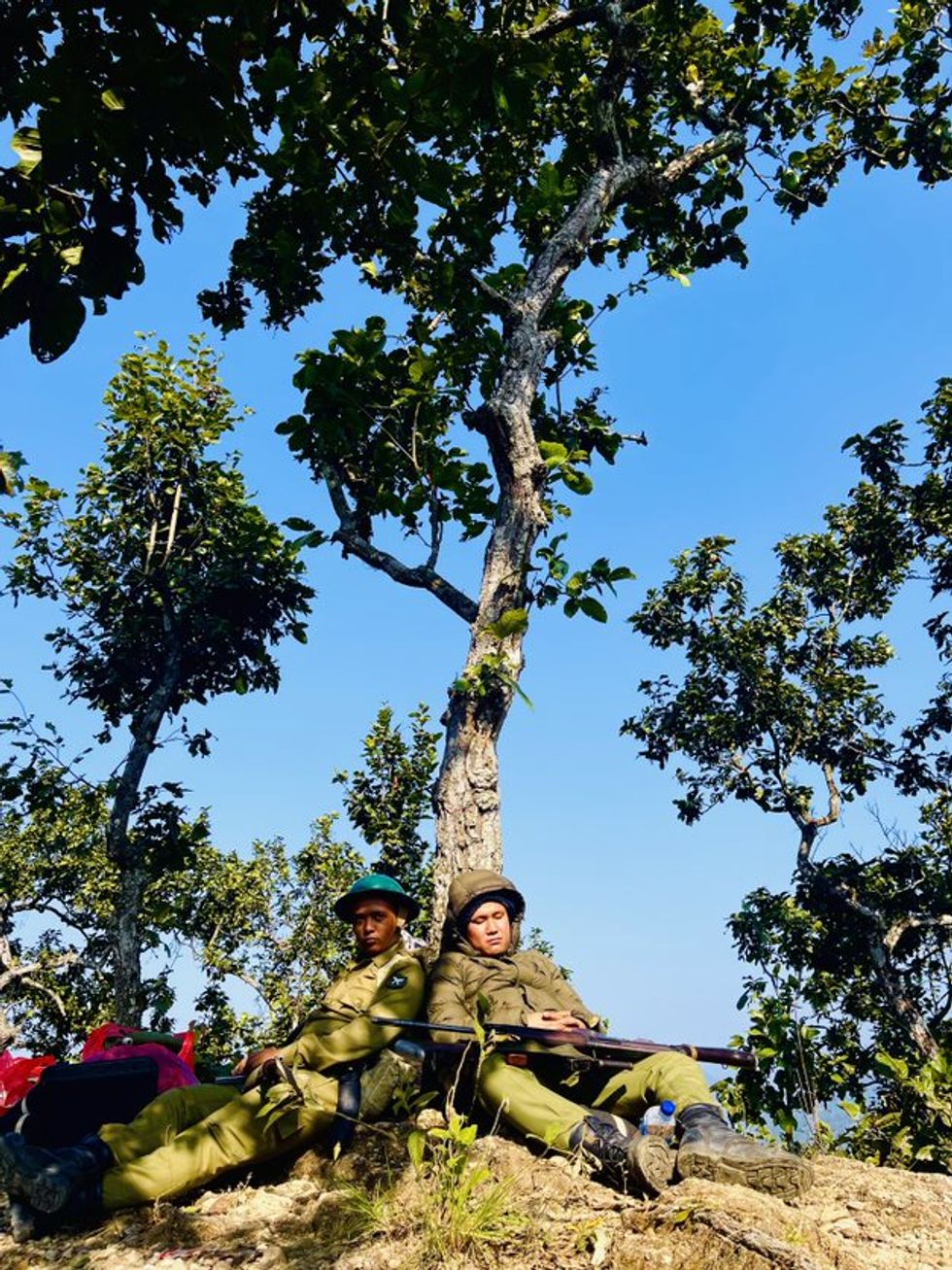 The movie Gurkha Warrior will premiere in Leicester Square on September 10 (Gurkha Warrior/PA)
Mr Chams grew up hearing about the Gurkhas in Nepal and joined the Nepalese soldiers in his late teens as it was a "pride and privilege to be in the Gurkhas, to follow in the footsteps of our forefathers".
He said serving in the Royal Gurkha Rifles for 11 years gave him a "chance to visit many places around the world", which included undertaking his basic training in Yorkshire and working in places such as Bosnia, Kosovo and the Falkland Islands.
He was on his second deployment in Afghanistan when he was shot while on patrol in 2010, forcing him to be medically discharged five years later.
While recovering from his injury, he began working with Walking With The Wounded, a British charity helping injured British armed forces veterans integrate back into civilian life, when he met the Duke of Sussex – then Prince Harry – in 2011.
He said: "We trained together for a few sessions with all of the team from Walking With The Wounded and volunteers for the Everest 2012 expedition.
"I was the only one in Walking With The Wounded as a Gurkha and he was more than welcoming to me. He was really nice to me and the whole team as well."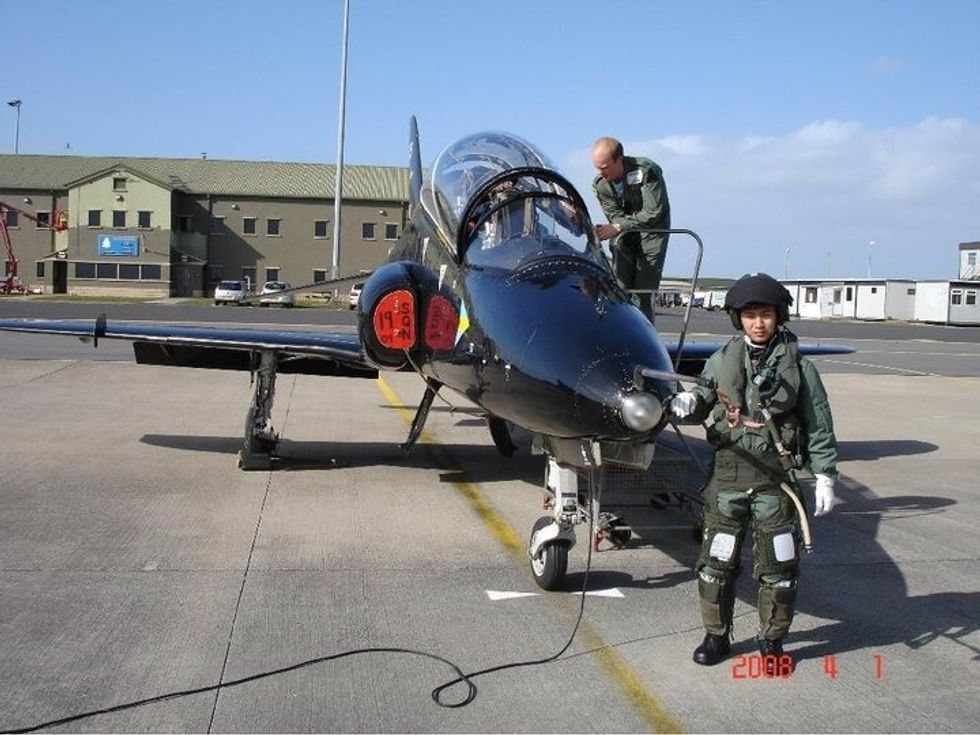 Ritesh Chams photographed in 2008 (Gurkha Warrior/PA)
Mr Chams is embracing his "second life" after he graduated from Pinewood Studios' acting school in London in 2017 with a Masters in acting and pursued a career in the arts.
He has taken a role in a film about Gurkha soldiers cut off from their platoon behind enemy lines during the Malayan Emergency, when British troops were deployed to combat an insurgency against colonial rule.
Mr Chams said: "At that time my granddad was serving so this is the story of my granddad too."
The film is based on a true story passed down through the families of survivors involved in the original mission and is corroborated by historian and author Gordon Corrigan MBE.
The director, executive producer and leading actor are all former Gurkhas.
Mr Chams said: "I wanted to give something back to the community – the Gurkha community and the military community – and then tell our victory to the people who don't really know it."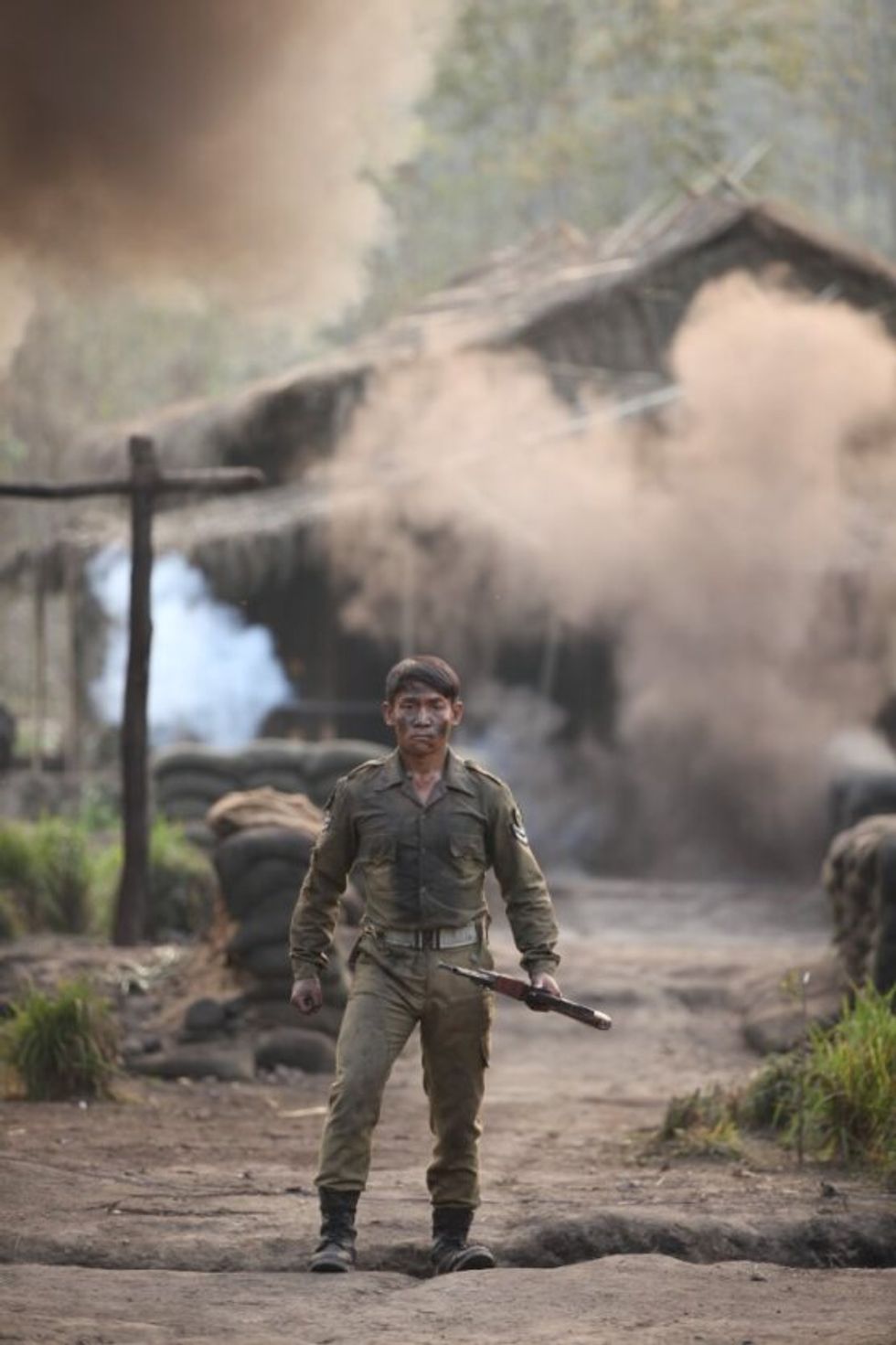 The movie Gurkha Warrior will premiere in Leicester Square on September 10 (Gurkha Warrior/PA)
He said it was "challenging" to don a military uniform again and be transported "back to the reality" of serving in Afghanistan.
Mr Chams said: "It put me back in real time of the anxiousness and anxiety and it was a fresh memory, you know, Afghanistan."
He added though that "basic skills of being in the military, how would we position ourselves carrying the weapon, the posture, that really helped get into character".
Director Milan Chams, a former Gurkha, said: "This story is one that had to be shared with the world before it is lost to history.
"We have a saying that 'Gurkhas are born in Nepal but made in Britain' – so it's only fitting that we have the worldwide premiere of this new feature length film here in London."
Gurkha Warrior's international premiere will be held at Imax Cineworld in Leicester Square on September 10, before it goes on general release in the UK on November 10.