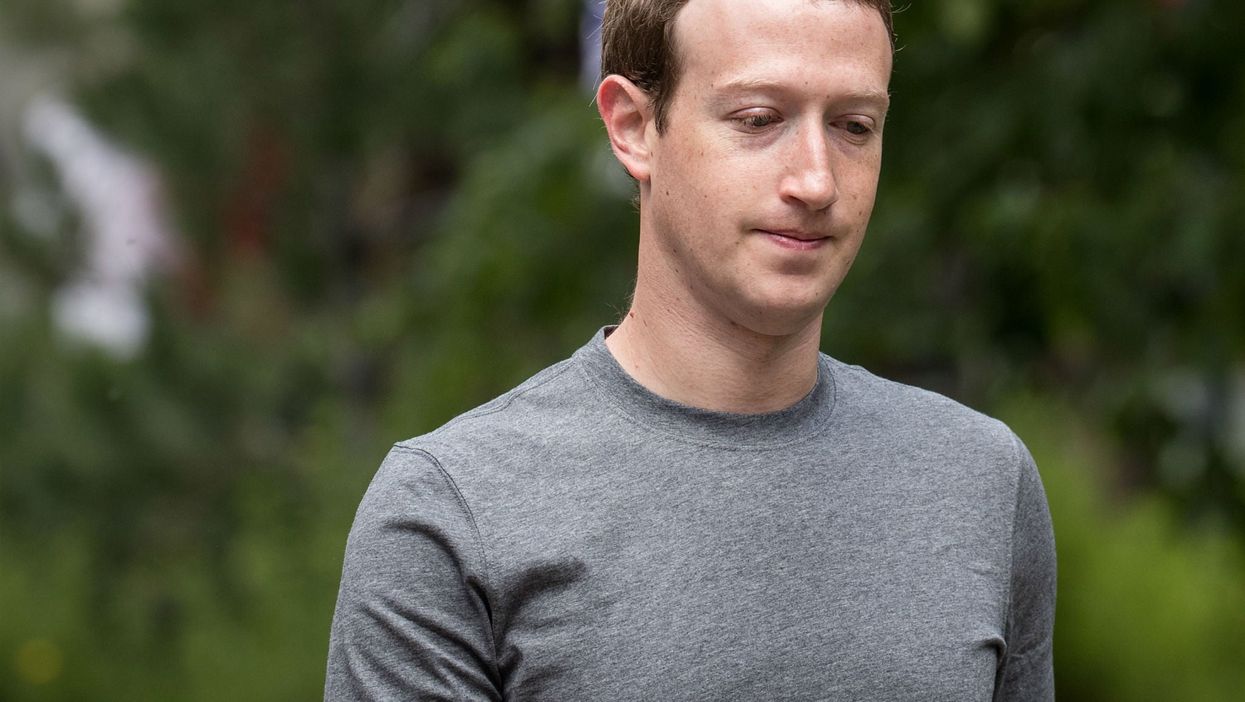 Getty
Facebook is facing a lawsuit on the grounds that it allowed advertisers to exclude specific groups of users – including disabled people, women and people of colour.
The social media behemoth allows advertisers to target who sees their adverts. For example, cycling companies would be able to show their ads to people who had indicated an interest in bicycles.
But, as ProRepublica reported in 2016 and 2017, this has enabled advertisers to not only target users by their interests, but target (and exclude) people based on race. This is despite Facebook repeatedly vowing to crack down on discriminatory ads.
Now, the National Fair Housing Alliance (NFHA) has filed a complaint that adverts, which sit at the heart of the social media network's business, can still be targeted in a discriminatory manner.
This comes after the plaintiffs set up a non-existent real estate firm and submitted housing adverts to Facebook for review, an investigation that ran between November 2017 and March 2018.
In the complaint, they allege that Facebook provided them with specific lists of groups they could exclude – such as families with children, moms with children of certain ages, and women or men; and people with certain interests, such as disability-related interests, interests related to English as a second language, and interests in film and TV in a language other than English.
The NFHA claim that this is the equivalent of Facebook allowing its housing advertisers to exclude certain groups, such as disabled people and people of specific races, and say this breaches the Fair Housing Act (FHA), which prohibits targeted ads based protected characteristics such as sex, disability and family status.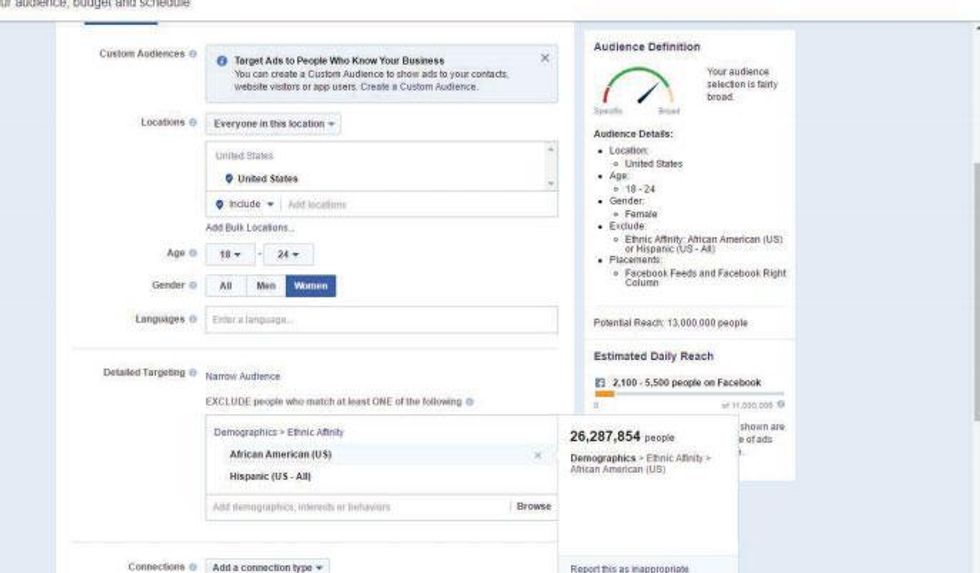 Picture: NFHA complaint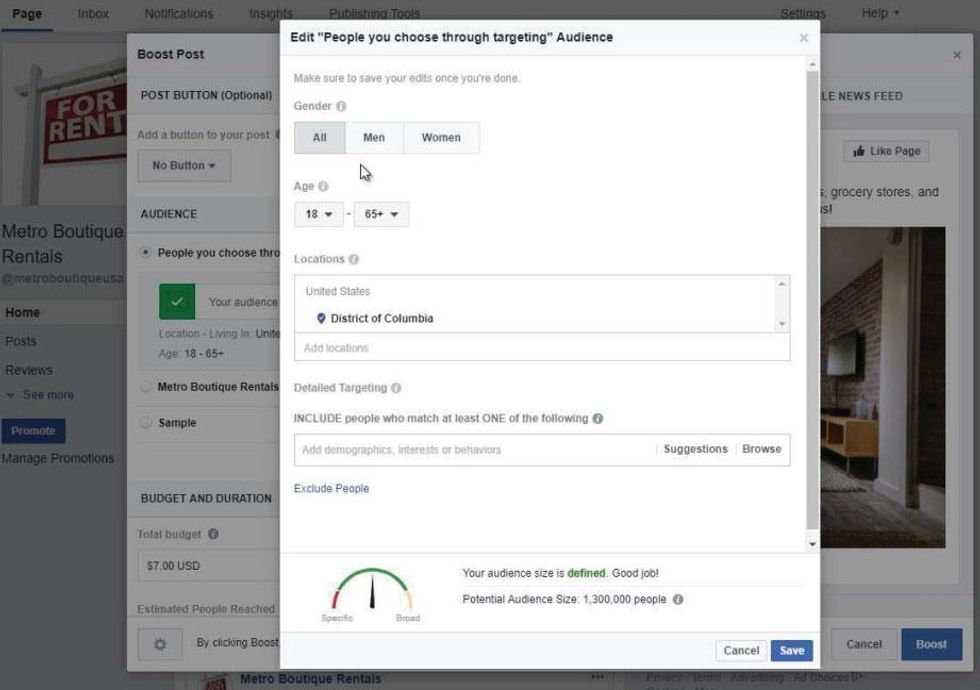 Picture: NFHA complaint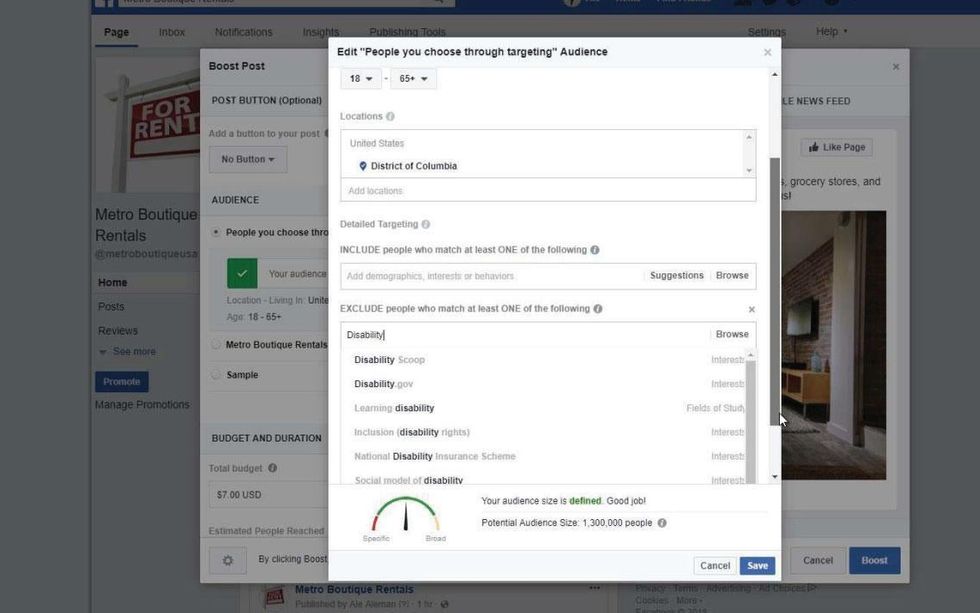 Picture: NFHA complaint
Facebook responded to the suit, telling endgadget:
There is absolutely no place for discrimination on Facebook. We believe this lawsuit is without merit, and we will defend ourselves vigorously.
Lisa Rice, NFHA's president and CEO, said:
Amid growing public concern in the past weeks that Facebook has mishandled users' data, our investigation shows that Facebook also allows and even encourages its paid advertisers to discriminate using its vast trove of personal data.

Facebook's use and abuse of user data for discriminatory purposes needs to stop. It is already a challenge for women, families with children, people with disabilities and other under-served groups to find housing. 

Facebook's platform that excludes these consumers from ever seeing certain ads to rent or buy housing must be changed immediately. Facebook ought to be opening doors to housing opportunities instead of closing them.

After being warned repeatedly about its discriminatory advertising practices, Facebook continues to use this data to deny people access to rental housing and real estate sales ads because of their sex and family status.
indy100 has contacted Facebook for comment.