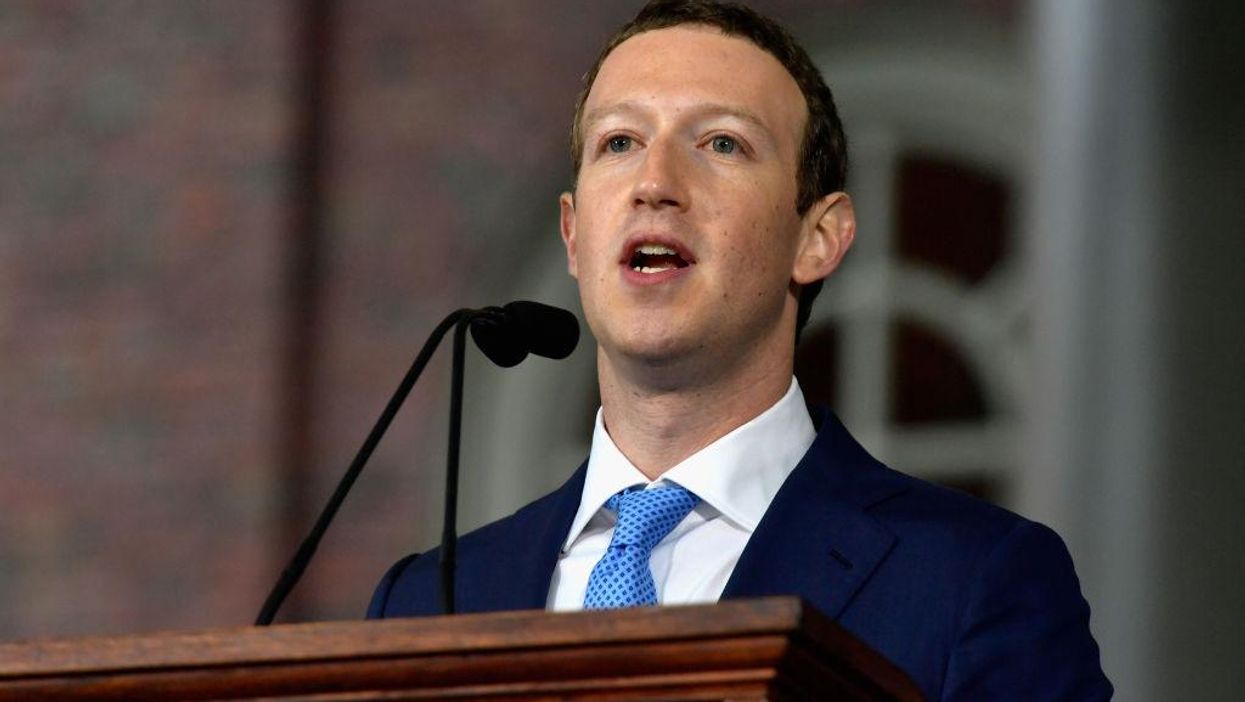 Paul Marotta/Getty Images
Conservative Christians who were demanding a cross reaction emoji on Facebook have been left disappointed by the social media giant.
In June Facebook unveiled a rainbow flag reaction emoji which allowed users to celebrate and honour the LGBTQ community.
Needless to say, people really liked it.
"Can I rainbow post this photo?" - dad asking if he could pride react my coming out Facebook status

— share my pinned tweet (@share my pinned tweet) 1498780061
The move was a part of Facebook's efforts to spread love and diversity online during Pride month, which to be honest is something the Internet needs more of.
Facebook also wanted to acknowledge their support of all communities with the flag, whilst others felt that it was a tribute to the rainbow flags creator Gilbert Baker who passed away in March.
However, not everyone was happy about the existence of the new emoji. Hikmat Hanna, a Conservative Christian asked Facebook to create a cross reaction in response to the pride flag.
His idea caught the reaction of Arizona-based evangelist and renowned Internet personality Joshua Feuerstein who created the below image demanding that Facebook created a cross reaction.
Some of his followers liked the idea (at the time of writing the post has received 19,000 likes) but most pointed out that if Facebook were to do this then they would have to introduce symbols for Muslims, Jews, Buddhists, Hindus, Sikhs and other religions on the basis of equality.
Whatever your opinion on the issue is, the cross reaction isn't going to be happening any time soon. In an email to the Huffington Post on Thursday a spokesperson from Facebook said:
This reaction is not actually available on Facebook, and is not something we're working on.
This is the latest in a string of publicity stunts by Feuerstein who unsuccessfully tried to have a cake made in 2015 that read, "We do not support gay marriage."
In December of that year he also took Starbucks to task after they released festive cups that made no direct reference to Christmas.