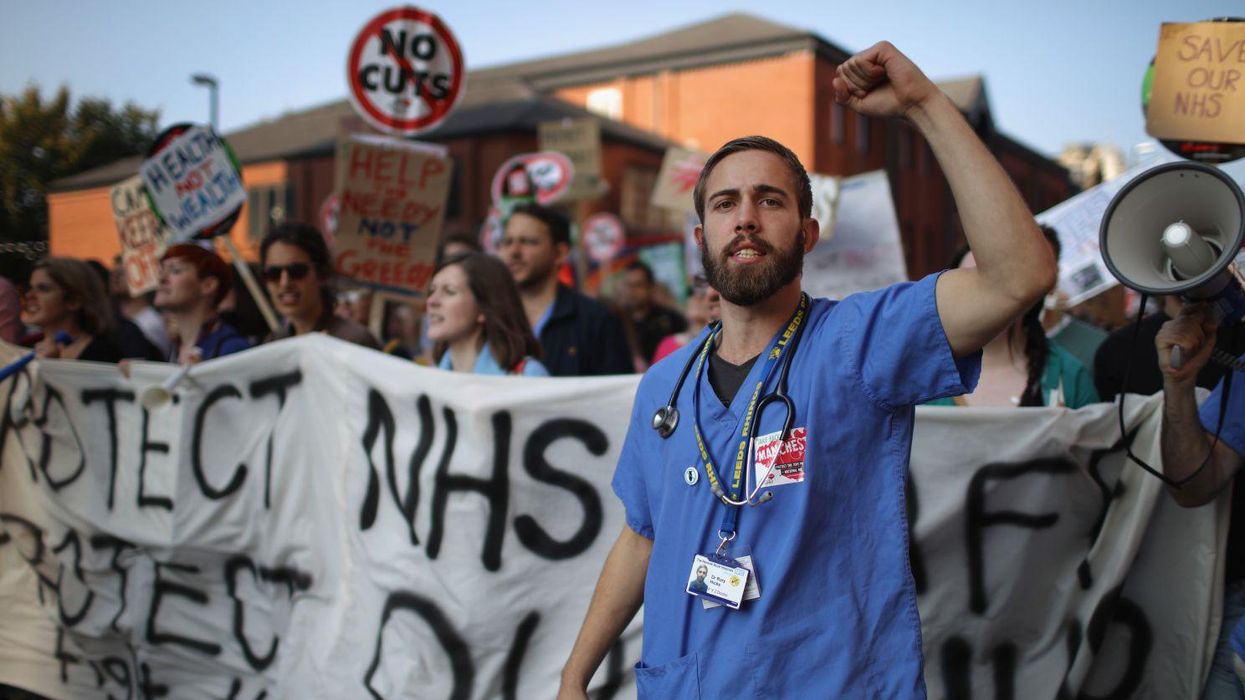 The UK has one of the worst healthcare systems in the developing world and an "outstandingly poor" record on illness prevention, according to an international report.
The Organisation for Economic Cooperation and Development (OECD) said that people are dying needlessly because of a chronic lack of investment.
The report said that 75,000 extra doctors and nurses are needed to match standards in similar countries, having fallen below Turkey, Portugal and Poland.
The UK was ranked 21st out of 23 countries on cervical cancer survival; 20th out of 23 on breast and bowel cancer survival; and 19th out of 31 on stroke survival.
In terms of staff:
We're below average for developed countries for how many nurses we have per person:
Note: Only top 20 OECD countries for statistic displayed
Likewise for doctors:
Note: Only top 20 OECD countries for statistic displayed
Whom we pay less than most countries:
Remuneration of salaried doctors, ratio to average wage, 2013
Note: Only OECD countries with data for both statistics displayed
Likewise for nurses:
A Department of Health spokesman said:
We are making the NHS the safest healthcare system in the world, which is why we have invested £10bn to fund the NHS's own plan for its future. We know there are areas where the NHS can improve, which is why we have prioritised investment in the front line.
On Wednesday Labour leader Jeremy Corbyn warned the Prime Minister that another "Winter Crisis" loomed for the NHS, unless extra funding was given to the service:
The NHS is in a problem, a problem of deficits in many hospitals, it's in a problem of waiting lists, it's in a problem of the financial crisis that has been faced with so many others.

Can you address that issue and ensure everyone in this country can rely on the NHS which is surely the jewel in all of our crowns.
David Cameron replied:
I believe the NHS has the resources it needs and that is why we are seeing it treat more patients, more drugs being delivered, more tests being carried out. It is a much stronger NHS and the reason is simple. We have a much stronger economy.
More:David Cameron slipped in a joke about Karl Marx at PMQs and it was quite awful
More:Jeremy Hunt has 'peddled myths' about doctors and weekends