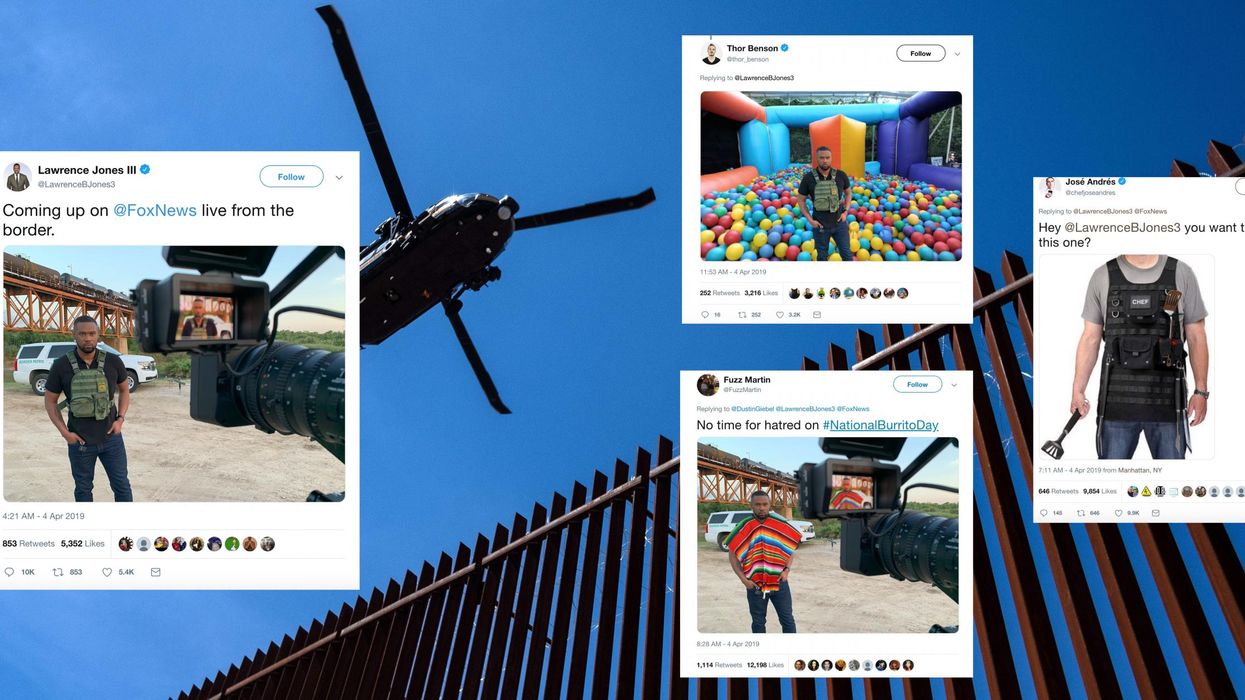 Getty
President Trump's favourite news channel, Fox News, is just as obsessed with the Mexico border as he is - and now they're getting hilariously roasted for it.
Yesterday, a reporter for Fox, Lawrence Jones III, went to the border wearing a tiny bulletproof vest and got himself into the middle of a meme storm.
Jones was in Laredo, Texas, touring the area with Customs and Border Protection (CBP) officials, interviewing them about crime in the area for a story for Sean Hannity's programme. He tweeted a photo of himself wearing what looked like a small bulletproof vest with a CBP patch, and naturally the jokes started rolling in.
Many people called him out for wearing a vest in the first place, with activists and journalist coming out to say that they report in the same area every day and have never once worn a vest there.
Others took the opportunity to make hilarious memes, photoshopping on different items onto the vest.
Others were just laughing at how ridiculous it all seemed, pointing to Fox New's usual tendency of trying to create fear mongering around immigration.
HT Someecards