Baggage handlers at one of the UK's busiest airports have put down people's cases, and instead picked up microphones and donned some seriously cool fake moustaches, and belted florescent jackets instead.
And why did they do this, you may ask? It was all a way of honouring the iconic Freddie Mercury's 72nd birthday, which he would have celebrated today had he not tragically passed away from AIDS related illness in 1991 at the young age of 45.
The lead singer of British rock band Queen, owner of an impressive moustache, and one of the most incredible four octave voices ever to grace the airwaves, was also briefly a baggage handler at Heathrow in 1970, before finding international stardom with songs such as 'Bohemian Rhapsody', 'Don't Stop Me Now' and 'I Want To Break Free'.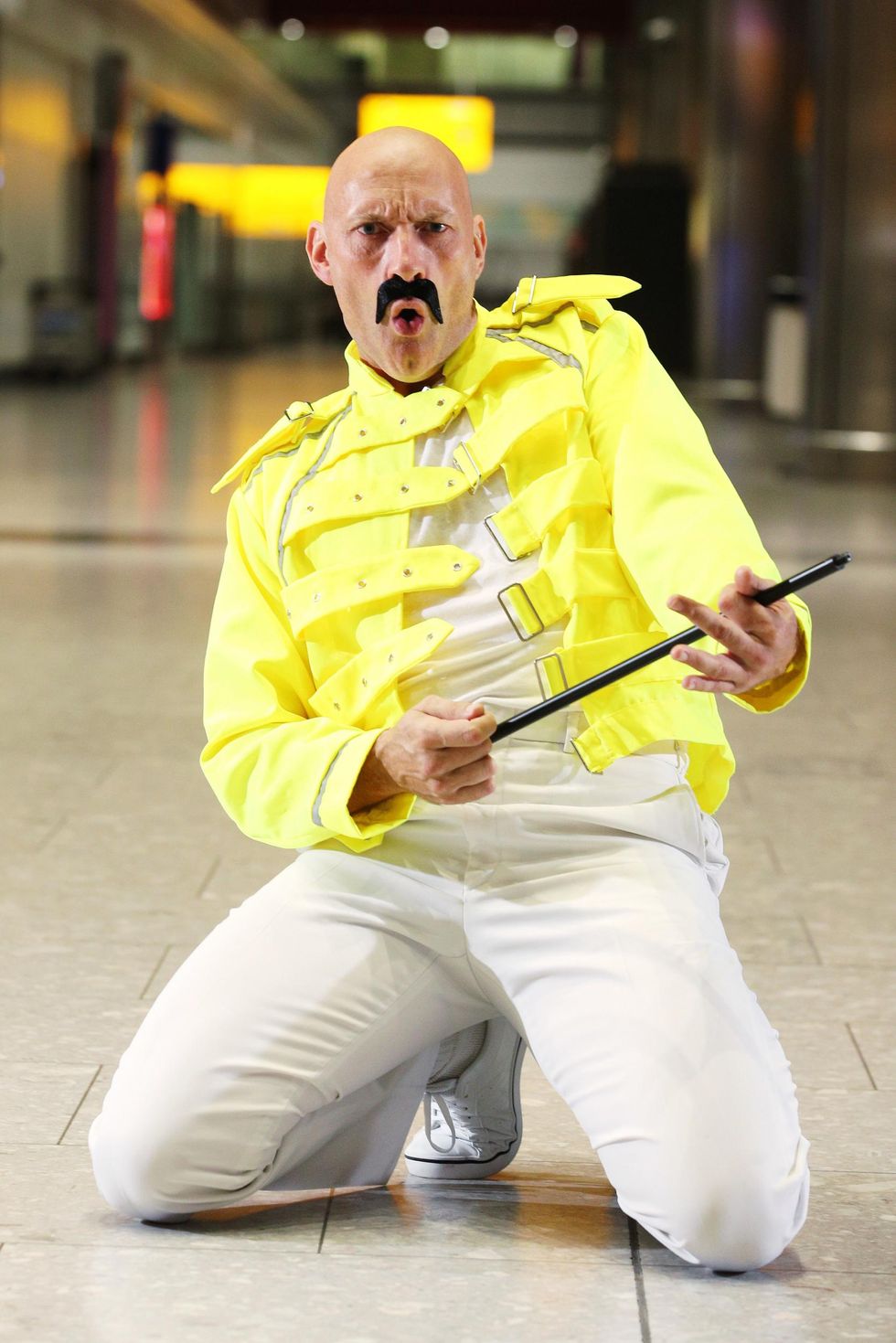 Picture: (British Airways )
The current group of baggage handlers worked with dancers from Strictly Come Dancing to perfect their routine, which they rocked to the uplifting and iconic 'I Want To Break Free'. After training hard, they donned their outfits, pushed their wheelie suitcases with gusto, and delighted the terminal full of amused and surprised travellers.
Picture: (British Airways )
One of the stars of the video, baggage manger Adam Dewey, commented:
Myself and the other baggage handlers taking part have put everything into these dance routines and we can't wait to see the faces on holidaymakers when they strut their stuff in the arrivals hall.

The new film Bohemian Rhapsody has proved a great inspiration for all of us and we can't wait to be hot-stepping our way to the premiere next month.
Alongside the dance, the airport is marking the late singer's 72nd birthday by featuring Queen songs on its arrival boards, and selling memorabilia in the airport lounge.
They're also offering passengers with the name Freddie, Frederick, or the singer's birth name Farrokh, a free upgrade to the BA First Class lounge.
And if that isn't enough Freddie fever for you, you can also catch the new biopic, Bohemian Rhapsody, set to hit cinemas on 24 October.
Enjoy!