Liako Serobanyane
World Aids Day was established in 1988, as a day to unite in the fight against HIV, show support for those living with Aids-related illnesses, and to remember those who have died from the disease.
In 2007, Liako Serobanyane, was four months pregnant with her second daughter when a routine check-up ended in a HIV positive diagnosis.
"There was no support," she tells indy100.
I just got tested and I was given a whole box of medication. It was up to me whether I took the medication or not.
She hadn't known anything about the infection beyond that, in Lesotho, many people died from the disease. In 2016, figures from the Brighton-based HIV charity Avert suggest 9,900 people died from Aids-related deaths that year in Lesotho, although that figure may well be much higher.
Convinced she was dying, Liako nevertheless took her antiretroviral drugs (ARVs) religiously in an effort to protect her unborn baby from the infection - ARVs prevent onward transmission of the disease.
"My desire was to take the medication for my baby."
Liako went on to give birth to Kabelo, who, now 11-years-old, is HIV-negative. Her two other sons, 14-year-old Thabelo and three-year-old Mokhele are also HIV-negative. What started as a way to understand how to live with her illness became something much more as the 32-year-old joined mothers2mothers (m2m), an organisation which provides support, education and healthcare opportunities for expecting HIV-positive women and young people. There, she became a community health worker, teaching both HIV-positive mums and young people, about the illness - and ways to prevent it.
Despite the fact that Lesotho has a small population, statistics suggest a quarter of adults are HIV positive, and approximately 330,000 people are living with the infection.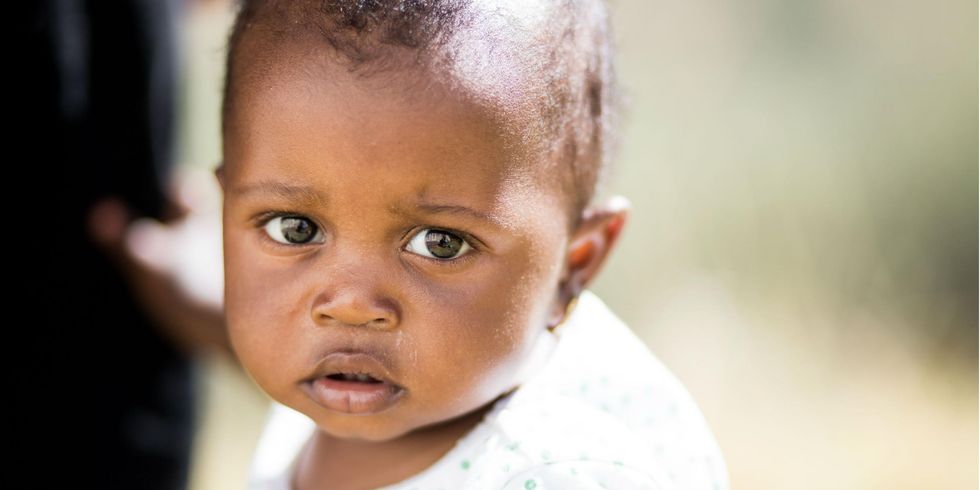 (Lina Keng, Lesotho )
Sex workers are among the highest risk populations, with 79.1 per cent HIV prevalence. Pregnant women are a particularly vulnerable group, with a quarter of them contracting the infection.
For Liako, the horrible stigma attached to the disease made her hesitant to tell her family.
I was a bit scared about this. On my way home, I [decided] to disclose my status to my mum.

She supported me and told me that her love for me will never change no matter the circumstances. Her support gave my courage to tell my husband as well. So I disclosed to my husband and he too accepted me, and they have given me so much support up until now.
But she is still among the lucky ones, and she recalled many instances where women she spoke to did not have supportive friends and family.
"Some will be chased out of their homes or will be disowned by their families," she said.
"For others, the households are separated for them; they have different dishes and spoons and everything. They put them outside so that the HIV positive woman can use them on her own."
And it isn't just rejection many HIV-positive women have to deal with: gender inequalities are a challenge, too.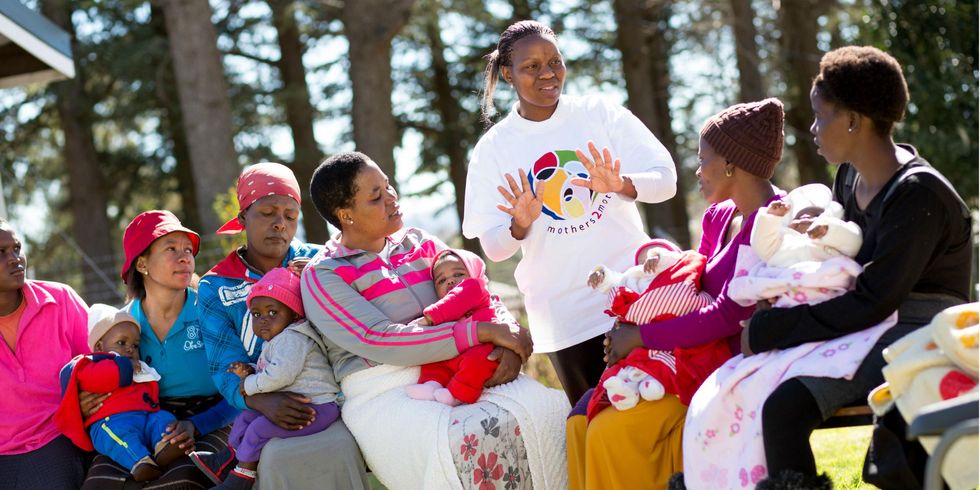 Picture: St Paul Health Centre, Lesotho
We have cases whereby you find that a woman has tested HIV-positive and she is willing to take medication but she is not allowed by her husband to take the medication.

[She is not allowed to take them] because of stigma. In Lesotho, most men are the breadwinners of our family, so if a man says 'no ARVs in this home', it takes courage for that kind of woman to take medication.
Myths about the infection breeds ignorance of the disease, and this makes it difficult for women to come forward with it. Many people, including Liako when she was first diagnosed, believe that to be diagnosed HIV-positive is to be handed a death sentence.
HIV transmission happens through some - not all - bodily fluids: blood, semen, pre-seminal fluid, rectal fluids, vaginal fluids and breast milk. And it need not be a death sentence. Taking ARVs suppresses the virus, and people with HIV can live relatively normal lives.
"A misconception [about HIV transmission," Liako says, "is [people] think that if someone – if a HIV positive person kisses [sic] a person they can be transmitting HIV. Another is [the assumption that] if someone is HIV positive, this means they are going to die."
The other thing is hygiene: whereby they think that by using the same household [items] or the same toilet, they can be at risk of having HIV.
Liako also points to conflicting cultural beliefs: "There is the belief that someone is HIV-positive because she is cursed," and tied up in the country's social fabric is a patriarchy that means there are often dysfunctional relationships between men and women. Studies have found that 28 per cent of young men and 27 per cent of young women in southern Africa do not believe a woman has the right to refuse sex with a partner. In Lesotho, male partners can demand not to use a condom, and one of the ways Liako empowers young women at m2m is by teaching them the importance of using contraception, and ways in which to assert themselves when they are confronted by a partner who does not wish to use it.
No matter where they are coming from, no matter their circumstances, no matter how poor they are, they should know that there is still hope for them. They should not make unhealthy choices because of their background.
Of the country's 2.2 million strong population, 57 per cent live below the poverty line, resulting in a slow response to the HIV epidemic.
If we could have m2m in each and every clinic in Lesotho, that would decrease the percentage of new infections.
"Education," she adds, is the key.