A family from Elgin has launched a crowfunding appeal for a £350 wheelchair for their dog Sunny, who has a tumour on her spine. They will be hoping their appeal can add to the long list of projects the public has funded...
1. Community centre
The Welsh ex-mining community of Glyncoch secured £40,000 in 2012 via crowdfunding to help build a community centre in the hope that it would reverse the cycle of deprivation in the area.
2. Dental care
When Jeffery Self from the US broke his front tooth in 2011 he was told it would cost $3,400 to have it replaced. Some 183 people pledged between $1 and $100 to cover the fee.
3. Hollywood film
Director Rob Thomas raised nearly $5m last year from fans of the cult US TV series Veronica Mars to bankroll his film version of the show.
4. Animal welfare
Last autumn, David Attenborough launched an appeal to raise £110,000 to save the critically endangered mountain gorilla and help its population reach at least 1,001 individuals. So far £29,000 has been pledged.
5. Watch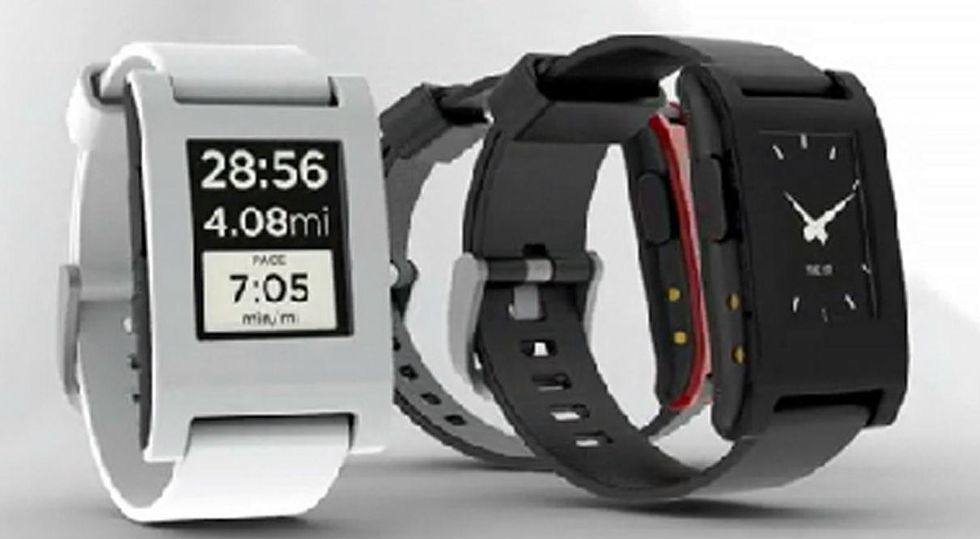 The Pebble smartwatch was financed thanks to the crowdfunding platform Kickstarter in 2012. It raked in $10.3m, making it the most successful product funded through the company until then.
6. Potato salad
Zack Brown jokingly attempted to raise $10 to make a potato salad in the US last month. He exceeded his goal by over $50,000 and is using funds to host a concert in aid of homelessness.