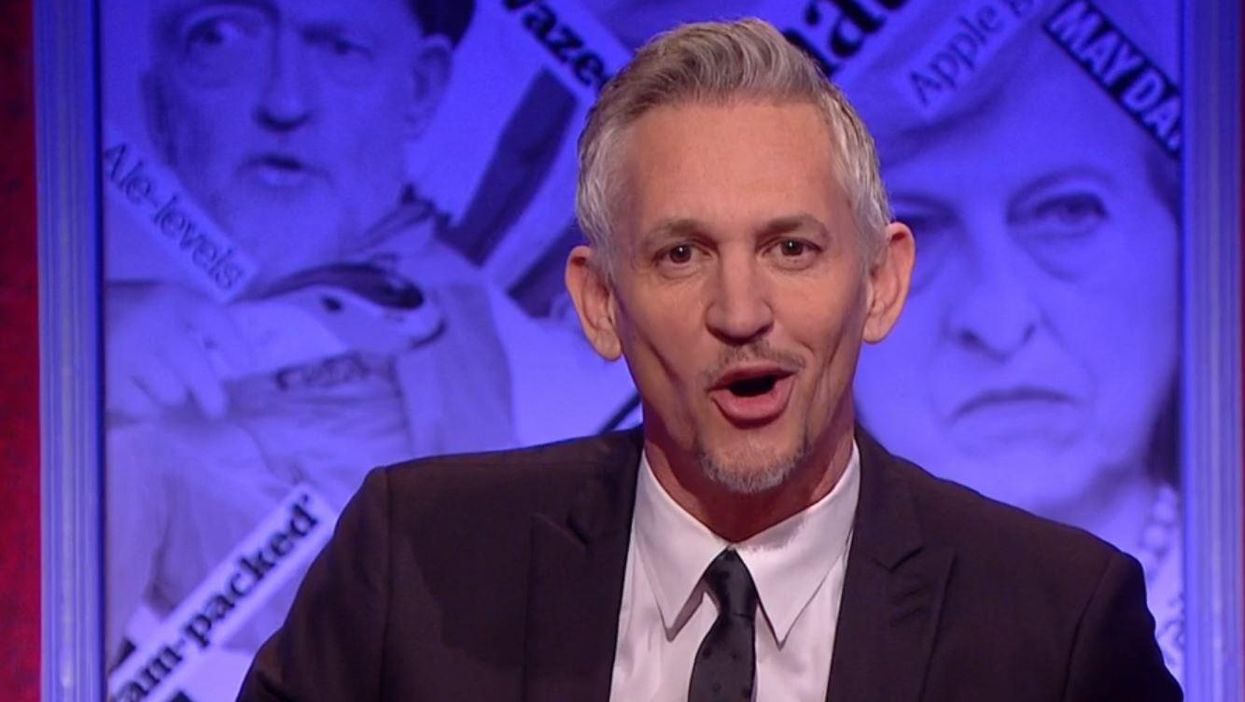 Taking time out from condemning PC-gone-mad-safe-space-cry-baby-liberal-lefties, the Daily Express and the Leave.EU campaign have expressed outrage at a joke.
The anger was provoked by Gary Lineker - the unlikely new enemy of the right - after he made a joke about Brexit on the BBC.
"Remainer Lineker's dark dig at Brexit voters," parped the Express. "Is this what the BBC has come to?!," screamed the Leave.EU campaign's Facebook page. Adding, "Being a mouthpiece for liberal luvvies to promote anti-Brexit propaganda and mock the elderly?" before slamming "Gary 'Open Borders' Lineker."
Oh dear.
So what was the joke that so outraged the Brexiters?
Appearing on satirical current affairs show Have I Got News For You on Friday night, Lineker quipped:
Britain's ambassador to the EU, Sir Ivan Rogers, has announced that a Brexit deal could take 10 years. That's not fair. Most of the people who voted for it will be dead by then...
It's like you can't even make a joke on TV nowadays. PC gone mad, eh?