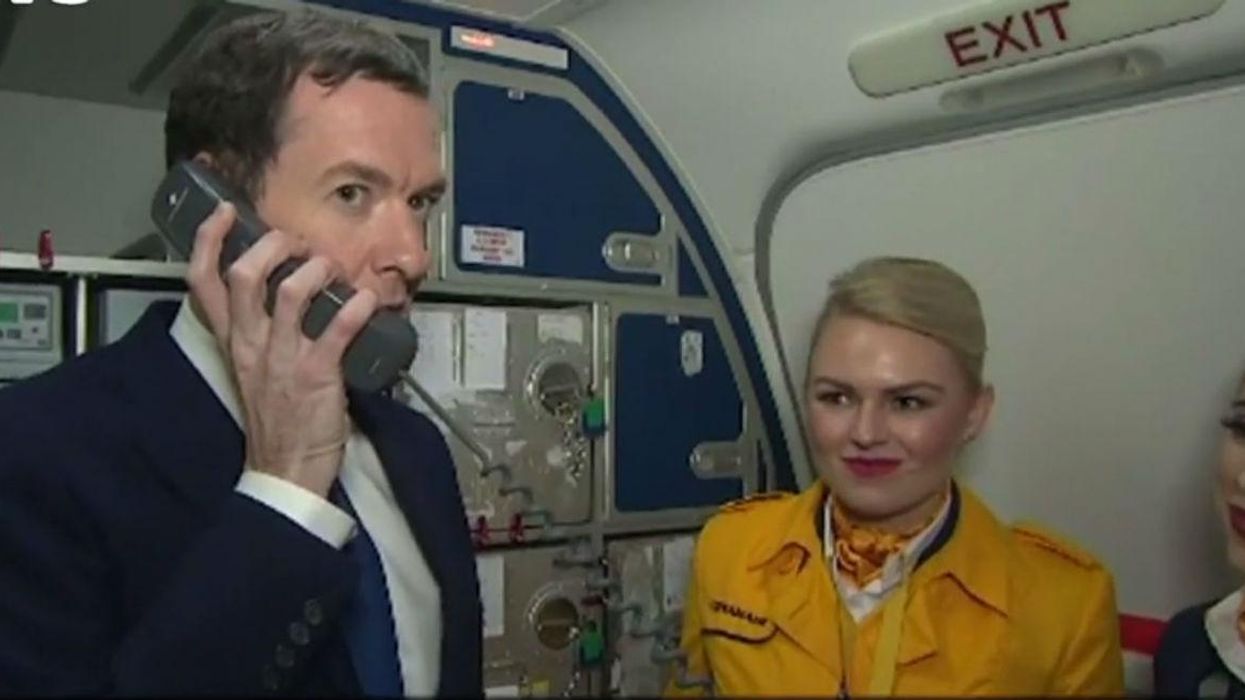 Please, George, get it together will you?
Chancellor of the Exchequer George Osborne paid a visit to Ryainair HQ in Stansted on Monday to urge business leaders to vote to keep Britain in the European Union when the referendum rolls around next month.
Flanked by Ed Balls and Vince Cable, Osborne said that 450 jobs and some £1billion of Ryanair's new UK investments would be "at risk if we left the EU".
The highlight of the day, however, was the moment he decided to climb into what appears to be a Boeing 747 aircraft and play cabin crew.
All aboard for Britain remaining in the European Union. All aboard for a stronger, safer and better off Britain in the EU!
We're fairly sure people use 'all aboard' on trains and ships rather than planes but y'know. He's trying.
In case you still think your eyes are deceiving you, there's also an excruciating video to prove it:
Picture:Oli Scarff/Getty
George. Please.