Eugene Garcia / EPA
Women have been taking to the streets in New York and LA in order to protest their right to go topless and challenge double standards with men.
Sunday was 'Go Topless Day', which was organised to coincide with 'Women's Equality Day', and saw women taking to the streets across the world to fight for the right to bare their breasts in public.
'Women's Equality Day' falls on 29 August every year, and marks the day that women were given the right to vote in 1920.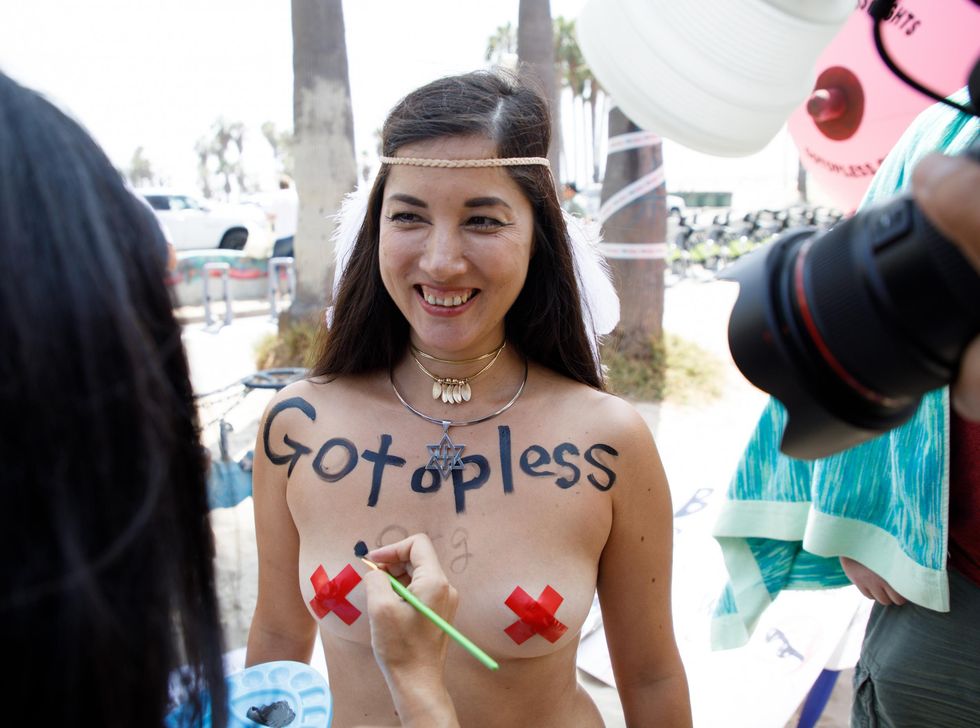 (EPA / Eugene Garcia)
The aim of the marches was to question laws that make it illegal for women to go topless, however allow men to do so.
Many protestors in the marches carried placards with slogans such as:
Repression creates obsession 

Free your breasts

Free your mind
Other slogans included the phrase:
Boobs not bombs!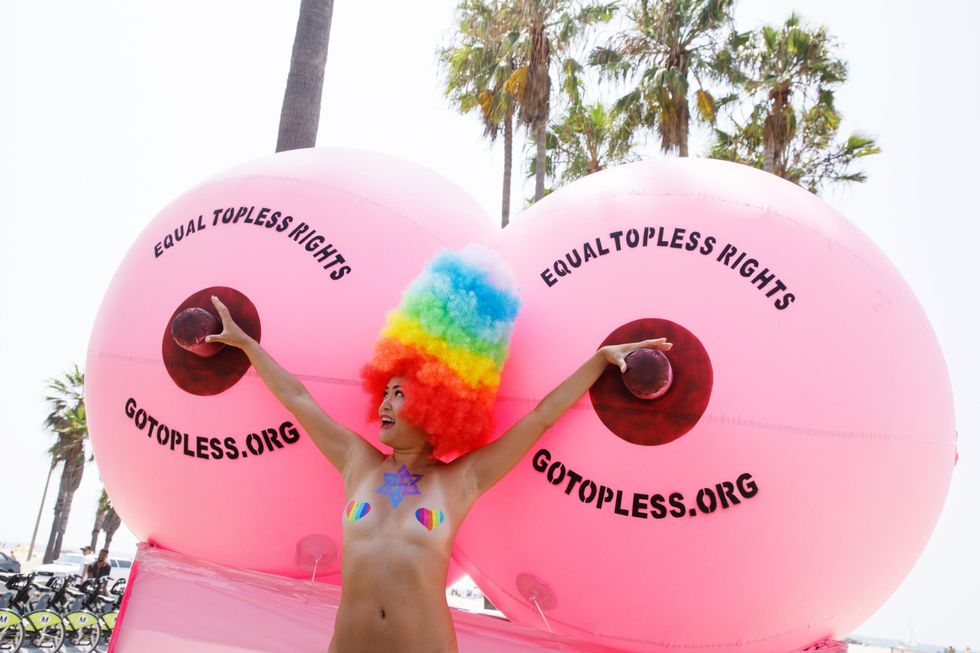 (EPA / Eugene Garcia)
Speaking to Westworld, one of the organisers of Denver Go Topless Day 2018, Matt Wilson said:
I walked by so many conversations, within the crowd and at the welcome table.

So many people hadn't known that it was legal or even feasible. People were asking the question 'Why? Why do we have such a double standard when reacting to male vs. female bodies?
He continued:
When I hear 'Women already have equal rights!,' I ask: If that were true, why should topless women be such a scandal?

When parents cover kids' eyes, what are we really teaching them in that moment? We don't do that when seeing men.
Speaking to The Sun, Maitreya Rael, who inspired the creation of Go Topless in 2007, said:
As long as men are allowed to be topless in public, women should have the same constitutional right.