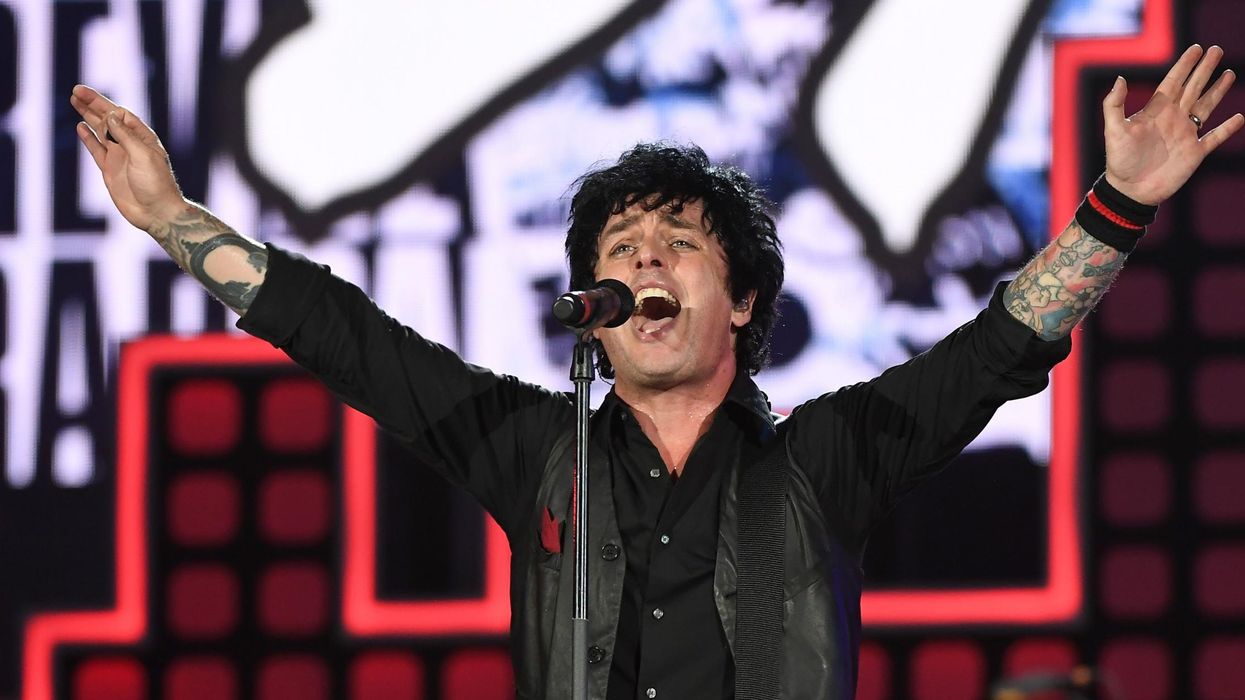 GETTY
A campaign has been launched to get American Idiot by Green Day to No.1 in the charts ahead of president Donald Trump's July visit.
Earlier this week it was announced that Trump would finally be visiting the UK on 13 July.
A Green Day fan has posted to Facebook imploring British people to download the hit song in order to send a message to Trump when he lands on British shores.
The post reads:
We have a date, he's coming Friday 13th July… so if we ALL buy enough downloads of Green Day's 'American Idiot' between Friday 6th-Thursday 12th it will time PERFECTLY to hit No.1 the very day he arrives on UK soil! Streaming counts too but less effective. Let's do this!
Green Day has long opposed Trump's campaign and agenda. They've called for his impeachment and have started anti-Trump chants during their gigs.
Frontman, Billie Joe Armstrong, previously posted his support for the campaign on Instagram, however he has since removed his post.
The lyrics of American Idiot describe media paranoia and fear-mongering carried out by the press to do with politicians and war, something that is all too familiar in Trumpian times.
The lyrics read:
Don't wanna be an American idiot

Don't want a nation under the new mania

And can you hear the sound of hysteria?

The subliminal mind-f*ck America.
This wouldn't be the first time that the music buyers have sent messages with their purchases.
In 2009, The X Factor's domination of the Christmas No. 1 spot was ended after a campaign to send Killing in The Name by rock band Rage Against the Machine to No. 1.
Ding Dong! The Witch Is Dead reached number 2 in 2013 following the death of Margaret Thatcher.
More: Trump said he was too 'busy' to get Melania a present for her birthday