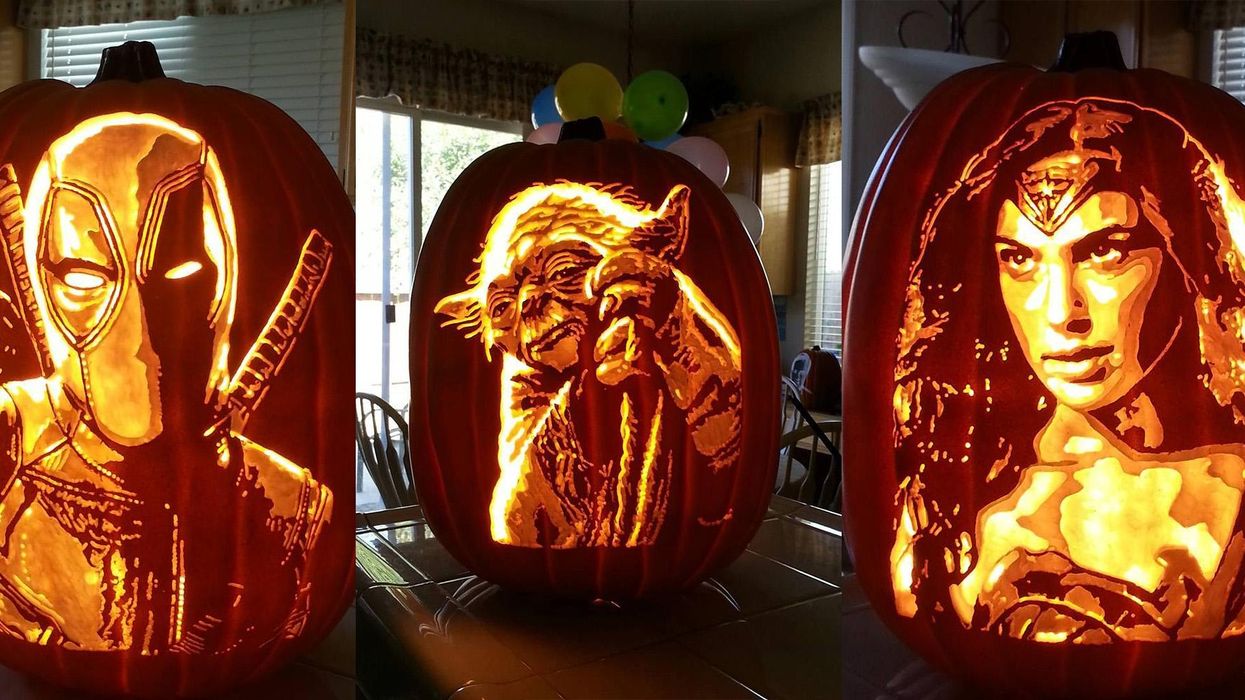 Instagram/The Pumpkin Geek
It's Halloween, and in addition to your costume, you also have to think about sorting out those pumpkins.
The traditional Jack o' lantern face has become a bit samey in recent years, especially now Donald Trump has got inolved.
Fortunately, there are talented people out there who have turned the humble task of carving a pumpking into a fine art.
Alex Wer is one such genius, you might know him as The Pumpkin Geek - his work is guaranted to blow your mind.
Firmly inspired by pop culture, Alex's carvings go viral every year, and deservedly so.
Here are some of his finest creations starting with one of his first posts in 2015, Katniss Everdeen from The Hunger Games.
Harry Potter
Beetlejuice
The Little Mermaid
Deadpool
Lady and the Tramp
Wonder Woman
Lord of the Rings
David Bowie
Breaking Bad
Star Trek
Friday the 13th
Wolverine
The Walking Dead
Beauty and the Beast
The Joker
Star Wars
Mickey Mouse
Supergirl
Ghostbusters
Terminator
Halloween
Monsters, Inc.
Spider-Man
Super Mario
Guardians of the Galaxy
Frankenstein
Pennywise
Prince
The Hulk
Batman
Hellraiser
Luckily he also does requests so send your's across now,
We're confident that by now there is nothing that he can't carve.
HT Lad Bible