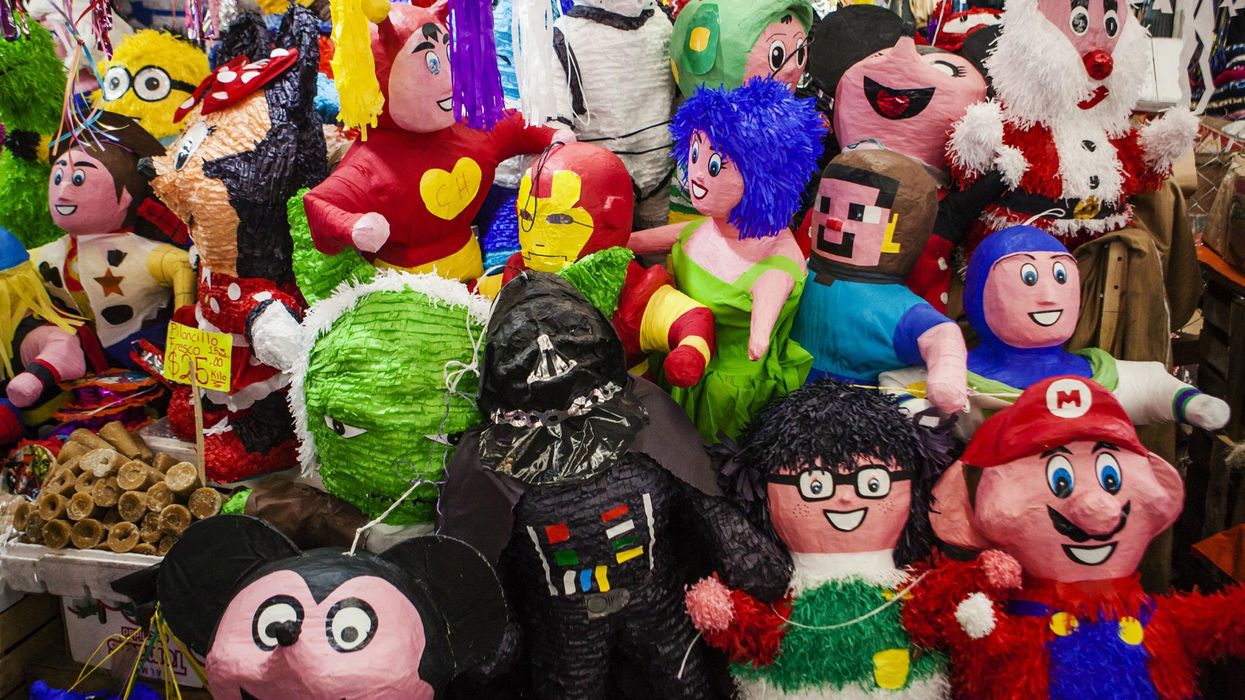 iStock
An artist who creates piñatas has been forced to apologise after a photo of black figures hanging from his porch went viral.
The image, which features a set of black human-shaped piñatas hanging by cords in front of Victor Chavarria's home in Minneapolis, had been posted on Facebook, allegedly with no context or explanation.
The image caused uproar, especially in the African-American community, many of whom viewed the image as racial violence, reminiscent of lynching during the Jim Crow era.
One Neighbour told MPR News that she had been "upset about it" and thought it was "really inappropriate".
Chavarria said that the lives of his family had been threatened. He was even compelled to call the police and request extra patrols in front of his house.
He immediately explained that he had been working on a multiracial wedding and had hung out the black, human-shaped piñatas outside his home in order for them to dry.
Chavarria hadn't realised that they might have been viewed as racially derogatory, and vowed to stop drying them outside.
In a Facebook post on his business, Happy Kids Piñatas, he wrote:
I deeply care about the concern out there. if you allow me, I could try to respectfully share with you how we, Hispanics, interpret piñatas in celebrations:

We want to teach our children to reach for the goodness inside, regardless of the shape.

The birthday kid usually chooses a liked character such spider man or a Disney princess. In this case, i was making piñatas for a wedding, that happened to include caucasian, Latino and African-American groom and bridesmaids.

It is unfortunate that many were offended with something unfamiliar to them. However, I liked that you openly stated your frustration. This gave me the opportunity to share instead of assume everyone understands piñatas.

With that, I'd like to reassure that I am respectfully to you and your opinion. I'd like to sincerely apologise for my ignorance/lack or sensitivity with my community here in north Minneapolis. I promise I'll do better. Effective immediately, I am changing my production processes.
Chavarria, a Mexican immigrant, has been creating piñatas since 2015.
The order he was working on was cancelled.
More: Pop star accuses Chelsea branch of The Ivy of racism
More: New York fraternity house suspended for racist, antisemitic video