Eighty million bacteria can be transferred in a single French kiss, scientists have said.
Dutch researchers monitored 21 couples and found those who kissed nine times a day were the most likely to share bacteria through saliva, while couples who had been together for a long time showed signs of slowly developing the same bacteria on their tongues.
"French kissing is a great example of exposure to a gigantic number of bacteria in a short time," said lead researcher Professor Remco Kort, from the Netherlands Organisation for Applied Scientific Research (TNO).
While 80million bacteria being transferred in just one kiss sounds scary, it is in fact probably a good thing, acting as a form of immunisation and building resistance from exposure to different microorganisms.
"If you look at it from this point of view, kissing is very healthy," added Prof Kort.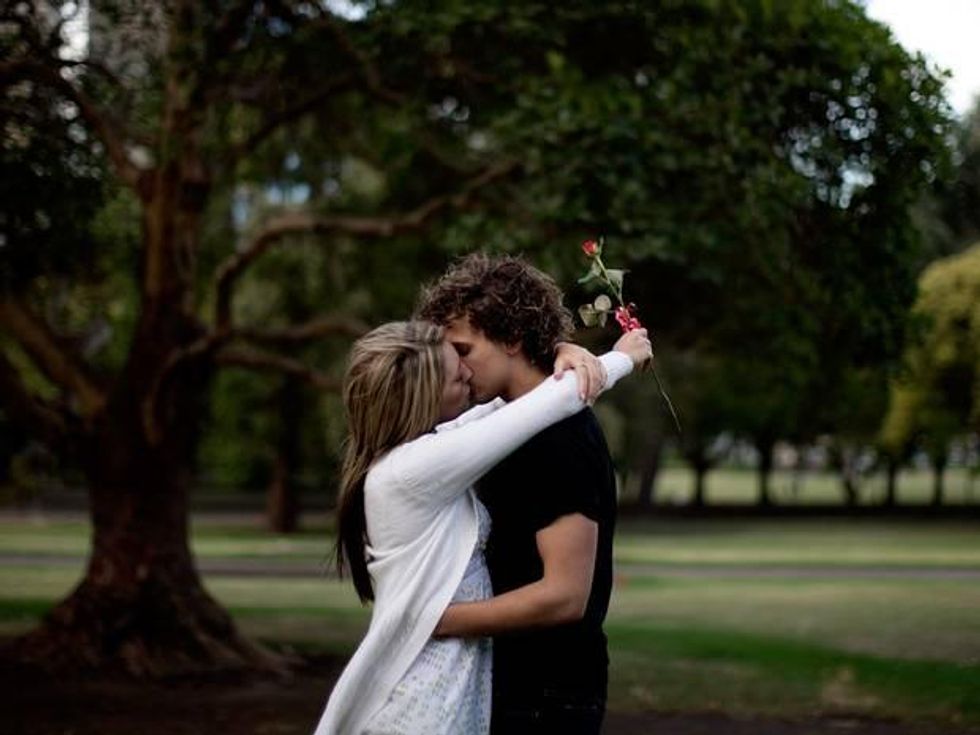 Researchers, publishing their findings in the journal Microbiome, asked 21 couples about their kissing habits before taking bacterial samples from their tongues and saliva before and after a ten-second French kiss.
One member of the couple then drank a probiotic drink with clearly identifiable bugs before the kiss and taking of bacterial samples was repeated.
The Dutch scientists were working with Micropia, a museum of microbes (!) in Amsterdam. It includes a new exhibition where couples can kiss and get an instant analysis of the bacteria they have just exchanged.
Professor Remco Kort at the Micropia museum in Amsterdam
More: [Can't smell these things? You may have five years left to live]1