In a brand new bid to attract super conservative voters, Donald J Trump has said he would consider reversing same-sex marriage if he were to ever become president.
Speaking on Fox News Sunday the Republican presidential hopeful suggested that he wants to overturn the Supreme Court's landmark ruling which legalised same-sex marriage in America.
He said he would "strongly consider" appointing new justices who would overturn the ruling, confirming his belief it should be a 'states'-rights' issue.
Considering Trump's borderline hateful views on the matter, here's a look at where gay marriage is legal, and where in the world homosexuality is outlawed.
Statista has compiled a map of countries around the world which currently allow gay marriage.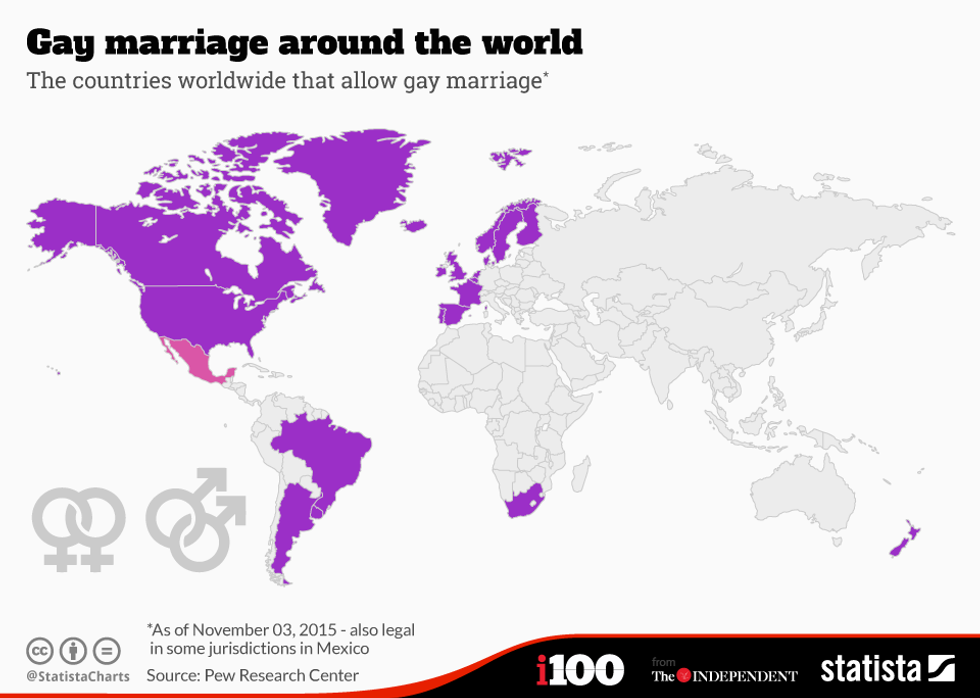 According to the 2015 ILGA State Sponsored Homophobia report, there are currently 75 countries where same-sex sexual acts are still illegal.