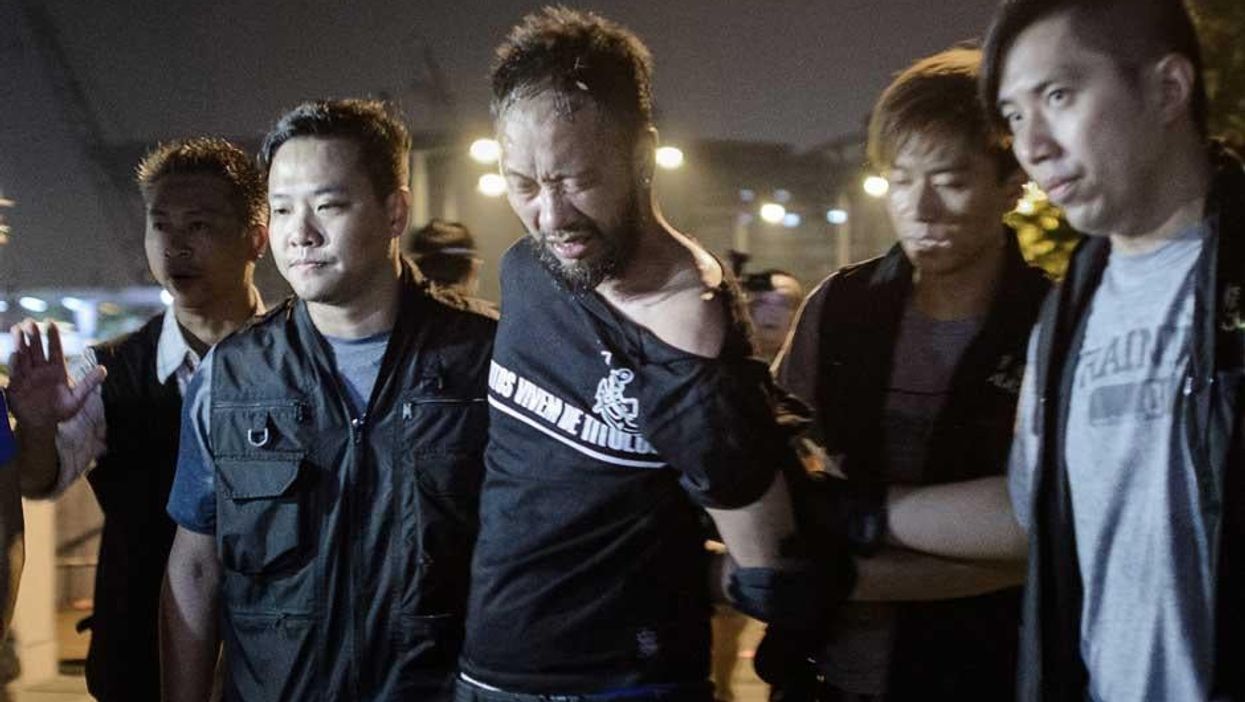 Police in Hong Kong have been filmed beating a handcuffed protester and using pepper spray to disperse others as their crackdown on pro-democracy demonstrations escalates.
Hong Kong authorities have said they will suspend police involved in the apparent incident of brutality, which went viral overnight after being filmed by Hong Kong's local TVB station. The video appears to show a group of plain-clothes police officers punching, kicking and beating a protester whose hands are tied behind his back in a sustained attack.
The man has been identified as social worker and Civic Party member Ken Tsang Kin Chiu. In response to the footage, Amnesty International director for Hong Kong Mabel Au said it was "stomach churning to think there are Hong Kong police officers that feel they are above the law". Chiu has received medical treatment and Amnesty International say he will be interviewed by police later today.
This appears to be a vicious attack against a detained man who posed no threat to the police.
Amnesty International's Mabel Au