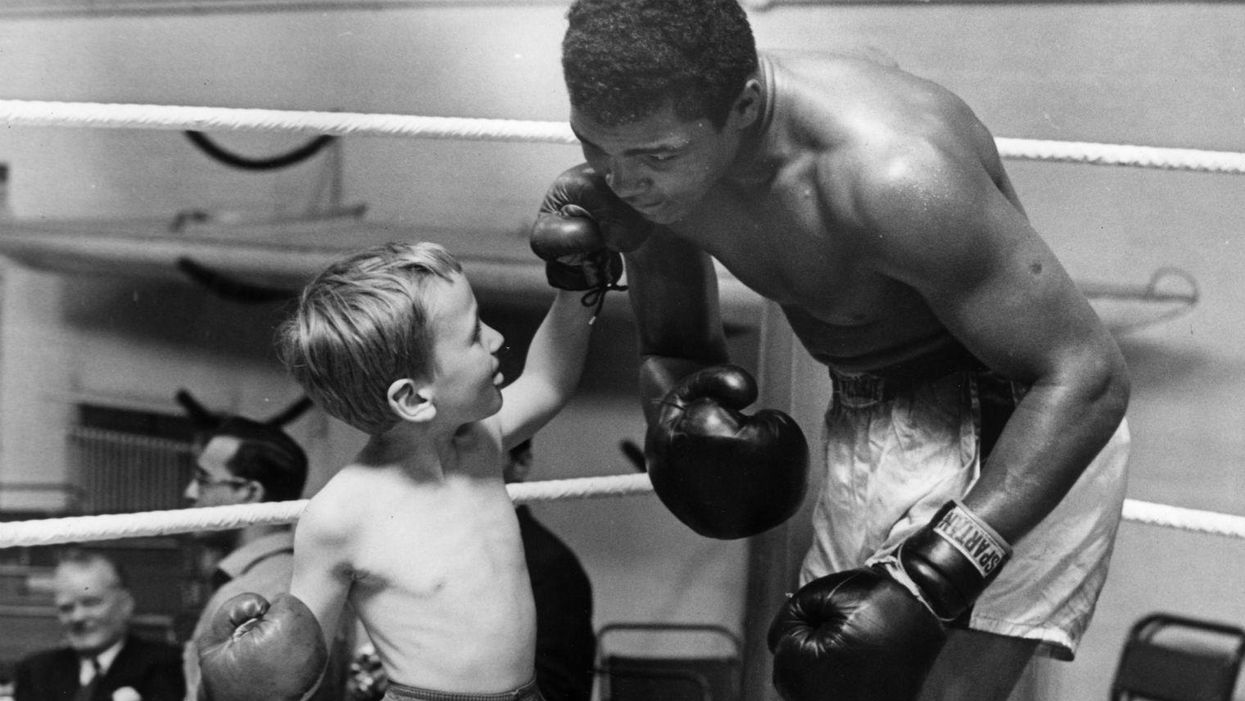 As Muhammad Ali is celebrated by the world for his contribution to the sport of boxing, his dedication and his greatness, Sonny Fishback, a childhood friend of Ali's, spoke to Sky News about the boy before he became the legend:
He shadow-box all up and down the street, all day every day he'd shadow box…that was his whole life as a kid.
Fishback and Ali grew up in Louisville, Kentucky during segregation, spoke about Muhammad Ali's sense of justice, even at such a young age:
He ain't hearing that. He saying this is wrong: 'I got white friends but I can't play with them. I got people that I like but I can't go the same school as them. I got people I want to talk to but we can't be in the same neighbourhood. Something is wrong with this picture!'
Muhammad's legacy is as much about his world view as it is about his boxing:
He was saying we got to do something about it. And the key was – I don't know if he ever said it – but the key was it ain't about your colour, little man, it's about your character.

He demonstrated a certain kind of character to show people 'Oh yes I can': that's why whenever he see a black person: 'Oh, you beautiful', to give them the confidence and encouragement and knowledge to contradict what they've been taught all their life.
In the end, his sport and the fame it bought him were vehicles through which Muhammad Ali could unite people:
That was his mission... to break up this foolishness [that race is a barrier] and he did it through a vehicle of boxing because he became one of the greatest boxers to have ever lived.

But I like to look at that other bigger picture.

He fought racism. He fought discrimination. He fought poverty. He fought bad character – all through the vehicle of boxing.
You can watch the entire interview, below:
The man was a prophet, he had a vision for the whole world.