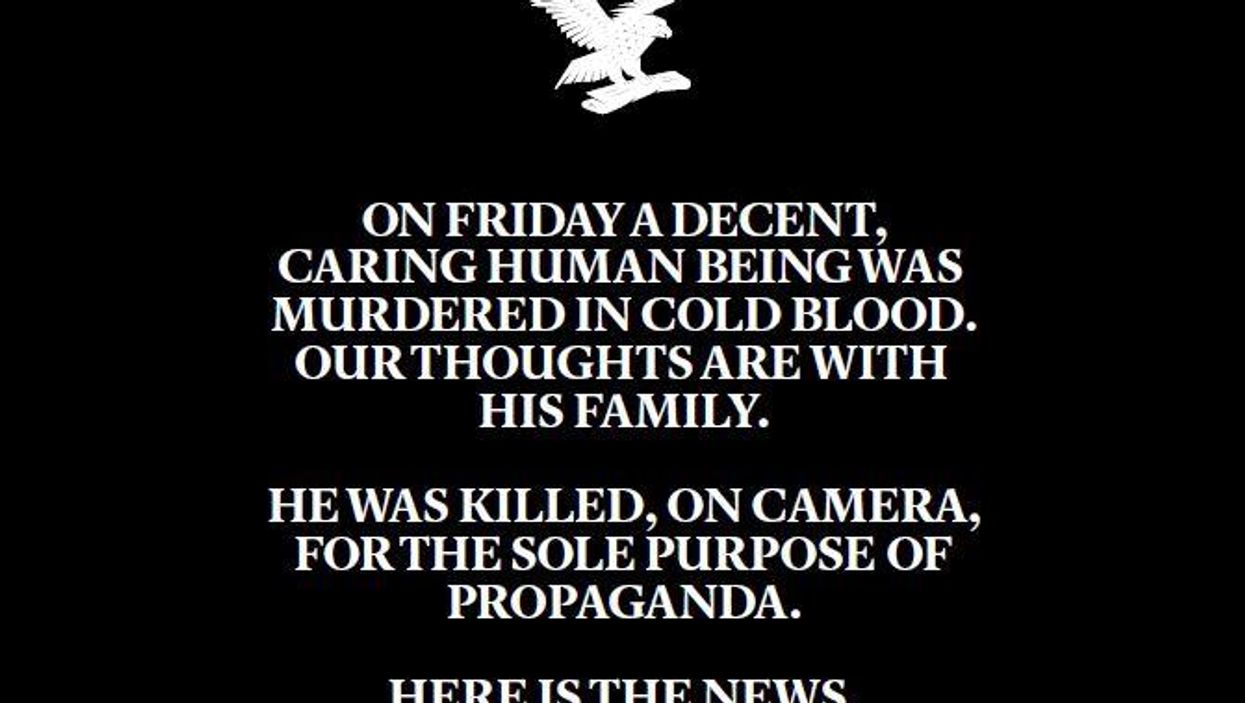 Following the murder of British hostage Alan Henning, there seems to have been a slight change of tack in the way newspapers cover these despicable Isis propaganda videos.
As Joan Smith, executive editor of Hacked Off, explains in today's Independent on Sunday :
I can't help thinking, 'At last.' Why did it take so long for some sections of the media to recognise the huge ethical problems inherent in showing pictures, taken by perpetrators, of human beings undergoing extreme psychological trauma.

We have a responsibility as journalists to report on these murders, but we don't have to reproduce slavishly the most horrific propaganda.
Along with our sister title the Independent on Sunday , the Mirror's editor Lloyd Embley spoke about his paper's refusal to publish pictures of the video:
The Sun also published a leader, declaring that "we refuse to give his absurd killers the publicity they crave".
More: Alan Henning - the taxi driver who just wanted to help Syrian children