Posters celebrating immigrants' contribution to life in the UK are being put up across the country after a successful crowd-funding appeal.
The "I am an immigrant" campaign was launched by Movement Against Xenophobia, part of the Joint Council for the Welfare of Immigrants, and features 15 real-life immigrants to the UK photographed by Vogue's Philip Volkers.
More than £44,000 was raised to put posters up at 400 London Tube stations, and larger posters on billboards at railway stations outside the capital.
Immigration has become one of the central issues of the general election campaign, with all the main parties pledging tighter border controls and polls putting it as among the most important concerns for voters.
But Movement Against Xenophobia said: "Immigrants are part of the fabric of our society. It's time to celebrate, not vilify them."
You can see some of the posters below: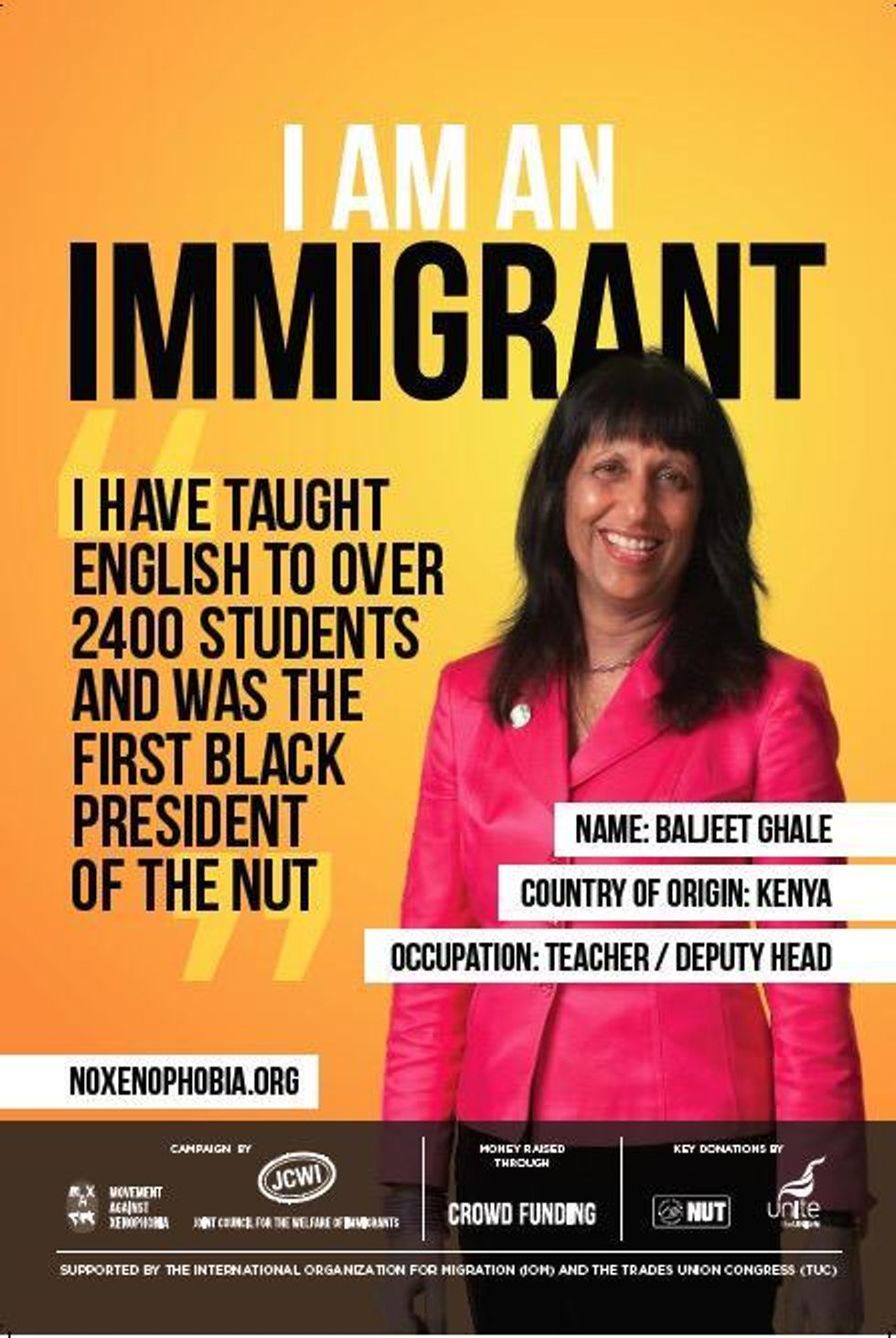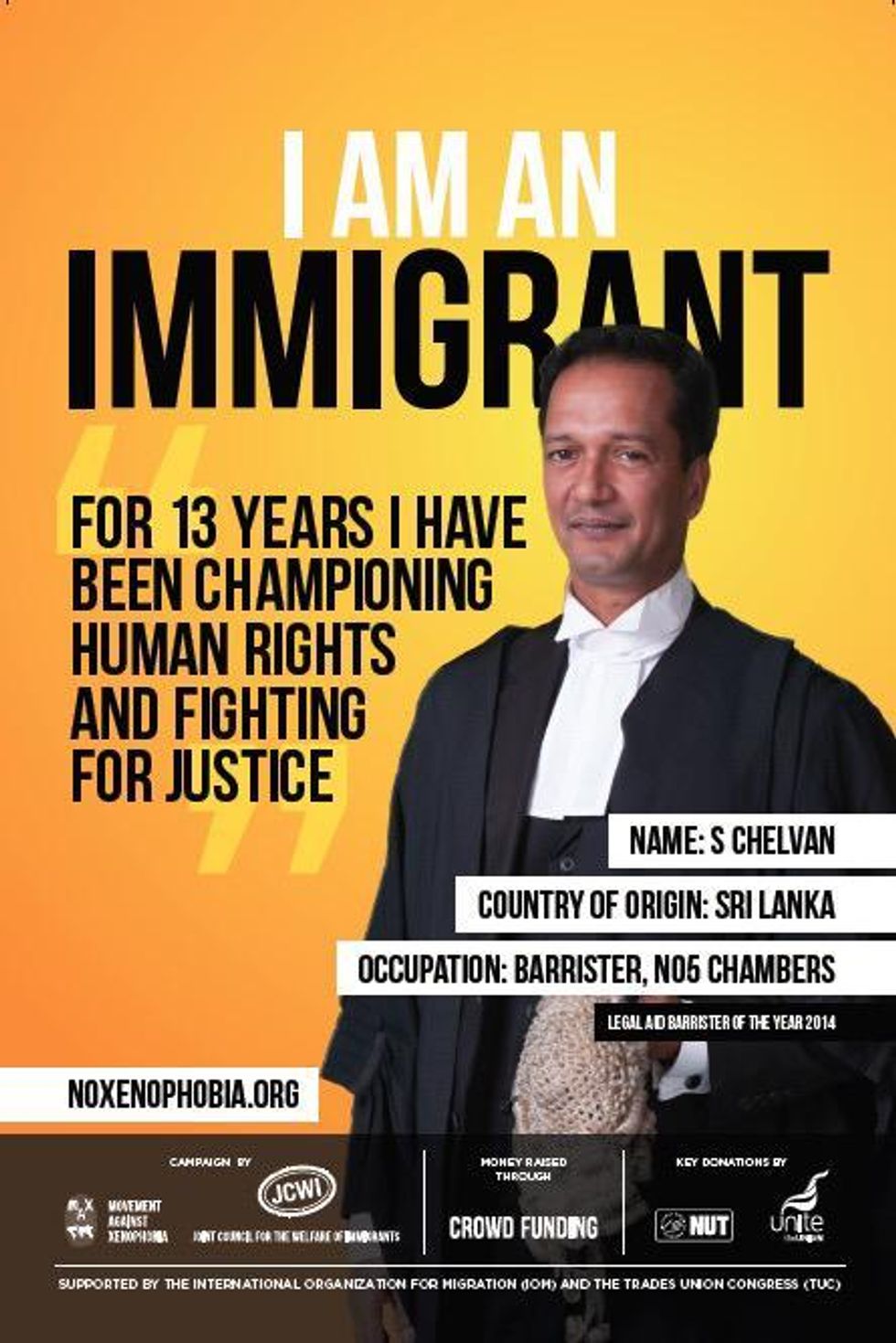 More: [Ten other things Nigel Farage has tried to blame on immigration]4
More: [You can now buy a pro-immigration mug, courtesy of the Green Party]5