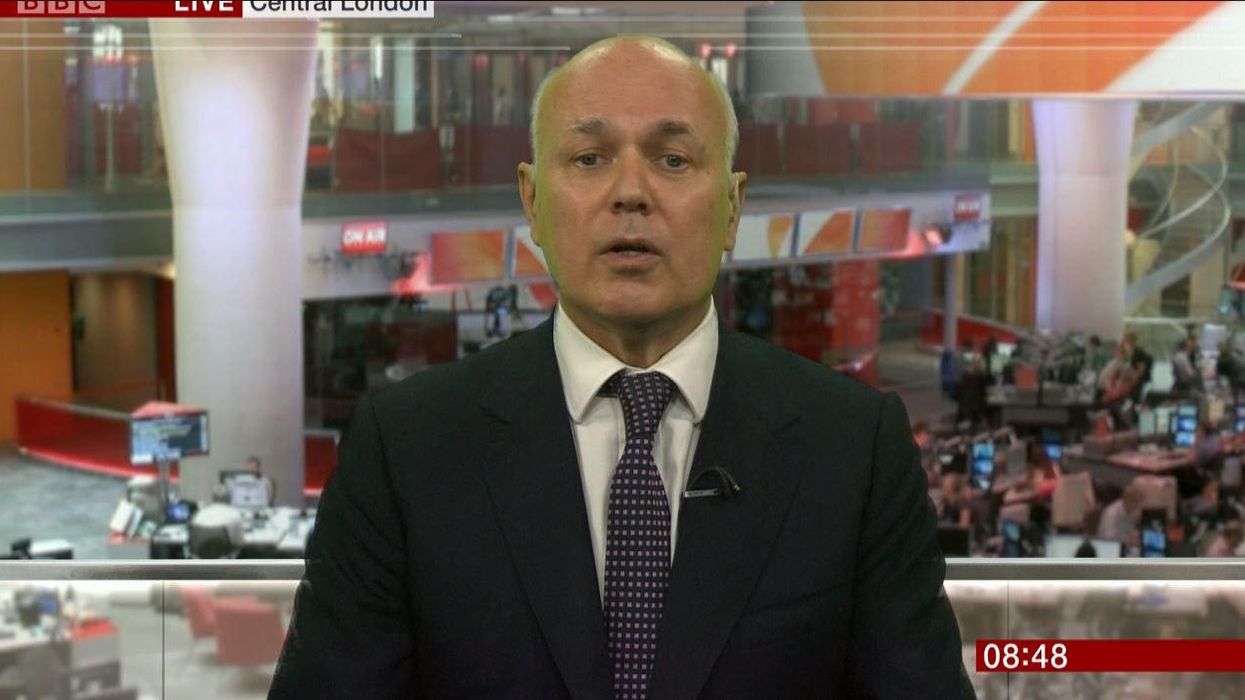 BBC
Iain Duncan-Smith appeared on BBC Breakfast this week - and he misspoke slightly.
Speaking in New Broadcasting House via video, the BBC's Naga Munchetty asked IDS was asked why the Conservative tax promises were so confusing.
Munchetty: People can be assured that if they vote Conservative, there's going to be no rise in tax for higher tax payers, can you confirm that?
IDS: Well I'm not in Government, but my view having been in Government, is that is actually correct. It's obvious, the Conservative party will give you the lowest tax.We've already taken 31 million people out of tax by raising the threshold. We've raised the threshold, on higher rate earners so you don't enter the upper rate tax band now until you earn £50,000. Labour wants to reduce that which means middle earners will actually pay more in terms of tax later on, we've also lowered corporation tax.
Munchetty: You say it's obvious, it was taken out of the manifesto from 2015, Theresa May has dropped this triple tax lock. Why would you take it out, only to come back in and say there are no tax rises, this is very confusing.
IDS: Look what we're trying to get away with... Getting away from rather.
Instead of telling the audience what they were trying to get away from, the former-Tory leader said "what we're trying to get away with"... Which was rather awkward.
While he quickly corrected himself, people definitely noticed.
Watch: MASSIVE Freudian slip by IDS on #BBCBreakfast this morning: "What we are trying to get away with in our mani… https://t.co/a5iL7JmYo7

— EL4C (@EL4C) 1496479778
A lot of people.
Iain Duncan Smith just let the cat out of the bag on the BBC: "What we are trying to get away with in the Manifesto...err, get away from.."

— Jeffrey Kiser-Paradi (@Jeffrey Kiser-Paradi) 1496476130