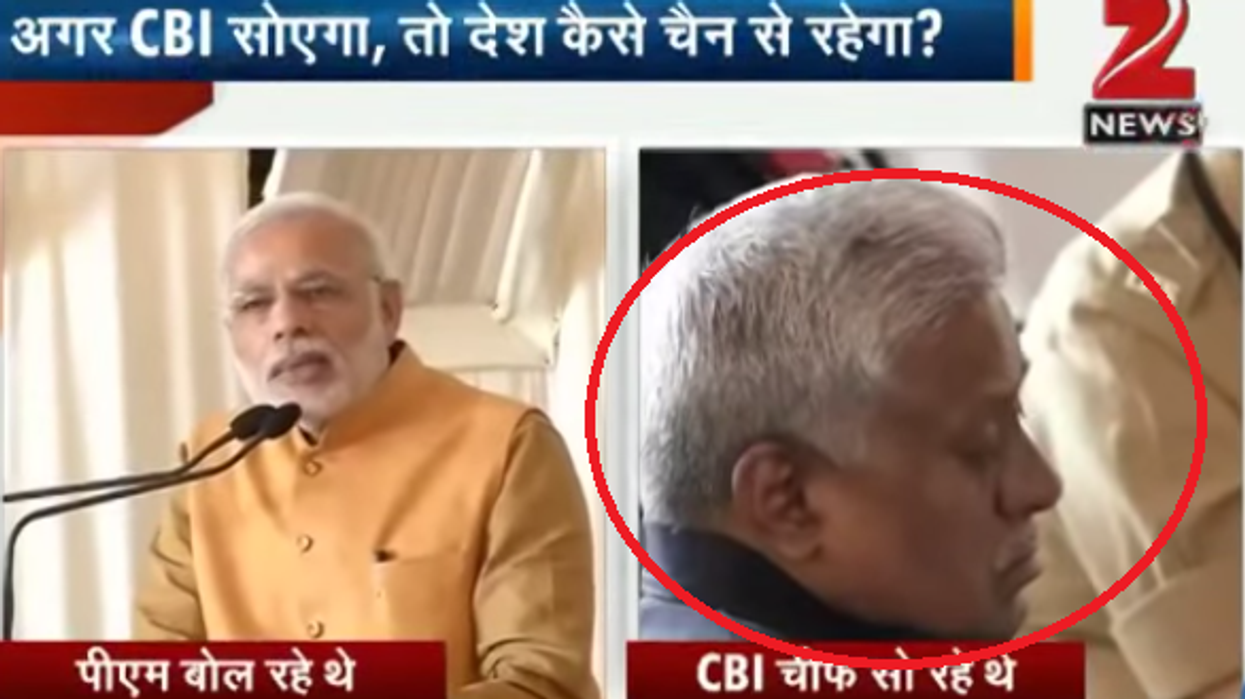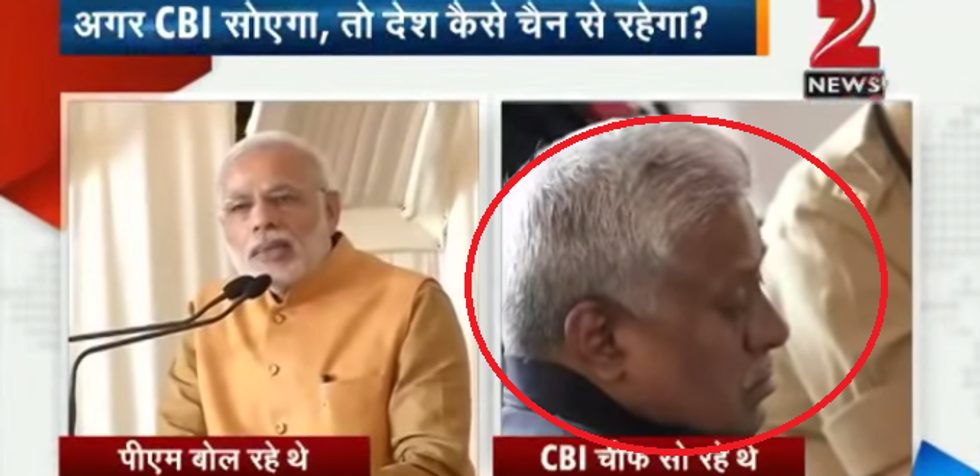 Today in irony, India's most senior policeman Ranjit Sinha was caught on camera apparently sleeping as the prime minister delivered a speech about alert policing.
The director of the Indian equivalent to the FBI, the Central Bureau of Investigation (CBI), was filmed with his eyes shut as Narendra Modi addressed a conference on security issues in Assam.
Sinha, who is due to retire tomorrow, had his eyes closed as Modi explained: "By 'smart' policing, I mean S for strict but sensitive, M for modern and mobile, A for alert and accountable, R for reliable and responsive and T for techno-savvy and trained."
Even better, Sinha was also pictured with his eyes shut the day before as Home Office minister Rajnath Singh gave a speech about how even retired officials can help ensure India's security.
Last year Sinha made a public apology after suggesting "if you can't prevent rape, enjoy it".
The CBI declined to comment on the footage.