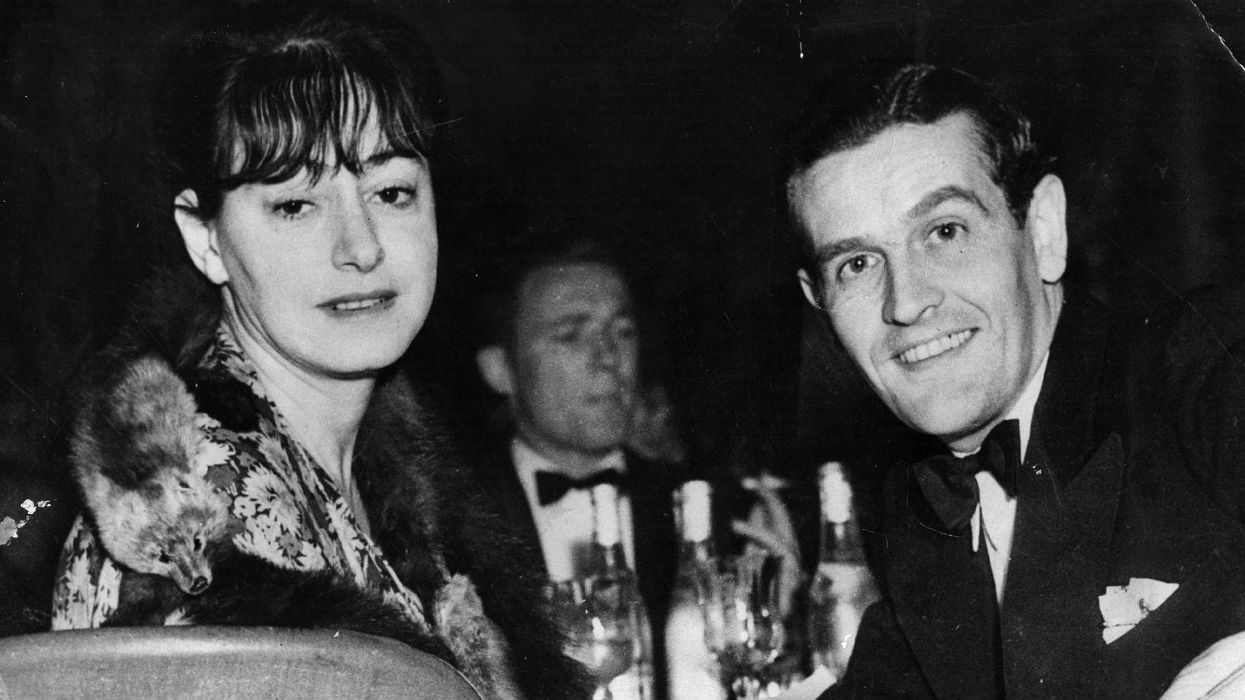 Dorothy Parker was a legend among writers.
Known for her pithy, razor-sharp criticisms which made it onto the pages of Vanity Fair, Vogue and The New Yorker, Parker was a literary tour de force in the 20th century.
Picture: Evening Standard/Getty
Parker was one of few female writers in the Algonquin Round Table, a literary club of sorts in which writers and performers often met and discussed contemporary and early literature in the 1920s.
Her poems, which explore the darker nuances of her life including alcoholism and several suicide attempts won accolades and continue to be read prolifically even after her death.
To that effect, here are some of the more wonderfully brutal things Parker has said:
1. On Kathleen Norris's novel Beauty and the Beast (1971)
I'm much better now, in fact, than I was when we started. I wish you could have heard that pretty crash Beauty and the Beast made when, with one sweeping, liquid gesture, I tossed it out of my twelfth-story window.
2. On Robert Hyde's novel Crude
Crude is the name of Robert Hyde's first novel. It is also a criticism of it.
3. Parker during an interview, The Paris Review, Summer (1956)
There's a hell of a distance between wise-cracking and wit. Wit has truth in it; wise-cracking is simply callisthenics with words.
4. Parker's poem News Item (1937)
Men seldom make passes
At girls who wear glasses.
5. Parker's review of Will Durant's novel Transition (1927)
Dr. Will Durant, the worst reporter that the Snyder-Gray trial ever had (and that's no faint praise), says of his book, Transition, which has a sub-title 'A Sentimental Story of One Mind and One Era,' that he just dashed it off by way of a holiday.

Dr. Will Durant should stick to business.
6. Parker reviewing AA Milne's The House at Pooh Corner (1928)
Parker was especially caustic here, and started the review with a quotation from the book:
Well, you'll see, Piglet, when you listen. Because this is how it begins. The more it snows, tiddely-pom-' 'Tiddely what' said Piglet. (He took, as you might say, the very words out of your correspondent's mouth.) 'Pom,' said Pooh. 'I put that to make it more hummy.' And it is that word 'hummy', my darlings, that marks the first place in The House at Pooh Corner at which Tonstant Weader Fwowed up.
7. Broadway review in Ainslee's (1921)
Helen Ware was also present in the strikingly unsuited role of an opera singer; you might say that she was a round pagan in a square hole.
8. Broadway review in Ainslee's (1923)
They say the play ran twenty-four consecutive weeks out in Los Angeles – way out West, where men are men and audiences are dumb-bells, apparently. (1923)
H/T: Dorothy Parker: Complete Broadway, FlavorWire and Goodreads*