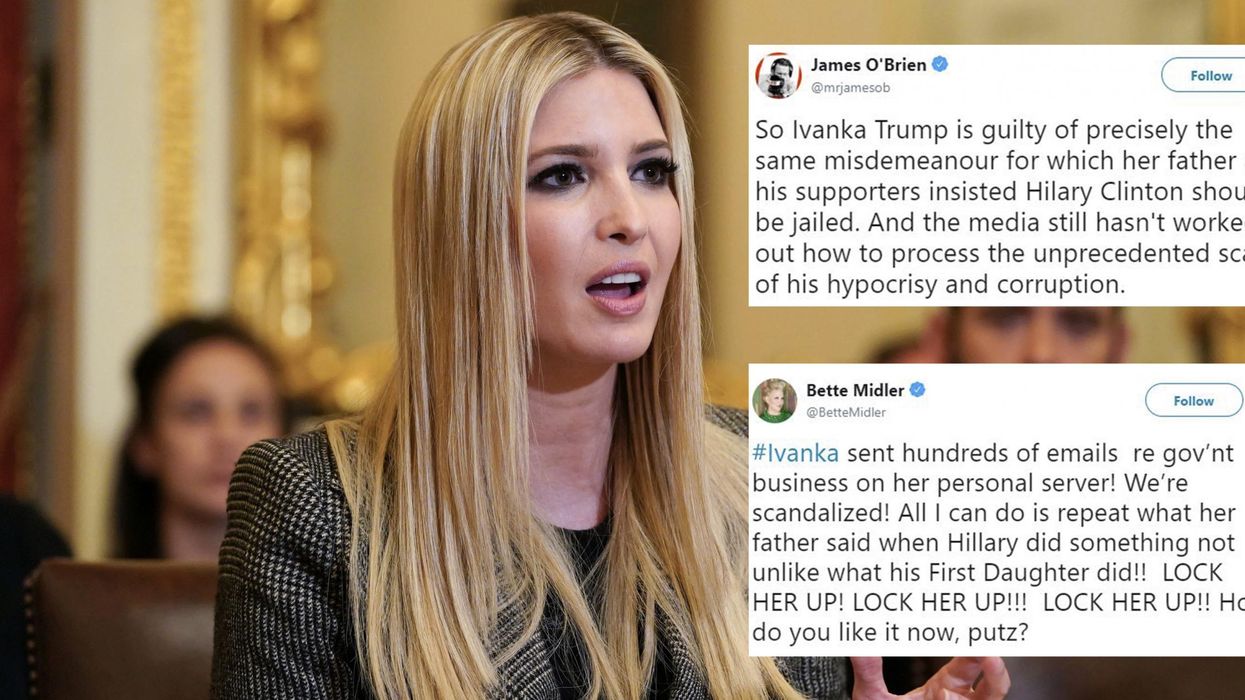 Pablo Martinez Monsivais/ AP/ Twitter
On Monday, the Washington Post broke the news that Ivanka Trump had been using her own personal email to send hundreds of government business emails.
Hmm... where have we heard that one before?
Yes, this is almost the exact same thing that dogged Hillary Clinton's 2016 presidential campaign, which saw Donald Trump brand her as 'crooked Hillary' and inspired the chant "lock her up".
Although it's not be disclosed what Ivanka said in those emails, and even though it's not illegal for White House officials to use their email for such correspondence, any messages have to be forwarded to an official work account within 20 days, as per the Presidential Act and Federal Records Act.
While it is obviously a cause for concern that anyone would choose to use a private email to discuss government activity, the irony here is just too perfect to ignore and the internet has been having a field day.
Many were quick to point out the glaring hypocrisy of the administration.
Others wondered used the timely 'lock her up' catchphrase.
There were plenty of jokes.
Actor Ishiah Whitlock Jr, best known for playing Senator Clay Davis in The Wire, used his trademark catchphrase to perfectly sum up the situation.
Even Bette Midler wasn't holding anything back.
This GOP tweet has aged well.
HT Daily Dot