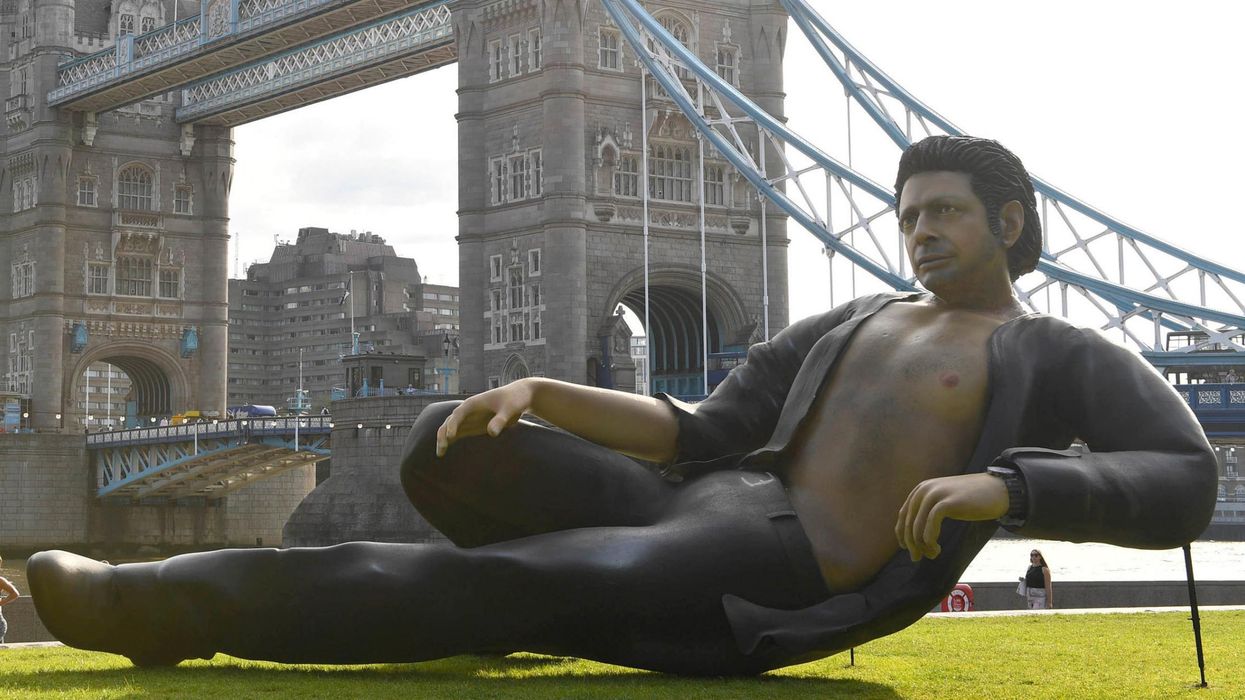 Press Association
Hold onto your butts! A giant, 25-foot semi-topless Jeff Goldblum has popped up next to Tower Bridge - and you're lying if you say you've never blissfully imagined this scenario.
Now TV celebrated the 25th anniversary of Jurassic Park with a mammoth tribute, paying homage one of the film's most famous moments: Goldblum, with his shirt unbuttoned, as Dr Ian Malcolm, taking a breather after a T-Rex attack.
​The 25-foot statue, which took more than six weeks and 250 hours to make, weighs in at 150kg (that's about the size of a Zuniceratops) - and it looks dino-mite.
Picture: Jeff next to a pug, the cutest of all size comparison measures.
Life finds a way: The statue has been a roaring success on Twitter.
Jurassic times call for Jurassic measures.
Earlier this year, Goldblum reprised his role for a cameo in Jurassic World: Fallen Kingdom.