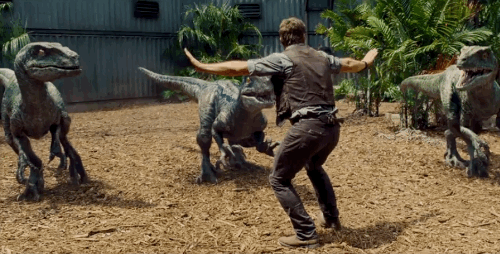 Even if you haven't seen Jurassic World yet the chances are you know about the scene in which Chris Pratt's character Owen Grady attempts to casually tame some velociraptors.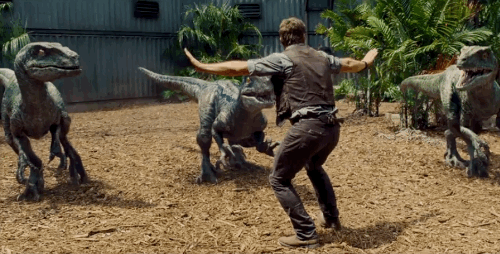 Pratt raptor-whispers three long-taloned and sharp-toothed dinos into submission, and it's become a do-try-this-at-home moment.
Zoo keepers and pet owners alike are taking to social media to show off their predator-taming skills, and #JurassicZoo is trending on Twitter with some hilarious results:
Rick Schwartz, an animal keeper at the San Diego zoo, told the San Mateo Patch that the meme took off because the Jurassic World scene really does show the kind of training that handlers do with animals.
Think you could do better? Show us your non-extinct animal training skills in the comments below.