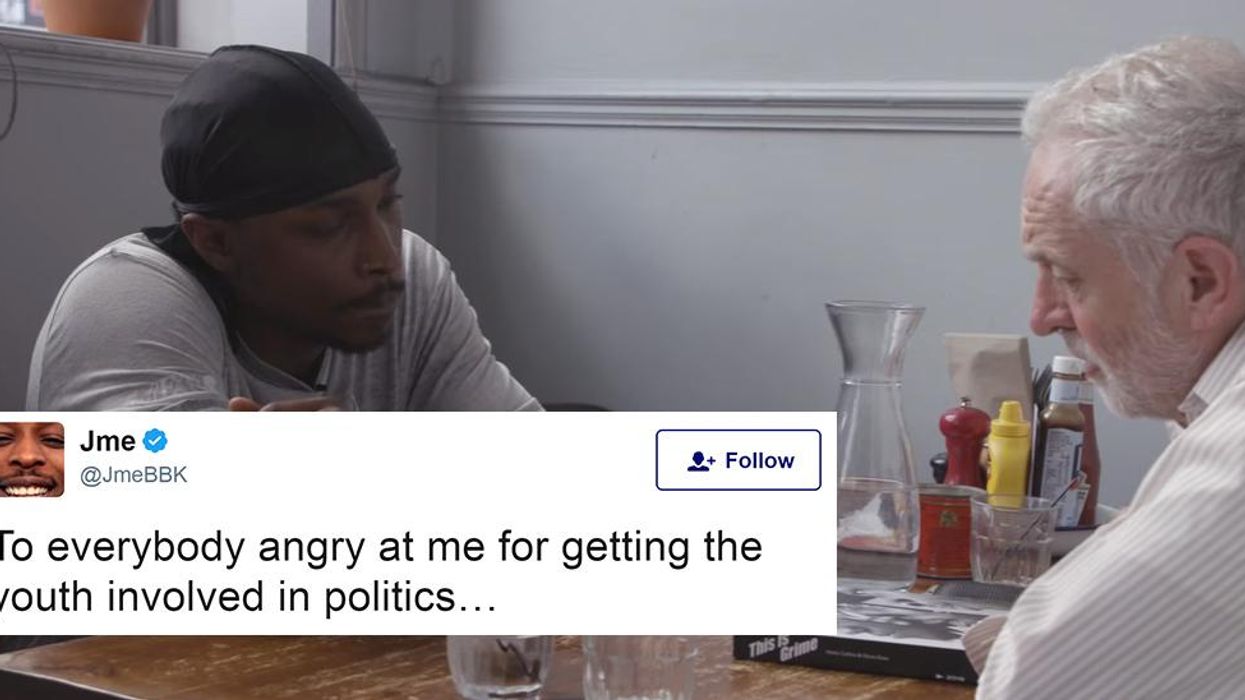 I-D / Screengrab
Although the official voter turnout figure is unclear, young people undoubtedly played a significant part in Jeremy Corbyn's surge in popularity.
But how much of a part did #Grime4Corbyn play in actually getting the young "off their arses" and out to polling stations?
Jme, artist and founder of of grime collective Boy Better Know (BBK), which also includes Wiley and Skepta, started by urging his 700,000 odd followers to vote. He also interviewed the Labour leader discussing the importance of the youth vote.
Rapper and poet Akala also wrote an op-ed for The Guardian about his "homie" Jeremy Corbyn. And Grime's current super star Stormzy called him "my man".
Even David Lammy got in on the action with a well-timed Stormzy quote...
Unsurprisingly, not everybody was happy with the sudden interest in UK politics, particularly that of Jme.
The Daily Mail responded by digging through his old tweets and coming up with some anti-monarchist sentiment, criticising him for some "misogynistic messages".
Jme delivered an instant clapback:
But amazingly, he's still facing criticism for actually managing to get first time voters into polling stations (something that most seasoned politicians have failed to do in the last decade).
So he decided to respond with one hell of a thread...
He concludes with an outstanding summary: