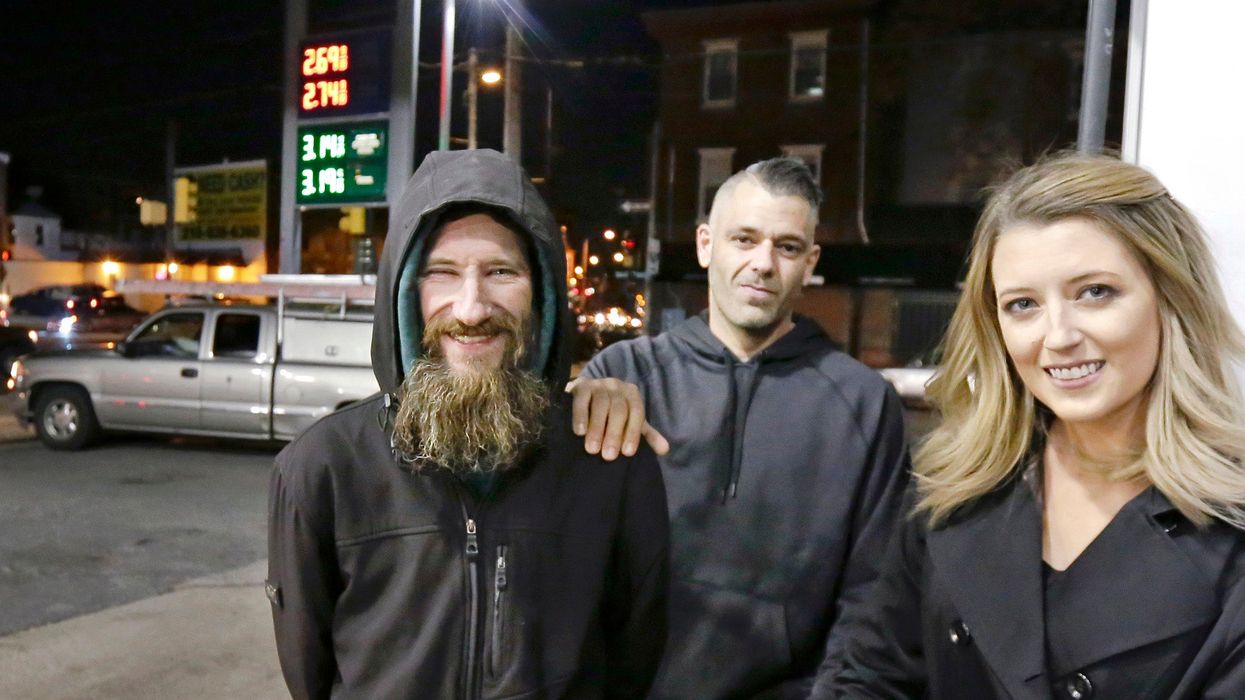 Elizabeth Robertson/The Philadelphia Inquirer via AP
A judge in New Jersey has ordered the couple who raised money for a homeless man to give what remains of the donations to the man.
Last week it was alleged that Katie McClure and Mark D'Amico were withholding hundreds of thousands of dollars from Johnny Bobbit Jr that had been donated to him via a GoFundMe campaign.
Bobbit's story had originally gone viral after he helped Kate when she ran out of petrol on the side of a road in Philadelphia and gave her his only $20.
The campaign had received more than $400,000 but the situation had reportedly turned sour after the couple refused to give Johnny the remaining money and were accused of spending the money on themselves.
Now the couple, who deny the claims against them, have been told by a judge that they will have to transfer whatever is left of the money to an escrow account controlled by Bobbit's lawyer.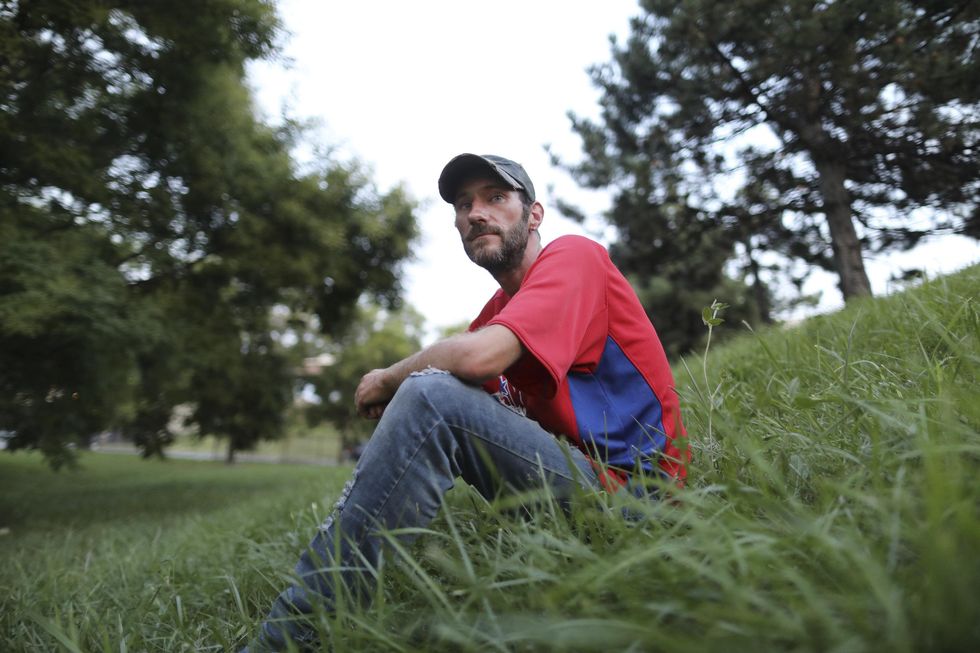 Picture: David Swanson /The Philadelphia Inquirer via AP
Originally the couple had stated that the money was being withheld from Bobbit as it was feared that he would spend it on his drug addiction.
As reported by AP News, the judge didn't appoint a guardian for the funds and it was confirmed that the money will remain in the new account until it is determined how it will be spent.
It was also reported that the couple will have to provide accounting detail on how the money has been spent so far.
Speaking on NBC's Megyn Kelly Today show, the couple said that there is "well over" $150,000 of the money remaining.
D'Amico confessed that they had given Bobbit money in the past but it was spent on drugs. In one instance they claimed he spent $25,000 in just 13 days.
He ended up right back where he was.

Every dollar he ever touched was used for drugs.
During their NBC appearance, McClure added that she didn't regret what had happened and that should would do it all over again for Bobbitt.
It's so hard to deal with when we know we did a good thing.

I would do it all over again. I would do it all over again for him.

He was our family. He is our family. I still think to this day he is our family.
In an interview given to The Washington Post, Bobbitt's lawyer, Jacqueline Promislo, admitted that "it's sad it came to this" but that her client and his attorney were "extremely pleased" about the decision.
Allegations had been aimed at the couple that some of the money had been spent on new cars, holidays to Florida, California and Las Vegas and a helicopter ride over the Grand Canyon.