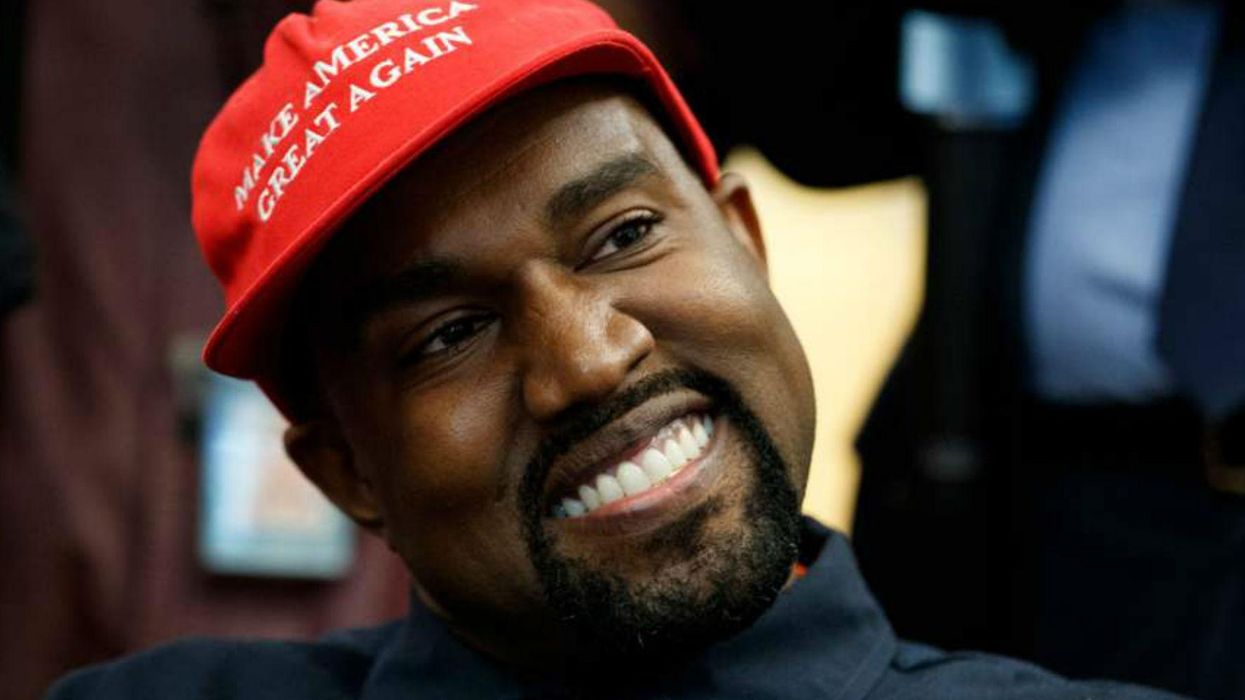 Kanye West has decided to bring his controversial politics into the fashion world, despite no one asking him to do that.
West has reportedly designed t-shirts urging black people to leave the Democratic Party, calling it a 'Blexit', which as far as names go is a little bit derivative of something else horrifying that comes to mind.
According to the New York Post, the shirts first appeared at Turning Point USA's Young Black Leadership Summit Saturday in Washington.
Candace Owens, Turning Point USA's communications director, said:
Blexit is a renaissance and I am blessed to say that this logo, these colours, were created by my dear friend and fellow superhero Kanye West.

(West) has taken one of the boldest steps in America to open a conversation we have needed to have and I cannot tell you how badly he wishes he could be here."
According to the Blexit website, the movement hopes to offer "free thinkers across the country" a place to "release themselves from the political orthodoxy"
While Blexit sounds like the noise a dying sheep might make, this isn't the first time you might've heard the abominable word.
Candace first attempt to spread the term in 2016, publishing an open essay called "Blexit: In My Own Words".
Writing on the website Breitbart, Owens said:
BLEXIT is a national movement of minorities that have awakened to the truth. It is for those who have taken an objective look at our decades-long allegiance to the left and asked ourselves 'What do we have to show for it?'
People online had a few feelings about this new range, mostly the 'design':
More: Kris Jenner says that we are seeing a side of Kanye West that 'no one has seen before'
More: Kanye West claims that he 'can't say' whether president Lincoln was black or white