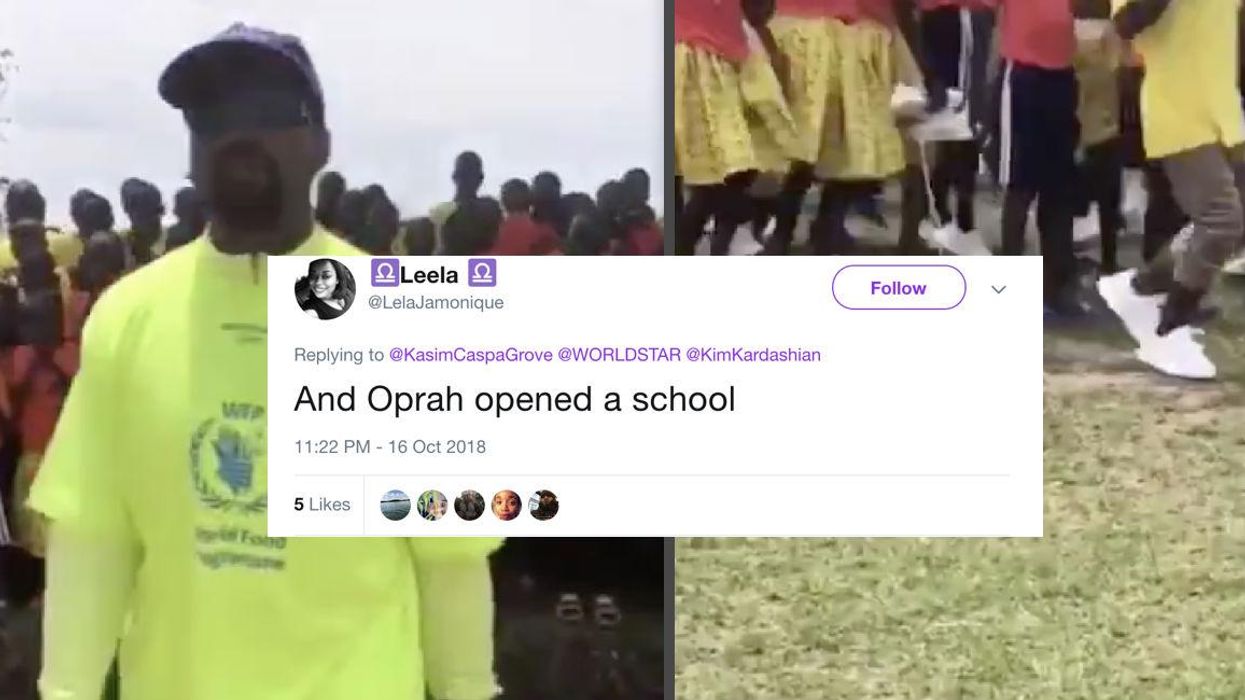 Kanye West/Twitter screengrab
Kanye West is facing backlash for giving away free shoes to little kids in Uganda from his Yeezy line.
The rapper (who now goes by 'Ye') along with his wife Kim Kardashian West visited the African country, where they met with its controversial president, gave away shoes to kids and reportedly shot a music video.
The biggest criticism levelled against Ye is that he's giving away shoes which are worth more than $200 (£152) to children, when he could be giving them more useful things - such as a donation towards building a new school, or towards uniforms and supplies.
West visited an orphanage called Masulita in Wakiso, located in the centre of the country.
The gesture, while nice, was seen by some as a bit off-key...
The Leave Kanye Alone camp was roaring strong.
However mostly, people expected a little bit more from Ye. "Instead of giving yeezys out to everyone he should've make [sic] sure that everyone got food, clean water and whatever else they in need of. We all know he got the money...That's all little kids, what they gone do with a pair of yeezy's?" one Twitter user mused.
Another point of contention in the Africa visit was gifting the president of Uganda, Yoweri Museveni, a pair of the shoes. "We're not here to take a photograph and look like we're doing something positive", Kanye had said. "This is going to be like Jurassic Park."
The couple came under fire for meeting with the president, who has been in power since 1986 and has recently embarked on an aggressive crackdown against homosexuality. Ugandan lawmaker Bobi Wine, who used to be a musician, was arrested and says he was tortured in custody for criticising Museveni.