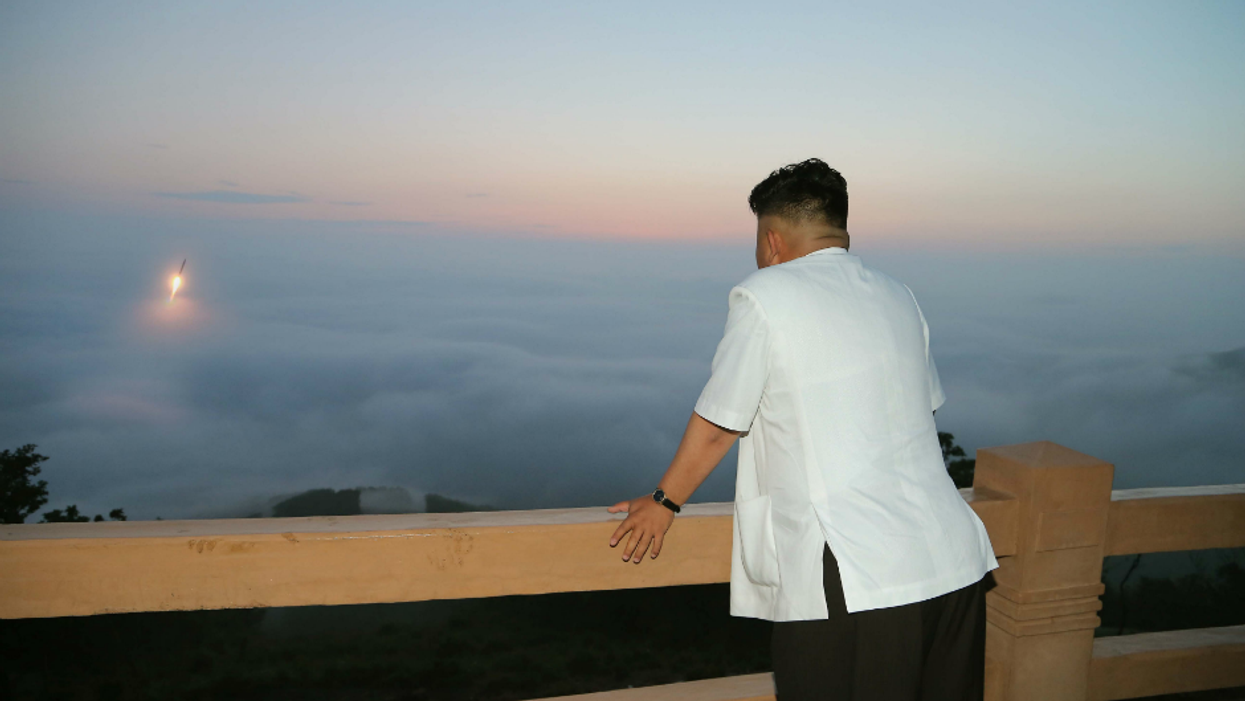 Amid rumours of an addiction to Swiss cheese and video evidence of a severe limp, North Korea's despotic supreme leader Kim Jong-un has disappeared from public life.
Cue frenzied discourse as to his whereabouts and what it all means for the future of the "Hermit Kingdom".
Owing to the country's secrecy, no one knows exactly what is going on. But here are some theories...
When did we last see him?
Kim was last seen in public on 3rd September when he was walking with a visible limp.
He has since missed several high-profile public events - including the founding day of the Democratic People's Republic of North Korea on 9 September and the Supreme People's Assembly two weeks later.
Poor health?
Video of Kim with a visible limp
A report in the South Korean paper Chosun suggests Kim underwent surgery after fracturing both his ankles. The paper reports that Kim injured himself "during a gruelling tour of military bases and factories in Cuban heels".
South Korean news agency Yonhap cited anonymous sources which said the dictator was "suffering from gout along with hyperuricemia, hyperlipidemia, obesity, diabetes and high blood pressure".
Time reports that the simplest, and likeliest, answer as to his whereabouts is that he is ill. Both his father, Kim Jong-il, and grandfather, Kim Il-sung suffered from gout, which tends to run in families.
Some have suggested his sister Kim Yo Jong is running the country while he recuperates.
Deposed as leader?
Hwang Pyong-so at the closing ceremony of the Asian Games, Incheon, South Korea (Picture: Getty)
North Korea is "in the midst of a civil war", according to defected army official Jang Jin-sung, who spoke in the Netherlands last month. With rumours that the capital, Pyongyang, has been shut down, it seems almost certain that all is not well in the country.
"This sort of action suggests there has either been an attempted coup or that the authorities there have uncovered some sort of plot against the leadership," Toshimitsu Shigemura, a professor at Tokyo's Waseda University told the Telegraph.
"If it is a military-backed coup, then the situation in Pyongyang will be very dangerous and I have heard reports that Kim has been moved out of the capital," he continued.
A former intelligence officer of the regime also told Vice that Kim was deposed in 2013 and is now merely serving as a puppet leader for the country's Organization and Guidance Department (OGD).
Kim dynasty fell long ago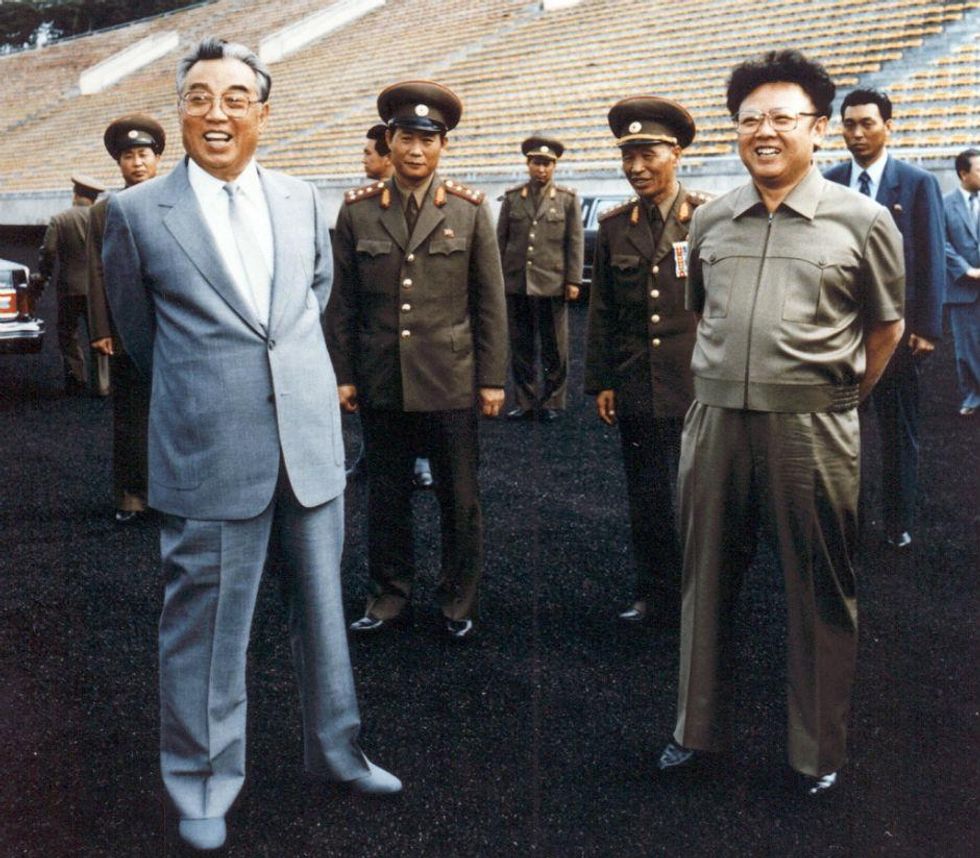 Kim Jong-Il (right) and Kim Il-Sung. The Kim dynasty has been in power since 1948 (Picture: Getty)