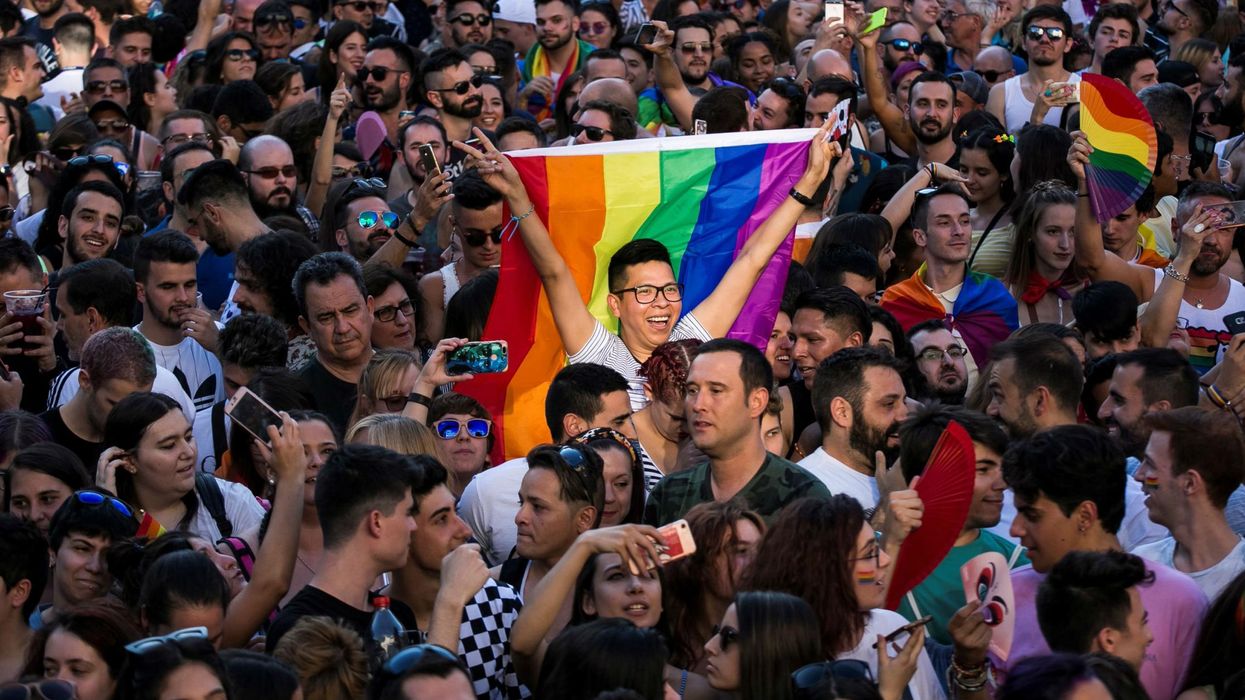 EPA/ Pride in Madrid, Spain
A new study looking at the attitudes of heterosexual adults towards their fellow LGBT+ Brits found them to be favourable.
Ipso MORI surveyed 2,251 adults in the UK and found that the vast majority of 'straight' people – 79 per cent - would "leap to an LGBT+ individual's defence in the face of homophobia".
In addition, more than half (52 per cent) would intervene directly if they felt it was safe to.
Regionally, Londoners said they were the least likely to intervene directly, but the most likely to say they would alert the police. Those in Northern Ireland, Wales and the North East were the most likely to intervene directly.
Despite this, almost a quarter of non-LGBT+ people said they were 'uncomfortable' around transgender people.
In addition, a significant number of people surveyed identified the importance of having allies in the workplace: 73 per cent of LGBT+ people, 55 per cent of heterosexual women and 41 per cent of heterosexual men agreed that companies should have 'straight ally' schemes in place.
Matt Hiscock, general manager of male grooming company Harry's UK (for whom the study was conducted) said:
We hope this study can be a springboard for a deeper conversation about inclusivity, and we very much look forward to being part of that discussion and help drive progress.
More: Christians attend Pride parade with placards reading: 'I'm sorry for the ways we have harmed the LGBT community'
More: Istanbul Pride march hit with tear gas as crowds defy ban