Getty Images / BULENT KILIC / Contributor
Crowds refused to be silenced by Turkish authorities on Sunday evening, defying tear gas and rubber bullets to attend Istanbul Pride.
Around 1,000 people gathered near Taksim Square as part of a week-long LGBT+ rights celebration, resolutely filling the streets with smiling faces, rainbow flags and music, reports The Independent.
For the fourth year in a row, Turkish authorities had banned the event - the most high-profile Pride celebration in any Muslim-majority country - citing safety concerns and calling the march "inappropriate".
🌈🌈🌈 flags raised in Mis street during #Istanbulpride right now. People are cheering of joy and dansing in the stree… https://t.co/onh0wzLNja

— Lene Christensen (@Lene Christensen) 1530456759
The march was met with police who warned activists to disperse, using rubber bullets and tear gas against some who tried to access Istiklal Avenue.
Eleven people were arrested in the stand-off. Five of these are in touch with lawyers representing the organisers of the march and are expected to be released on Monday, according to a statement on the group's Facebook page.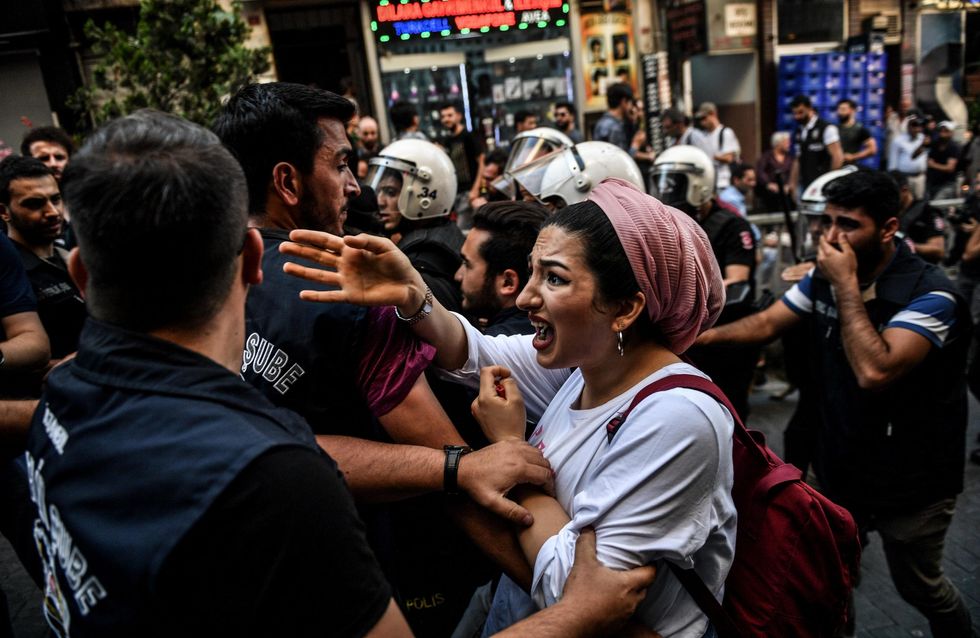 Picture: A LGBT+ rights activist gestures towards police officers during the march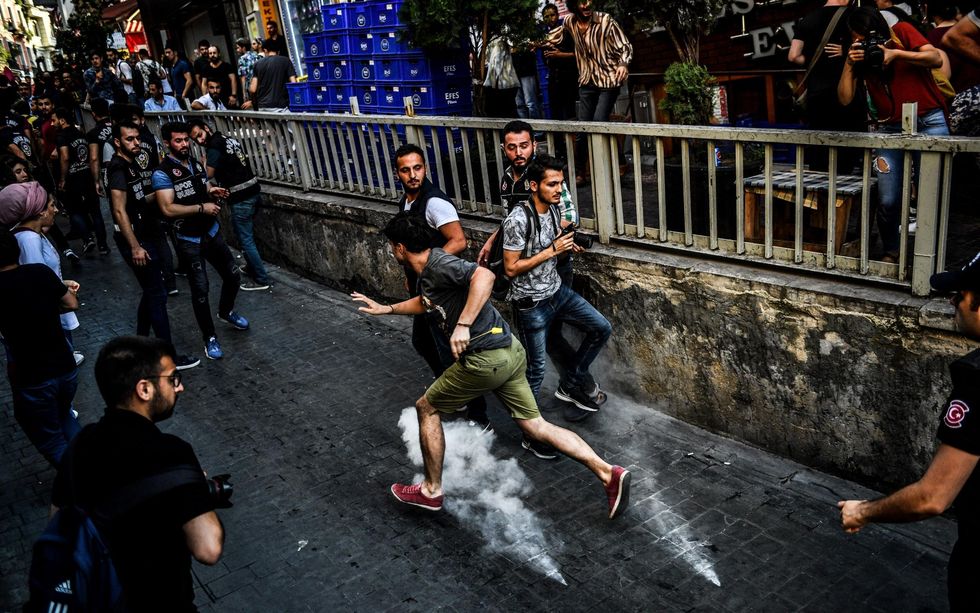 Picture: Police warned activists to disperse but used rubber bullets against some who tried to access Istiklal Avenue.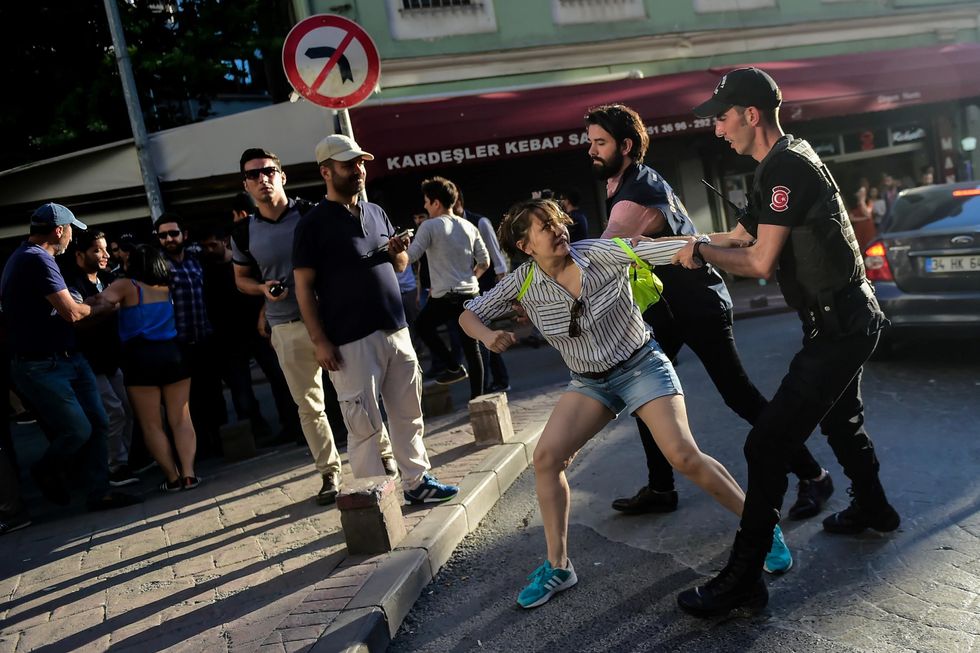 Picture: A woman is arrested as Turkish riot police officers block ways to Istiklal Avenue.
A showing of the 2014 film Pride in the capital Ankara was also cancelled by city officials on public safety grounds, reports Reuters.
Although homosexuality is legal in Turkey, the country has one of the worse record of human-rights violations against LGBT+ people in Europe. One activist told Amnesty International:
Today most LGBTI+ people in Turkey are living in more fear than ever before.

With the overall crackdown on freedom of expression, LGBTI+ people feel that the spaces for them to be themselves are drastically shrinking.
Civil liberties have been widely viewed as under threat in Turkey since a failed military coup in 2016. 
More than 160,000 people have been arrested since then and 50,000 remain in jail awaiting trial since the coup attempt, according to the UN. 
Recep Tayyip Erdogan, the Turkish president, said the resulting emergency rule would not be extended when the current three-month period expires this month.