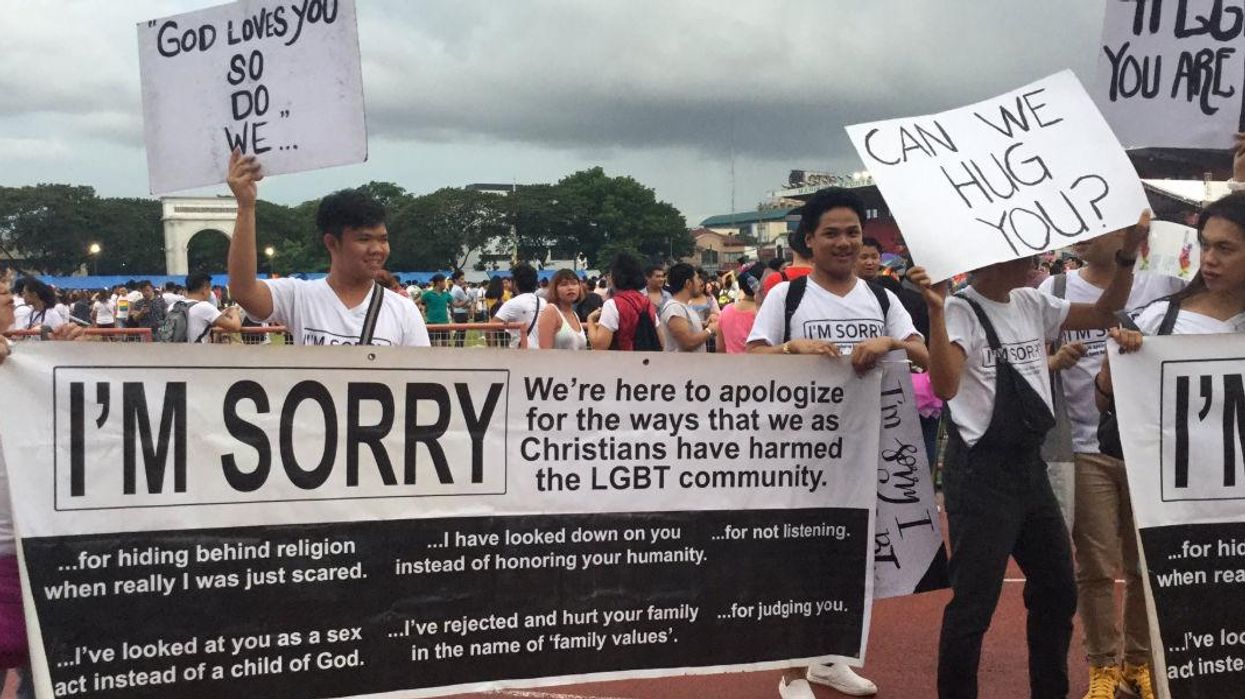 Jamilah Salvador/Twitter
A group of Christians decided to attend a Pride event for a special reason – to apologise to LGBT+ people in the Philippines.
They came carrying placards that read 'I'm sorry' to the event in Marikina, a city east of Manila.
The signs read: 'I'm sorry. We're here to apologize [sic] for the ways that we as Christians have harmed the LGBT community.'
The sign continued:
....for hiding behind religion when really I was just scared.

…I've looked at you as a sex act instead of a child of god.

…I have looked down on you instead of honouring your humanity.

…I've rejected and hurt your family in the name of family values.

…for not listening.

…for judging you.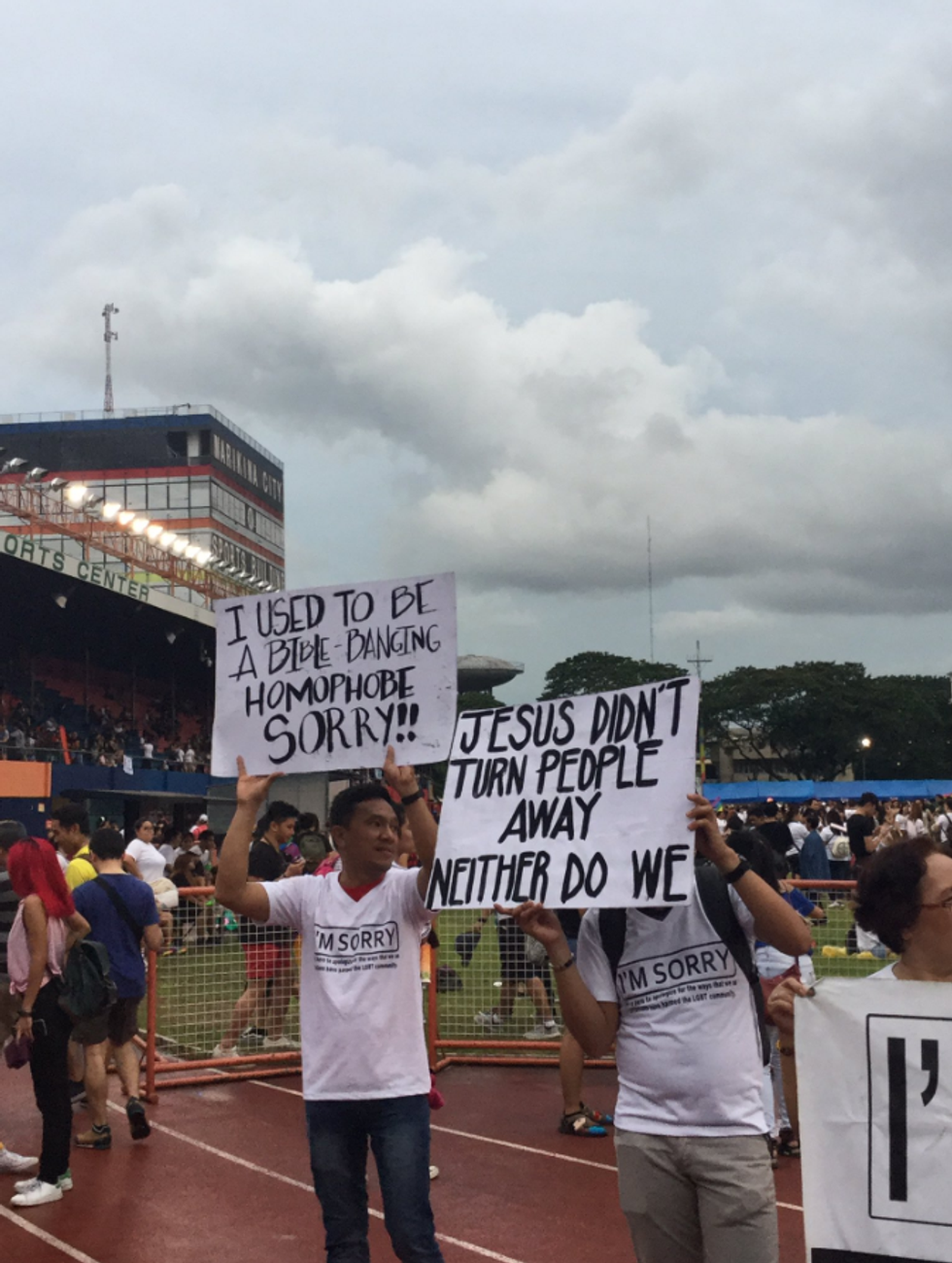 (Jamilah Salvador/Twitter )
Members of the Church of Freedom in Christ Ministries attended the event CNNreports.
Another placard asked those celebrating Pride, 'Can we hug you?'
Twitter user Jamilah Salvador posted pictures of the people online, and the photos went viral as people shared it almost 50k times.
The group of Christians appear to be following a directive from the Pope Francis. In June 2016 he said Christians owe an apology to gay people.
He said:
The Church must ask forgiveness for not behaving many times -- when I say the Church, I mean Christians! The Church is holy, we are sinners!

I believe that the church not only should apologise to the person who is gay whom it has offended. But has to apologise to the poor, to exploited women, to children exploited for labour; it has to ask forgivingness for having blessed many weapons.