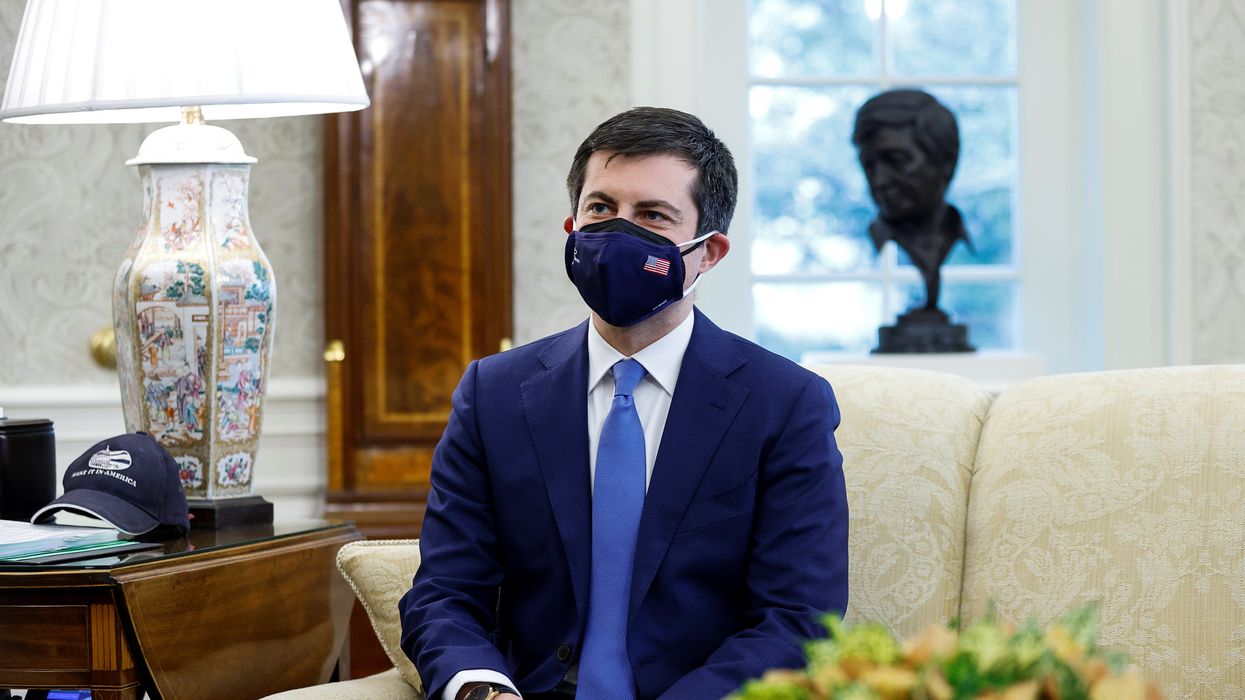 REUTERS
When US president Joe Biden promised a return to normal government, this is not what we were expecting…
In between supporting the travel needs of the American public, the US Department of Transportation (DOT) has taken to trying its hand at playlist curation with its own mix of lo-fi hip-hop beats.
The department shared a bizarre video, titled "Lo-Fi Transportation Beats to Chill/Relax To", on YouTube last week without any real explanation.
It contains a series of clips of US transport infrastructure interspersed with clips of US secretary of transportation Pete Buttigieg backed by some of the most innocuous hip-hop instrumentals imaginable.
You can enjoy your federal government-approved lo-fi beats below:
Read more:
Now you may ask, why is a government department doing this? And to be honest, we don't really know - but the video appears to be linked to the department's work with South by Southwest (SXSW) festival, which took place virtually last week.
Buttigieg made an appearance at the festival for a keynote conversation with MSNBC's Jonathan Capehart about his department's work on rebuilding America's transport infrastructure.
A description on a DOT web-page about the festival gives this brief explanation for the video:
"Whether you ride the bus, subway, or just miss the hum of your regular commute, this compilation of lo-fi beats and transportation footage will help you relax."
Lo-fi instrumental mixes have become hugely popular on YouTube in recent years, with people often using them for background music while studying.
Two of the most popular lo-fi beats videos are called "Lofi hip hop mix - Beats to Relax/Study to [2018]" (51 million views) and "1 A.M Study Session 📚 - [lofi hip hop/chill beats]" (42 million views).
Of course, none of this really explains why this video was made - maybe Mayor Pete is just looking for a job at Spotify ...