The group that organises Pride in London are being criticised for a series of posters that use comments from 'everyday people'.
For the 2017 festival, Pride in London launched the 'Love Happens Here' campaign developed by Pride in London and agency WCRS.
The first half of this sought to draw attention to anti-LGBT hate crime statistics, through a series of fly posters, Wi-Fi network takeovers, and taxi-top advertising.
The second part, which has gotten them into trouble, involved the publish sending in their LGBT+ stories, which artists then transformed into posters.
Some of the quotes featured included:
Being homophobic is sooo gay
And
My gay friends make me more attractive by association.
The posters are signed off by the person's name, and their location in London.
There were a number of other sweet stories about how LGBTQI couples met and other messages of love.
'Being homophobic is sooo gay'
But a number of the other messages has soured the campaign online, Tori in Leyton's words for example: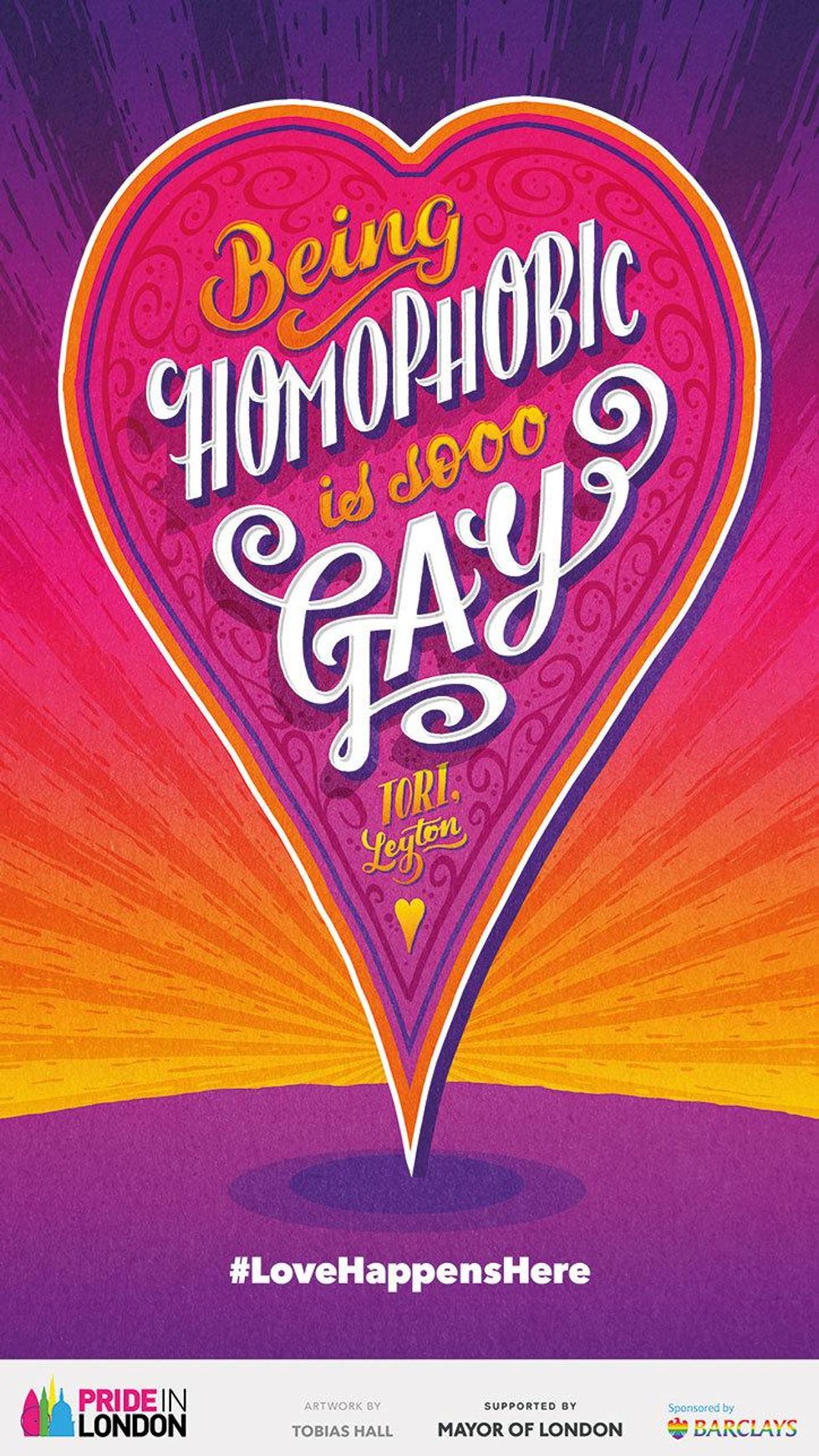 Picture: Tobias Hall/Pride in London/Love Happens Here/WCRS
Another one to draw ire is this remark from Marv in Vauxhall:
My gay friends make me more attractive by association.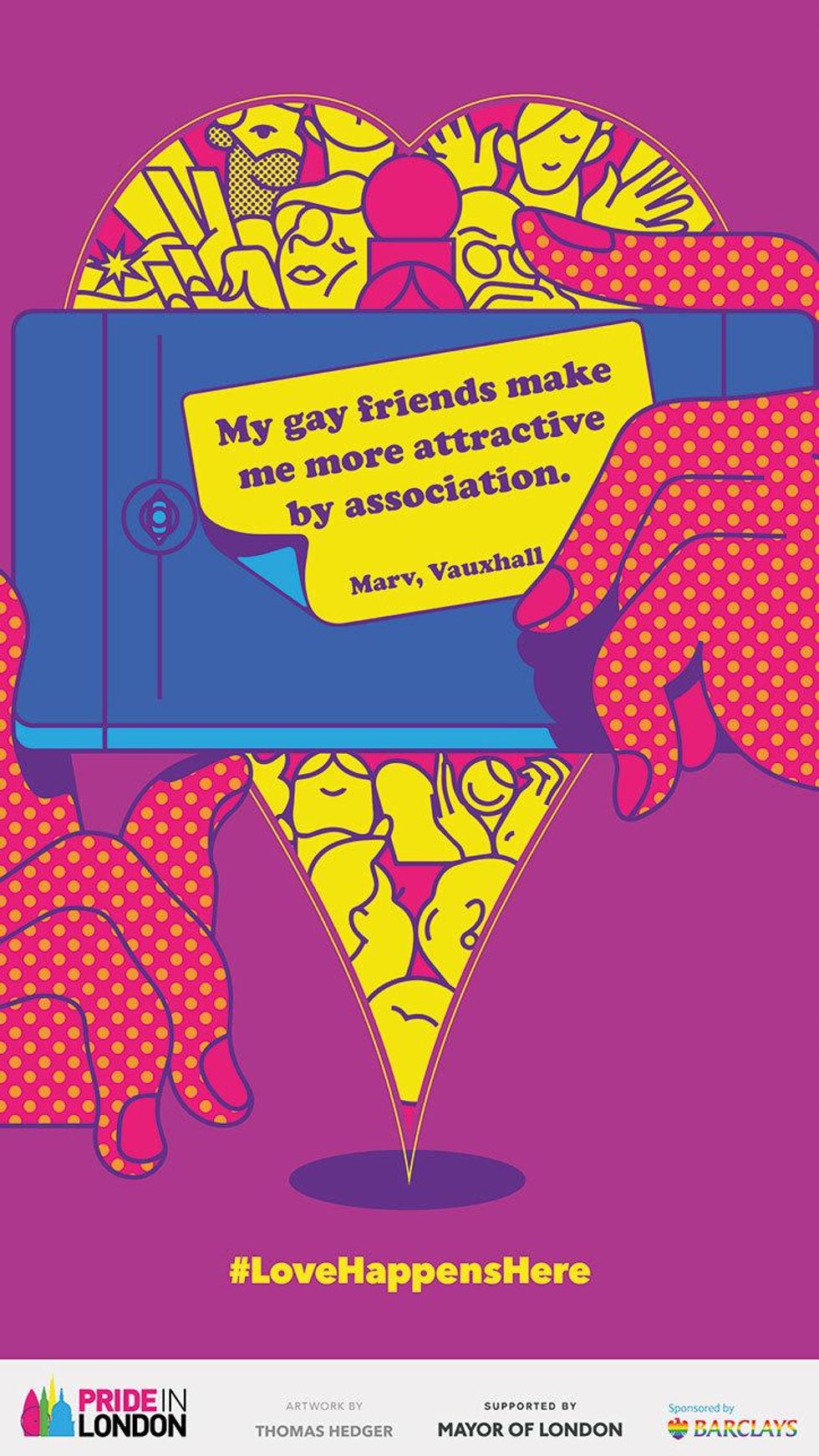 Picture: Thomas Hedger/Pride in London/Love Happens Here/WCRS
Glad we could help you get laid Marv.
People on Twitter have put it more amusingly.
Another great point:
It seems to be an attempt to encourage straight people to get involved in Pride.
Which is a bit annoying. It's not really meant to be about them.
Do straight people want a medal for not being homophobic? Is that the point?
Other people, such as the writer Guyliner, pointed out that while there were straight perspectives, this 'diverse' campaign featured no testimonials from trans people.
Others, including Shon Faye, picked up on the lack of inclusion:
'It is clear we misjudged'
In response to the criticism it received, Pride in London released a statement on their website:
As part of our theme to celebrate Love Happens Here we asked people, whether LGBT+ or straight, to send their messages of love for Pride. We then asked some wonderful artists to turn some of these messages into a series of posters.

It is clear we misjudged the content of some of the messages in this poster series, undermining the individuality, importance, and dignity of the LGBT+ community. This was never our intention, and we are genuinely sorry to have played any part in something that appears to devalue our own community, and have removed these four images from our campaign.
The campaign has led to a number of people making their own posters in protest.
HT Gay Times