Getty Images / Leon Neal / ZSL London Zoo
A fire broke out at London Zoo this morning, hurting eight people and killing an aardvark.
The blaze began at around six in the morning in the Animal Adventure Zone - a petting area with goats, sheep, donkeys, llamas, meerkats, pigs and aardvarks - before spreading to a nearby shop and cafe, reports The Independent.
It took 72 firefighters and ten engines battling over three hours to bring it under control.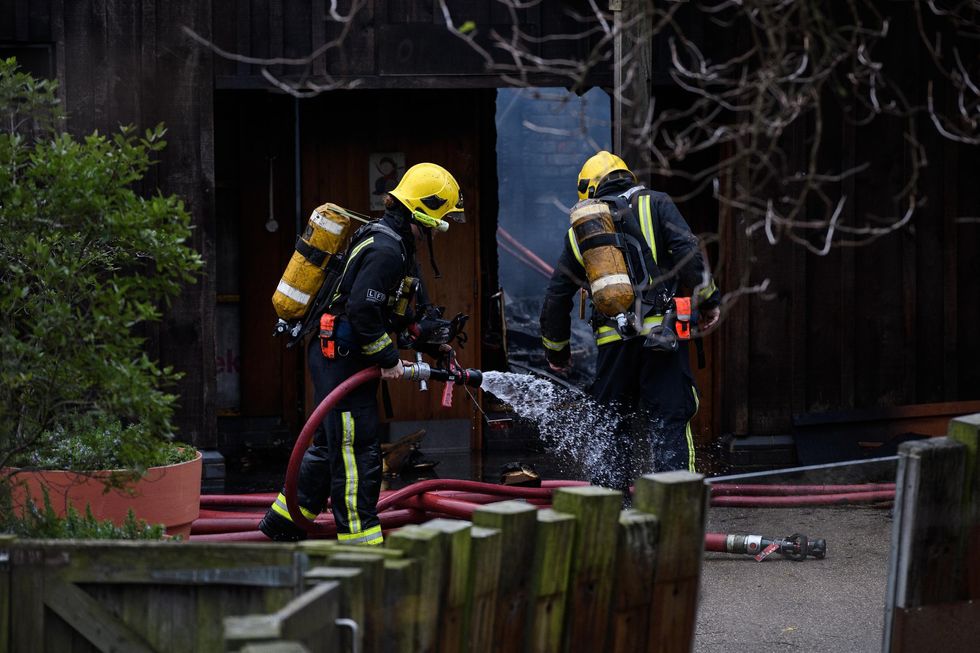 Picture: Getty Images / Leon Neal / Staff
The aardvark who sadly died was named Misha and journalist Felicity Morse tweeted a tribute to her.
RIP Misha, the aardvark who died in the London zoo fire. https://t.co/oQKMFhRQIK https://t.co/XcSRgO5OWy

— Felicity Morse (@Felicity Morse) 1514032465
Misha, who was 10-years-old, had a best friend called Kiyo.
Misha the aardvark has died in the fire at London zoo. This is horrible. A picture of her with her best friend Kiyo… https://t.co/w0L3jY9DIx

— Felicity Morse (@Felicity Morse) 1514031711
Misha and Kiyo, had had a long standing relationship since first meeting at London zoo and were inseparable. Poor M… https://t.co/t8X6BCrXhT

— Felicity Morse (@Felicity Morse) 1514032116
Worryingly, four meerkats are still unaccounted for.
ZSL London Zoo said in a statement:
All other animals in the vicinity are being monitored closely by our vets, but early signs suggest they have not been affected. We will continue to monitor them over the coming days.

We are all naturally devastated by this, but are immensely grateful to the fire brigade, who reacted quickly to the situation to bring the fire under control.

It's too soon to speculate on the cause of the fire but we will be working very closely with fire investigators over the coming days and weeks to ascertain the cause. The Zoo will be closed for the day and fire crews will remain on site for some time damping down.

We will aim to re-open when we know it is safe to do so for animals, staff and visitors.