Landlords and homeowners around the country woke up to good news on Friday as it became clear that David Cameron is staying in Number 10.
Estate agents and property developers reported jumps of up to nine per cent in their shares on Friday morning.
This is what share prices looked like over the last five days:

Estate agents
Foxtons +9.1%
Savills +7.0%
Zoopla +5.0%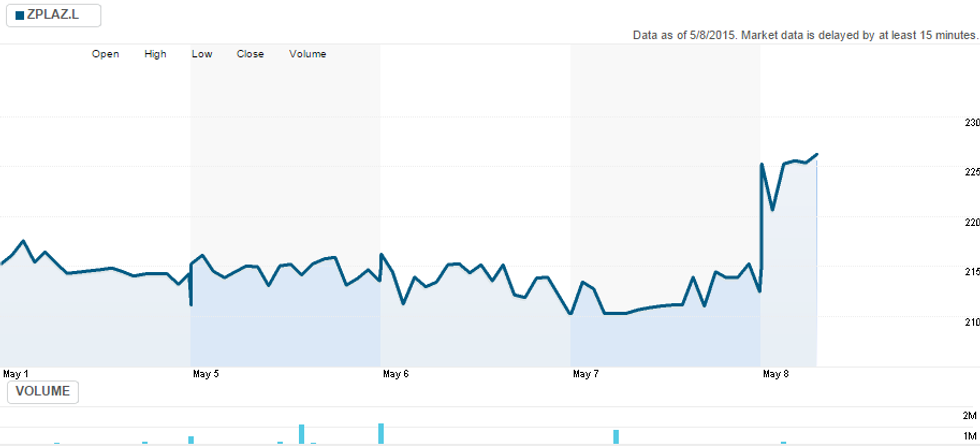 House builders
Berkeley +8.75%
Redrow +5.0%
Bellway +6.1%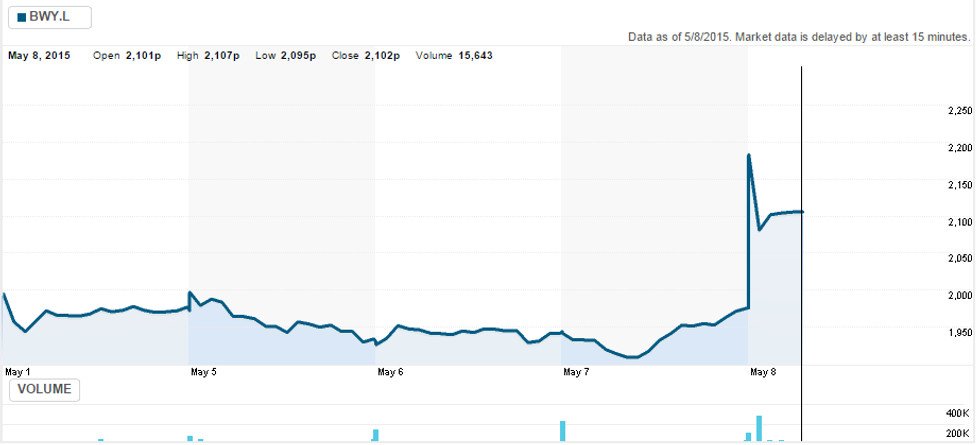 While markets tend to like it when elections lead to stable, majority governments, the extra jump in property shares is likely because of a Conservative win.
One of Labour's key policies if they formed a government was the introduction of a mansion tax - a £3,000-a-year levy for homes worth between £2million and £3million. Ed Miliband had also raised the prospect of rent controls, while in the weeks before the election Cameron promised to bring back right-to-buy.
The Liberal Democrats also proposed a similar strategy, adding £2,000 in tax on properties worth between £2-2.5million.
The property market had slumped in the run-up to the general election, particularly in London. But this morning's markets make it seem like that will change now.
More: [David Cameron wants to be Barack Obama so badly]1