On Wednesday The Sun's headline about Christmas ruffled feathers.
Putting the Christ in Christmas, Theresa May says Christians must be free to speak about their faith and Christmas without fear of repercussions
Writer Alex Andreou and comedian Dom Joly took to Twitter for some tongue-in-cheek witticisms:
But Twitter user @drewwhufc disagreed. Some schools in east London don't even celebrate Christmas anymore – only 'holiday festival'. Apparently.
Right.
The goodly, proof-loving people of Twitter asked him to elaborate. You know, with evidence and stuff.
What schools was he referring to?
St Luke's C.E Primary School in the Isle of Dogs and Bonner Primary School in Tower Hamlets.
This St Luke's? With the Christmas Disco?
...And the Christmas Nativity Mass?
Picture: Via Alex Andreou/Twitter
...And. Two. Weeks. Of. Christmas. Holidays?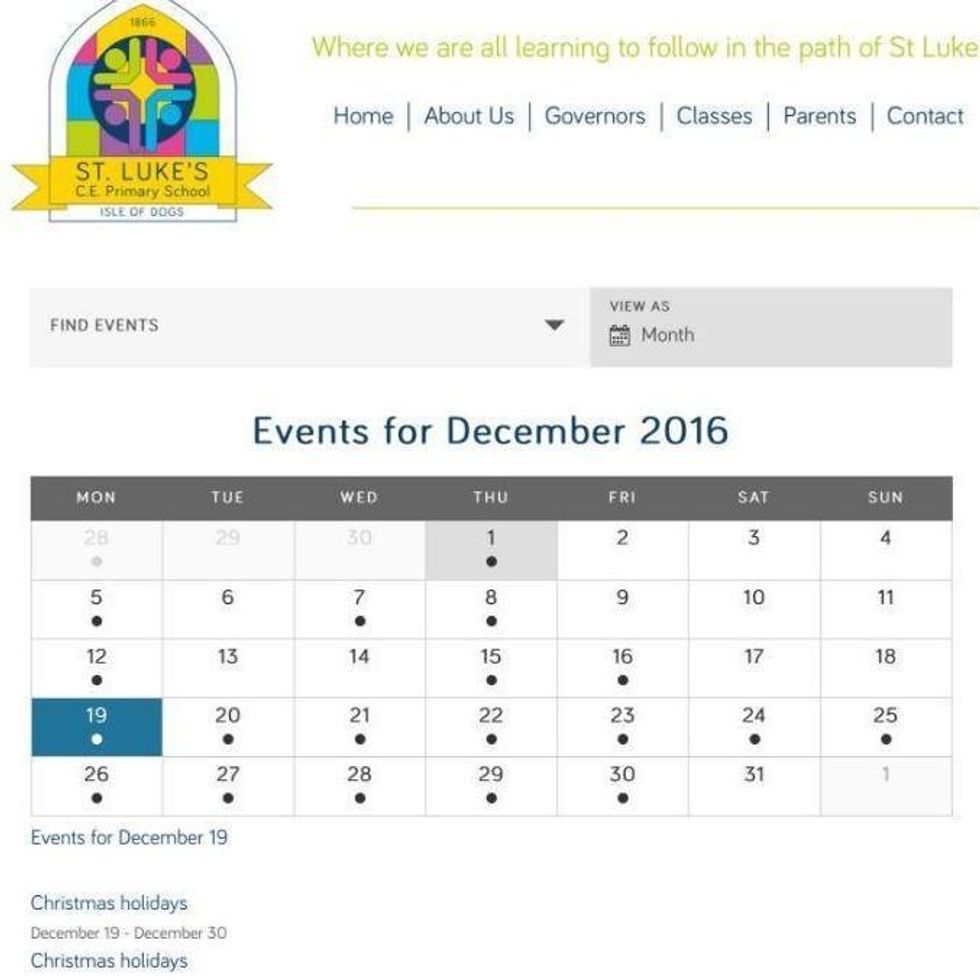 Picture: Via Alex Andreou/Twitter
Whoops- @drewwhufc hadn't meant St Luke's. He meant Bonner Primary...
Except he was still wrong
He tried to save it
And failed
Failed so bad
Suffice to say, some people should abort Twitter. Immediately.