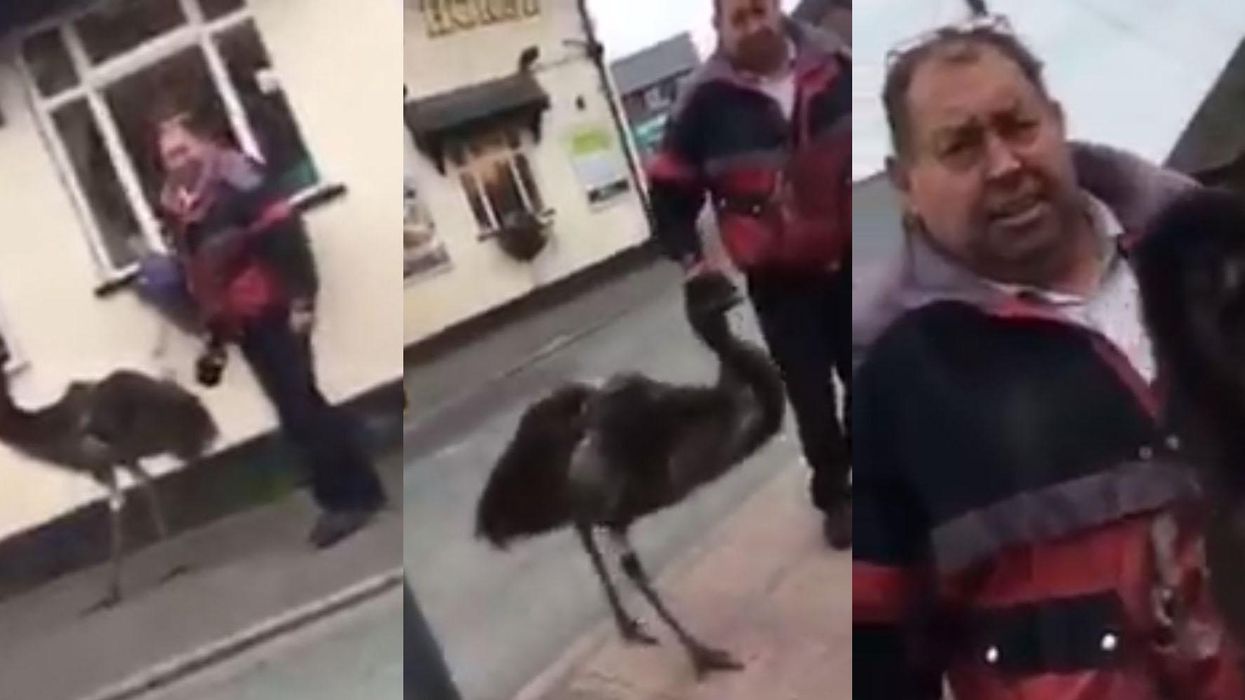 The video featured in this article contains many expletives. You have been warned.
As far as viral videos go, there are few that encompass all of these exquisite requirements:
Strange enough to elicit shock and confusion
Short but sweet
Humorous commentary
Features an animal
Well, 'tis a lucky day for you.
What with the weather being nice and mild, an unnamed man decided to take his giant pet bird for a walk, in Chorley, Euxton.
And, because we live in a cruel and unjust world, people heckled him for it.
The video was uploaded by Twitter user Jack Morris.
Hahahahahahaha can't believe this video. This world gets worse and worse 😂 https://t.co/vSi0Fy1duc

— Jack (@Jack) 1492857430
The boys were initially dumbfounded to see an ostrich being walked in a dog-like manner on the street - you know, instead of being in a zoo - and said as much.
The man articulately corrected their observation:
It's a f---ing emu!
Right. Emu. Got it.
After recovering from their laughter (rude), the boys behind the camera asked him for the name of his emu:
She's a beauty isn't she?
That was the wrong question.
The man, who at this point appears to be getting rather perturbed by the noisy lot, said "It's a he".
The Emu's name is Wallace.
And Wallace, ladies and gentlemen "is an a---hole".
As we said: sometimes, a video comes around that ticks all the boxes.
You're welcome.