Unsplash
There's lots of misconceptions when it comes to mental health.
Unless you have studied psychology, identifying them or even speaking about mental health sensitively might be difficult. Often, knowing how to deal with mental health issues - whether affecting you or someone you care about - can involve trial and error. Recently someone took to Imgur to write out the things he's learned about dealing with panic attacks and anxiety from dating his girlfriend, who experiences both. With these issues affecting so many people and not enough discussion about it, the quickly list went viral.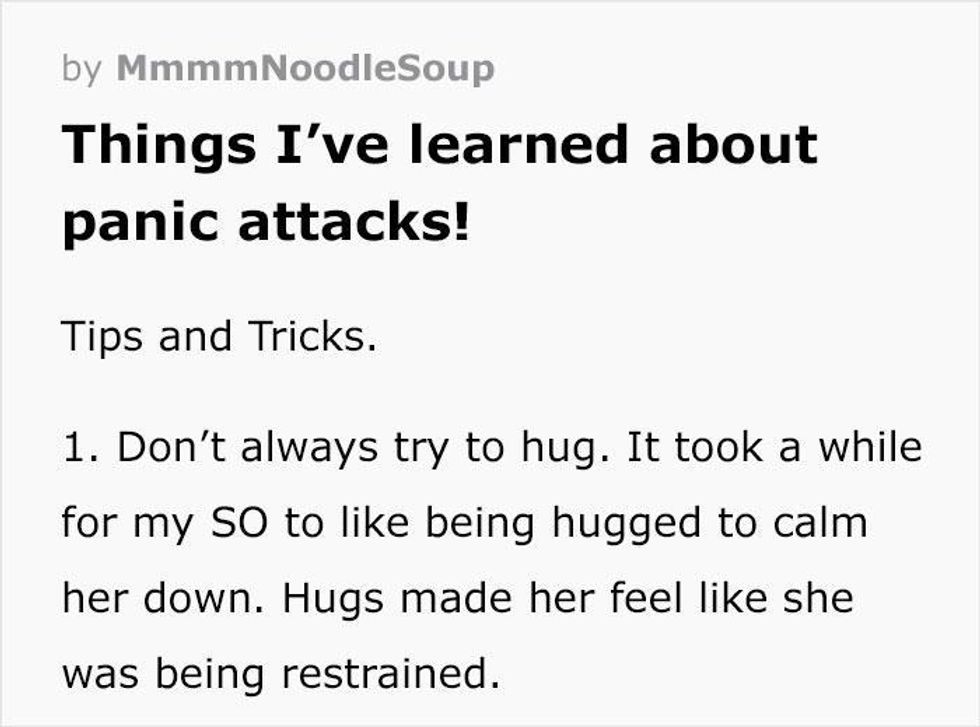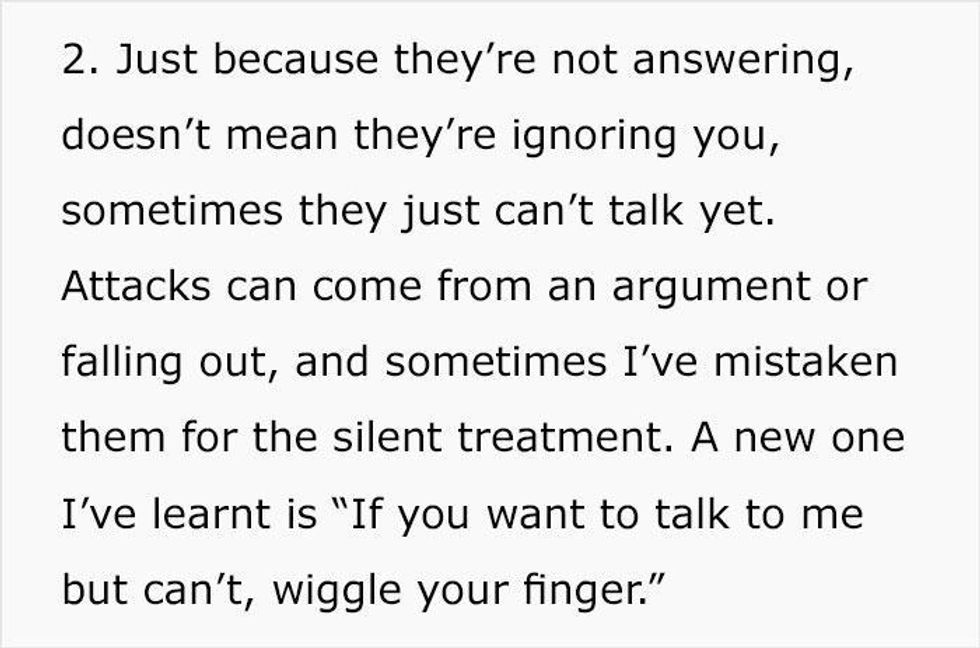 People quickly chimed in to share their own coping strategies and experiences. Of course there's no one way to deal with these issues - everyone is different - but the more open discussion there is, the better.

If you have been affected by this article, you can contact the following organisations for support:
H/T: BoredPanda