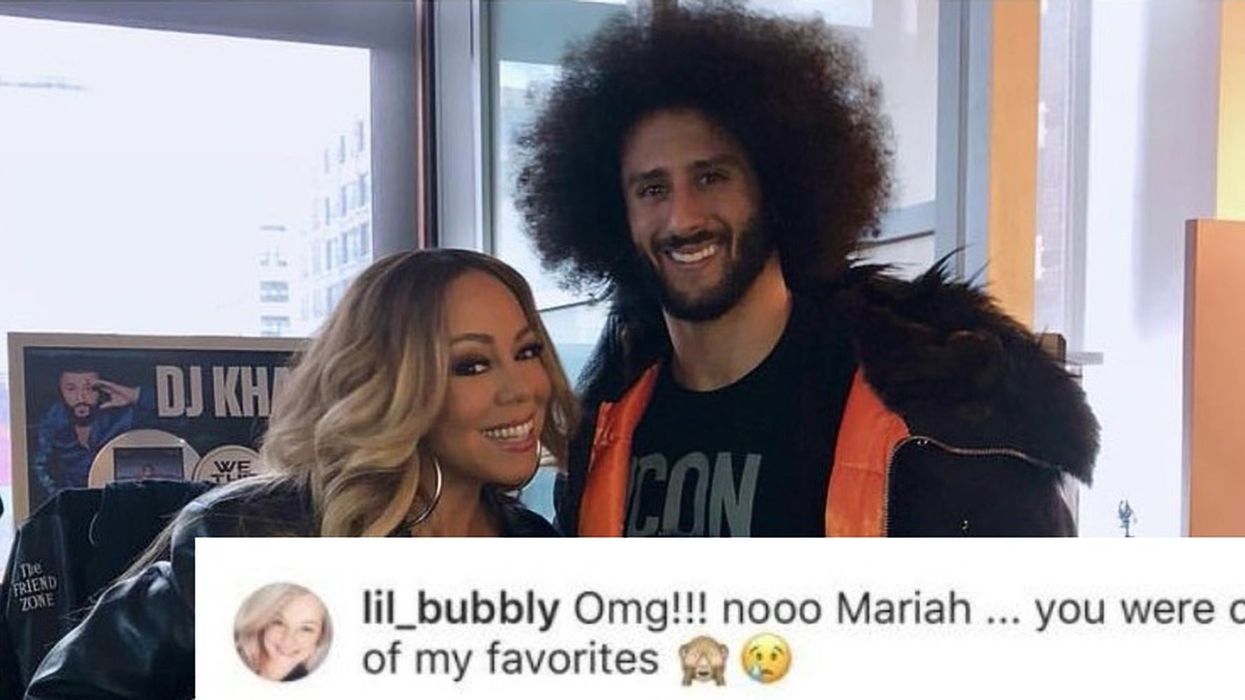 Instagram
Mariah Carey, the queen of high notes, memes and general iconic behaviour, has posted a photograph that is enraging some people.
Hot off the heels of releasing her new album, Caution, which is receiving glowing reviews from fans, Carey has been photographed alongside Colin Kaepernick.
Kaepernick, a former NFL athlete, has become a hate figure among conservatives for "taking the knee" during the national anthem to protest police brutality against African Americans.
After Nike featured the footballer in an advert, conservatives began burning their socks in protest. So it's fair to say some aren't thrilled about Carey's snap and accompanying caption which suggested it was an "honour" to meet the star.
Here's a selection of comments: