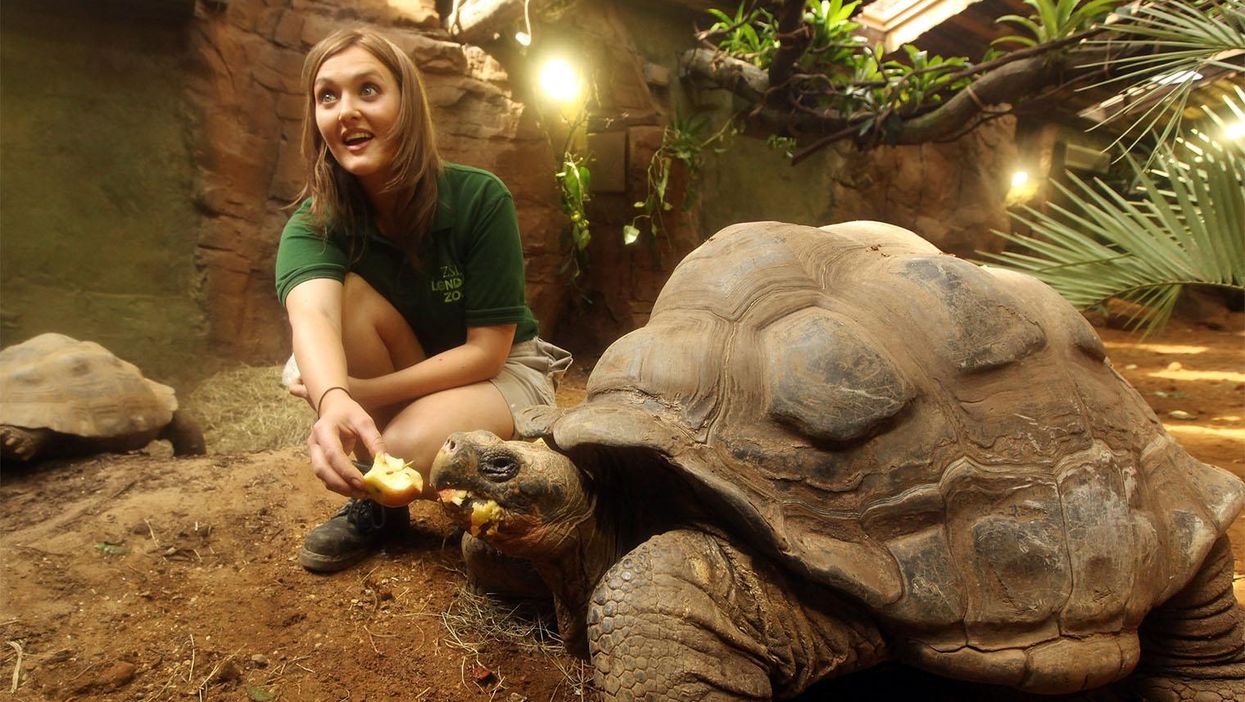 Office Christmas parties can be pretty awful events, but this one takes the de-worming, nutritionally balanced biscuit.
A former London Zoo meerkat keeper has been found guilty of glassing the ex-girlfriend, a monkey-keeper, of her lover, a llama-keeper, during a Christmas party.
Caroline Westlake assaulted Kate Sanders after a confrontation about Westlake dating Adam Davies, an altercation in which Westlake claims Ms Sanders puncher her in the face first and she struck out with the glass by accident.
The Evening Express reports that she told the court her dyspraxia and ADHD may have accounted for the strike with the glass, as she unintentionally reacted while holding it.
Westlake said the incident occurred after she heard Sanders saying negative things about her to friends in the toilets, after which Sanders came to find Westlake to apologise.
It got really, really heated and she was saying everyone hates you, everyone says you're mad, no one likes you. She just kept screaming in my face. So then I said 'They say the same about you'.

She punched me in the side of my face. It kind of knocked me, knocked me back. And then it was like a split second struggle and I was standing apart from her and I remember seeing her face was cut, and I remember thinking 'how has this happened?'
Westlake, of Salisbury Road, Banstead, Surrey, denied one count of assault and will be sentenced on 14 October.
Westlake's lawyer, Suzanne Kelly, said:
The bench found the charges proven, they said it was not intentional but it was reckless by virtue of having a glass in her hand and by being in close proximity to someone.

It is my view that the bench were wrong in their interpretation of the law and recklessness, and for that reason, we will be appealing.