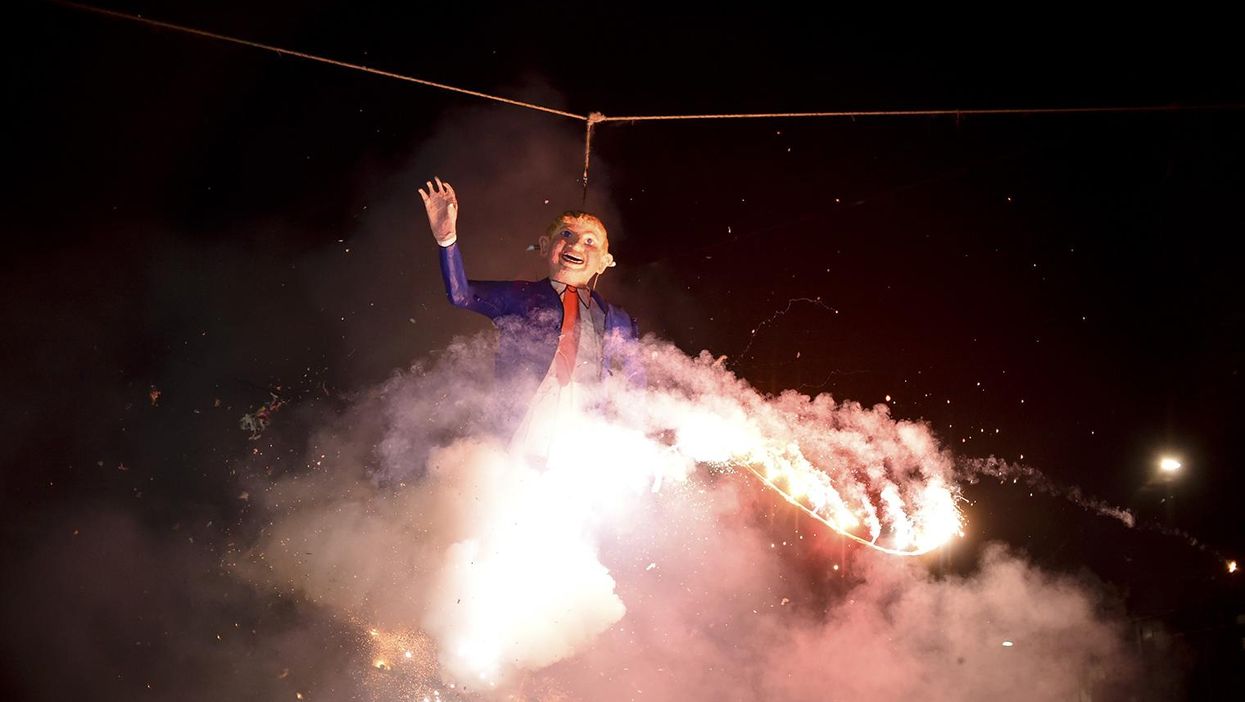 Mexico City residents are celebrating Easter by burning effigies of could-be president of the United States Donald J Trump.
Each year, artist Leonardo Linares crafts papier-mache likenesses of public figures, stuffs them with explosives and sets them alight. It's tradition. His family have been doing it for four generations.
His hand-crafted "Judas" figures are burned in public squares to celebrate Jesus Christ's victory over evil aka Easter.
While Linares usually takes inspiration from political officials in his homeland of Mexico, this year he chose Trump.
According to the Guardian, Trump's anti-Mexican sentiment and plans to "build a wall around Mexico... and make them pay" made him "an ideal candidate" for 2016's Judas.
He said:
With all of the stupid things he has said about Mexicans, I thought people would like to see him burning as Judas.

I think he's just saying these things to become famous. Who knows if he actually believes it.
Here are a series of photos showing the paper Trump being blown up...