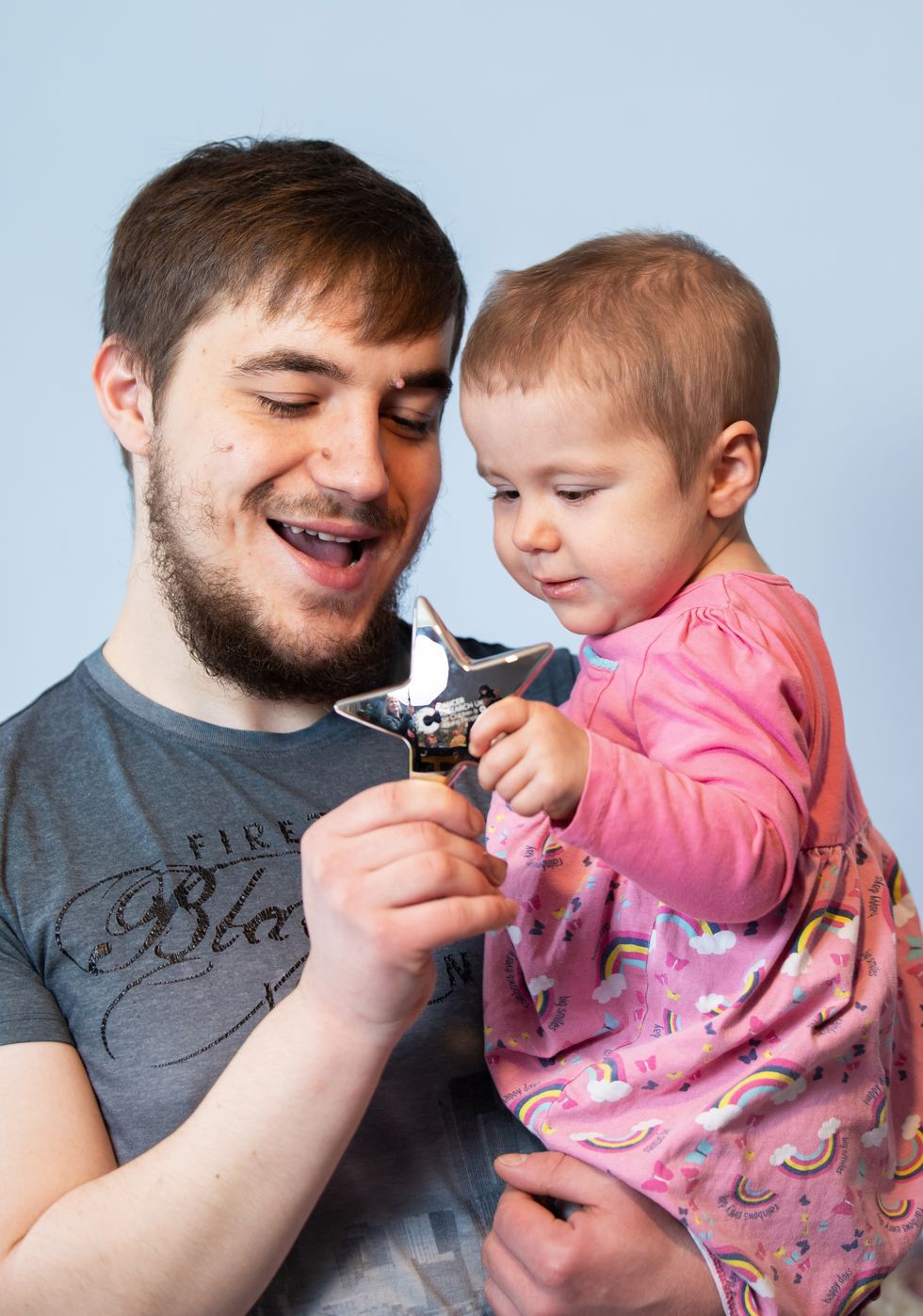 A brave youngster diagnosed with leukaemia at just two weeks old has been made the face of a nationwide campaign that aims to raise awareness of childhood cancer.
Five-year-old Amelia Topa battled the disease on and off throughout her young life before having a stem cell transplant using a newborn baby's umbilical cord blood which gave her a new lease of life.
Amelia, of Turriff, Aberdeenshire, is now the face of Cancer Research UK for Children and Young People's latest campaign – Childhood Cancer Awareness Month.
Around 320 people aged 0-24 years are diagnosed with cancer in Scotland every year, according to Cancer Research.
Amelia's mother, Kerri Paton, 27, said: "Anyone who meets Amelia would agree that she's a star.
"Being told your child has cancer is the worst sentence any parent could ever hear.
"I felt mad at first that someone so tiny should have to go through this horrible disease.
"But Amelia has been a little fighter from the day she was born. I have felt amazed by her strength and lucky to have good support from friends, family and hospital staff."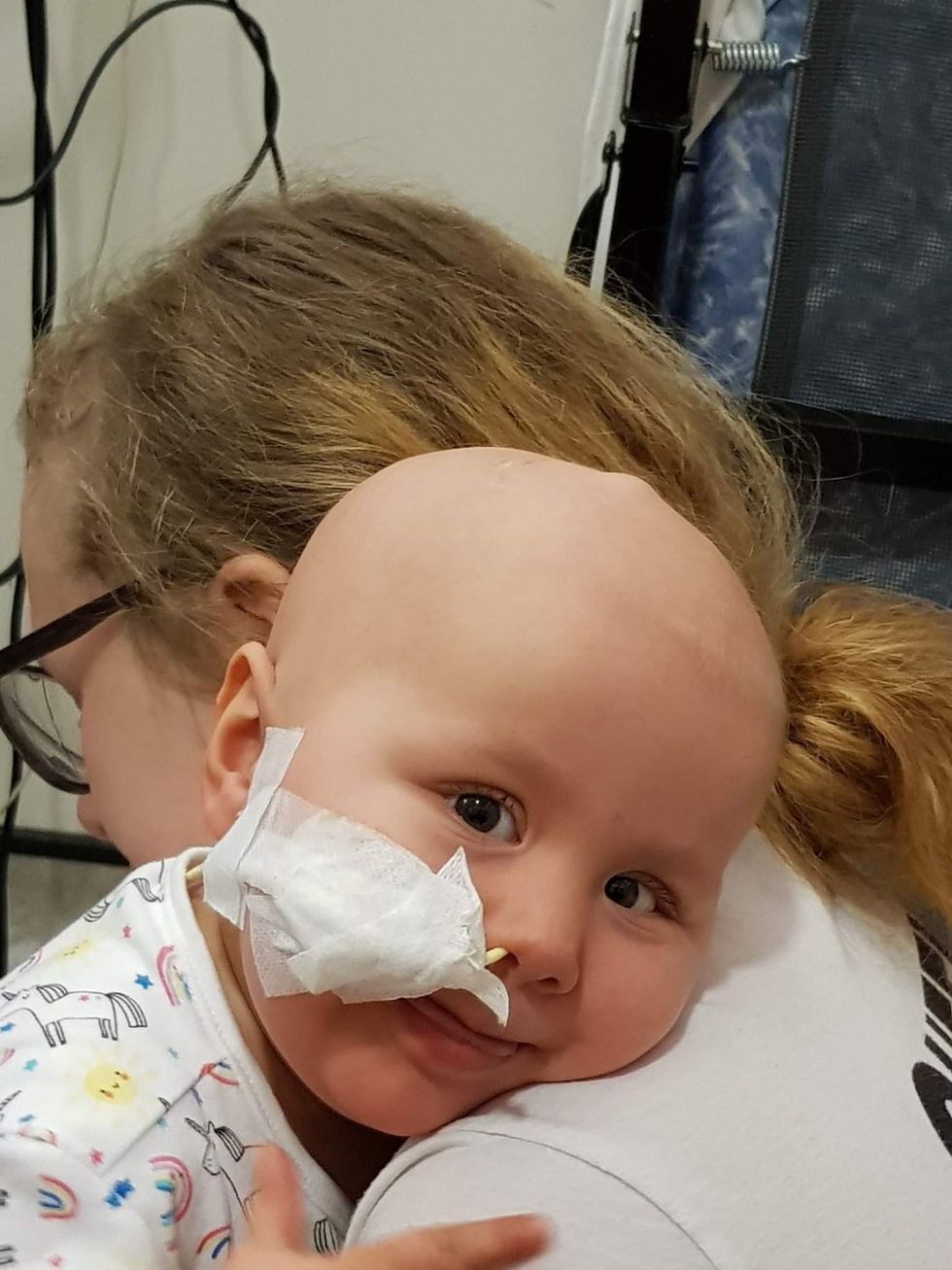 Amelia in hospital during chemotherapy treatment (Kerri Paton/PA)
She added: "We will forever be grateful to a family in America we'll probably never get a chance to meet.
"The stem cells from America looked just like a small bag of blood but they had the power to make Amelia well again.
"It was a big day for our family when Amelia started school for the first time this August.
"She's getting on really well and we couldn't be prouder."
Ms Paton recalled the moment when she and Amelia's father, Igor Topa, were told of their daughter's illness.
Shortly after Amelia was born on November 27 2017, staff at Dr Gray's Hospital, Elgin, noticed raised purple spots on her body and warned it could be a sign something was wrong.
Amelia would be diagnosed with two types of cancer – acute lymphoblastic leukaemia and acute myeloid leukaemia, before being transferred to Queen Elizabeth University Hospital, Glasgow.
Ms Paton said: "It didn't hit me properly until I walked out of the room and then I started crying, a lot.
"It's rare enough to be born with leukaemia but to be born with a mix of two kinds is almost unheard of."
The tot spent her first Christmas in hospital while chemotherapy was carried out.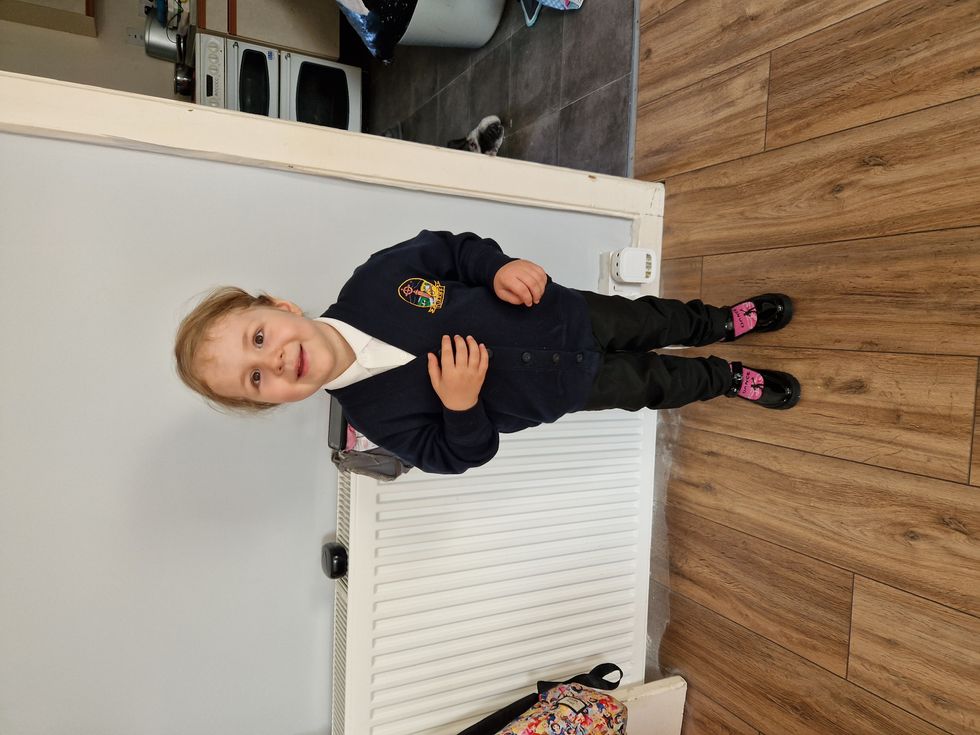 Amelia on her first day of school (Kerri Paton/PA)
By spring 2018, the family were told a bone marrow transplant using stem cells would be her best chance of survival.
An anonymous male donor from America, aged between 16 and 30, donated the stem cells and the transplant went ahead on June 28 2018.
The transplant was deemed a success and by autumn, Amelia was able to return home.
Ms Paton also gave birth to her second child, Oscar, on October 30 2018.
However, a day before Amelia's birthday in November 2018, Ms Paton's mother, Angela McNabb, died suddenly aged 48.
Ms Paton said her mother was "everything" to her, her "major source of support" and is saddened she did not get the chance to say goodbye.
The family would face further devastating news on February 11 2019 after tests showed Amelia's cancer had returned.
Doctors made the decision to have her undergo a second round of stem cell treatments, this time from an umbilical cord.
Amelia underwent the second transplant on June 28 2019, exactly a year after her initial transplant.
Ms Paton said: "They had to fly the umbilical cord blood over from America. Doctors explained to us that this was the best option to keep the leukaemia away.
"Amelia soared through the transplant and she's doing really well now.
"I hope Amelia's story will help other families going through cancer. There is a light at the end of the tunnel."