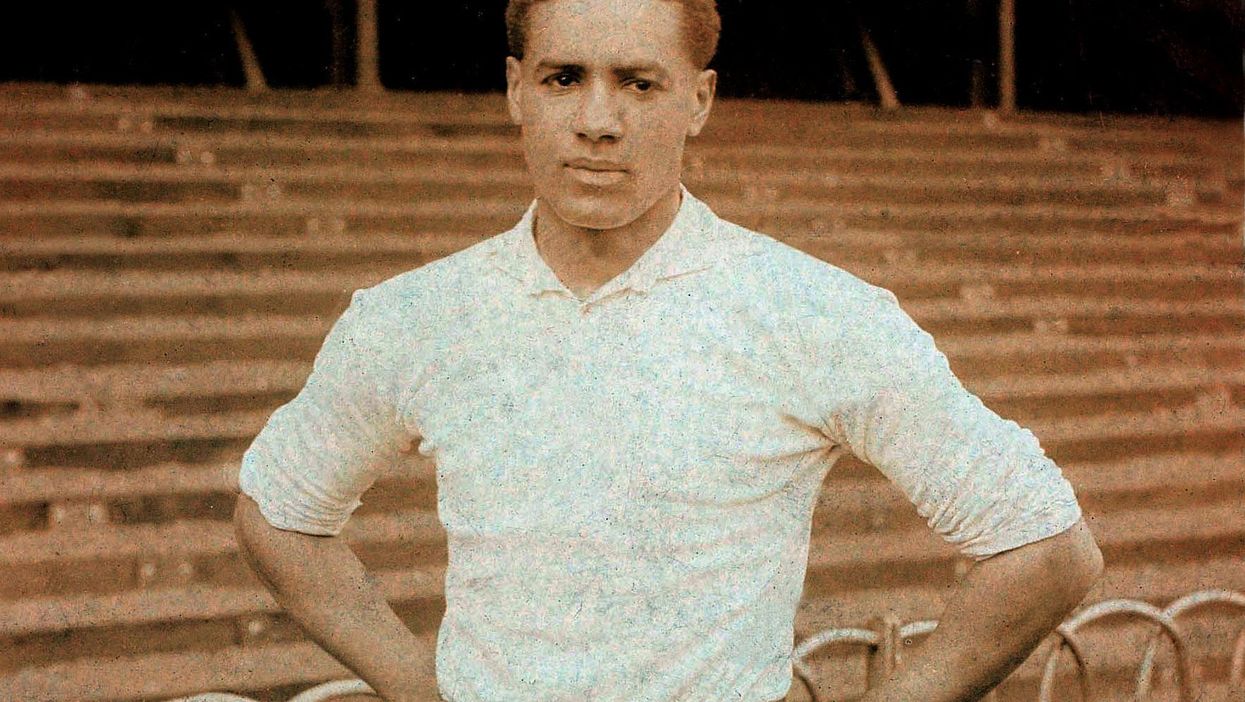 Getty
A cross-party group of MPs is calling for the first black British Army officer to be awarded a posthumous Military Cross.
The campaign to honour Walter Tull has been backed by 127 MPs who have written to Prime Minister Theresa May seeking the recognition.
The move comes ahead of the hundredth anniversary of the death of Mr Tull, who was also one of the first black professional footballers, this Sunday.
Mr Tull was commissioned as an officer in 1917 despite military regulations forbidding "any negro or person of colour" from serving in such a role.
But parliamentarians say racism meant he was never awarded the Military Cross he was recommended for.
The drive to recognise Mr Tull's bravery is being led by Labour MP David Lammy, and has the backing of Jeremy Corbyn, and prominent Tories such as Maria Miller and Sarah Wollaston, as well as Liberal Democrat, SNP, Plaid Cymru and DUP members.
Mr Lammy, whose constituency includes Mr Tull's former football club, Tottenham Hotspur, said: "Walter Tull is a true British hero and he embodies everything that makes me so proud to be British.
"I think that everybody in our country should know Walter's story and the hundredth anniversary of his death is the perfect opportunity to right this wrong, recognise his achievements and celebrate his life.
"His strength and courage in overcoming such bitter prejudice and racism to become a pioneer and a trailblazer in sport and in our armed services serves as an inspiration to us all.
"Walter defied the discrimination that plagued all aspects of society during his lifetime and served our country with distinction."
Mr Tull, who died in action, fought in six battles, including the Battle of the Somme and at Ypres, and was mentioned in dispatches for leading his company of 26 men on a raiding party into enemy territory in Italy.
The letter to the PM blames racism for the lack of recognition given to Mr Tull.
It states: "Walter was the first black officer to lead white British troops into battle. Racism was pervasive within British society at this time and this prejudice that dogged so many of our institutions was reflected in the British Army.
"At the time that Walter served as an officer, the manual of military law stated that candidates for commissioning as an officer 'must be of pure European descent'.
"Given the widespread prejudice that existed in society at this time and his position as a black officer in an army that did not permit black officers, Walter's race was clearly a factor in explaining why he was never awarded the Military Cross that he was recommended f
PA