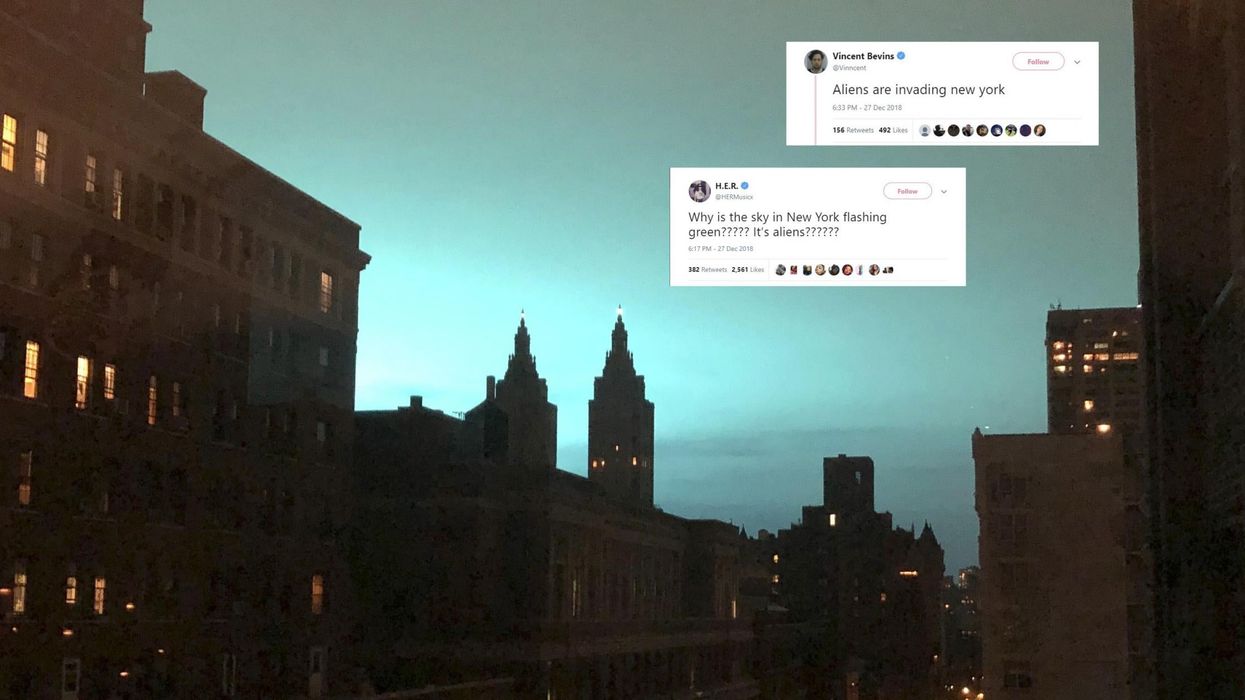 AP/Twitter
If you were in New York or just about anywhere on the internet last night, you might have noticed people freaking out about an eerie neon blue light.
And because this year has been a weird one, when New Yorkers saw their city's famous skyline light up, a lot of people jumped to the same conclusion - aliens had finally landed.
To be honest, there are two very good reasons why this could have been the start of an alien invasion.
Aliens always come to New York first
It's 2018 - nothing is off the table anymore
Unfortunately, New York Police Department and NYC Mayor Bill de Blasio's spokesperson came up with a much more boring answer.
The blue light was not the work of aliens. It was actually the result of a transformer explosion at a power plant in Queens.
But then again, that is exactly what they would say...
Sure, it makes sense it was just a transformer explosion, but we can't completely rule out the possibility it might have been an alien invasion.
Some people also noticed the explosion at the Con Edison power plant was weirdly similar to a line by New York native Jay-Z from eight years ago.
Aliens or no aliens, last night was still a good trial run for how people might react to a real extra-terrestrial invasion.
If anyone gets superpowers in the next few weeks, we know what to blame.
HT: LadBible